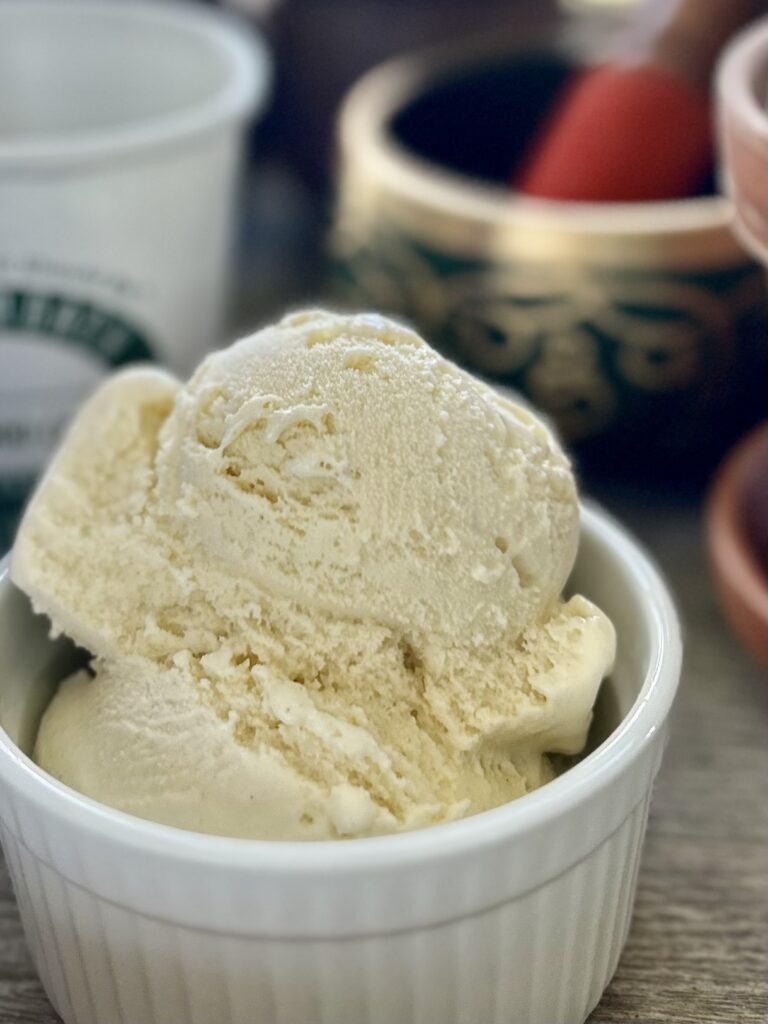 Have you tried the wonderful flavors from Adirondack Creamery?
Well, you must, especially because these sultry summer days call for ice cream.
FreshDirect, which delivers pints from Adirondack Creamery, is creating a video series called "Source," which takes a look at some of the vendors they work with. I was lucky enough to get a "behind the scenes" look at Adirondack Creamery in Lake George, NY.
Adirondack Creamery carries one (okay, maybe 2) flavors that I just love:
💕 Kulfi Pistachio Cardamon
💕 Syrian Date & Walnut
Oh, and the Vanilla (so rich and creamy!) is one of the best vanillas I've tasted.
@adirondackcreamery's owner Paul Nasrani believes in supporting other small businesses. Thus his ice cream is made with New York State milk, from a women-owned dairy across the street. All of his ice creams are made with simple, farm fresh, local  ingredients.
Since Fresh Direct is one of the only companies that delivers pints of the Syrian Date & Walnut, I suggest ordering yourself a few pints of this along with one of the other outstanding flavors.
There is also:
💕 Chocolate Peanut Butter
💕 High Peak Perk (coffee)
💕 Black Raspberry
and seasonal flavors, too.
Happy Summer!