My community of food lovers is eager for my brand recommendations. Through recipes and content creation I look forward to showcasing your brand to my 50K+ food lovers.
Working with brands to create recipes and content is one of my favorite activities, so I'd love to connect with you.
Let's talk! Email me here and we can get started.
I look forward to hearing about your company!
Here is how I can promote your brand:
SPONSORED CONTENT
As a former copywriter for such publications as Vogue and Condé Nast Traveler, I can bring your idea to life—in a sparkling editorial fashion. That and my countless food and travel articles will bring an authentic voice to your brand.
RECIPES
I feature recipes from NYC chefs and restaurants, plus my own recipes that I create in my kitchen. My recipes have appeared in many publications, from Relish Magazine to the Boston Globe and others. If you have an ingredient or tool you'd like me to use as I create a recipe, let's talk. But please know that I work on compensation.
SOCIAL MEDIA
I love engaging on social media, especially Instagram. Let's set up an engaging campaign to highlight your brand.
SPONSORSHIP
Let's create a program for your brand, which will include blog posts, social media engagement, newsletter and more.
ARTICLES
I've written hundreds of articles for a variety of magazines and newspapers. If you'd like me to write an article for your publication, please get in touch.
SOME BRANDS I'VE WORKED WITH:

CASE STUDIES: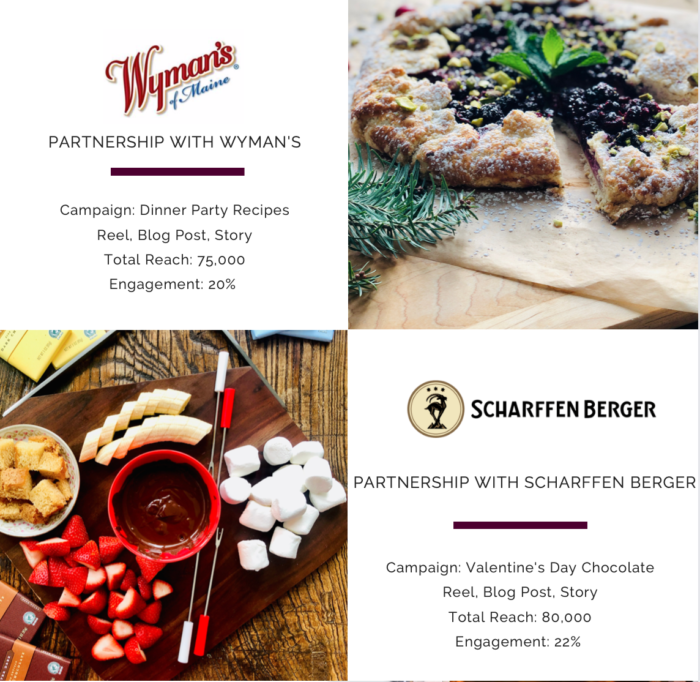 Let's talk! Email me here and we can get started.