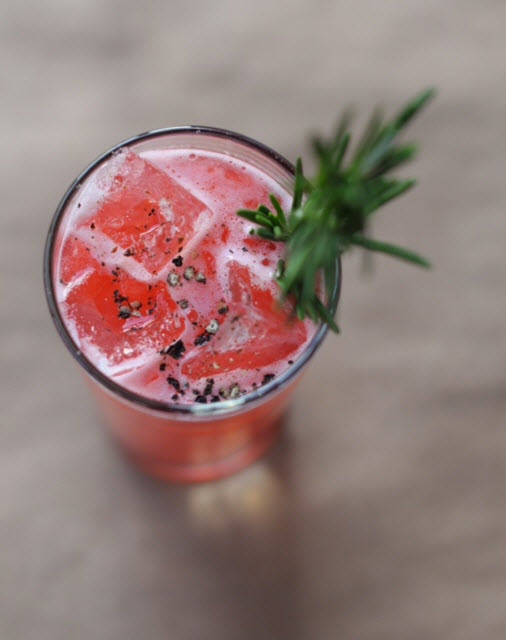 I've got to tell you about this tequila I recently discovered: Corralejo Reposado Tequila. If you like tequila, you must try this one. It's packaged in an adorable bottle, which is more petite than you can tell in this photo.
But good things come in small packages and this tequila is most definitely proof of that, making it a sublime addition to any margarita, especially this refreshing sweet-tart-peppery raspberry margarita with ginger.
At your next summer gathering, skip the ho-hum margaritas and try this rendition instead. You can use any ginger liqueur—and if you like, garnish the drink with fresh ginger. You may want to pair with the Tuna Poke Me Bowl or this Spanish Lobster Roll.
Your guests may never revert back to the classic margarita once they taste the sultry combination of flavors.
[ultimate-recipe id="6717″ template="default"]