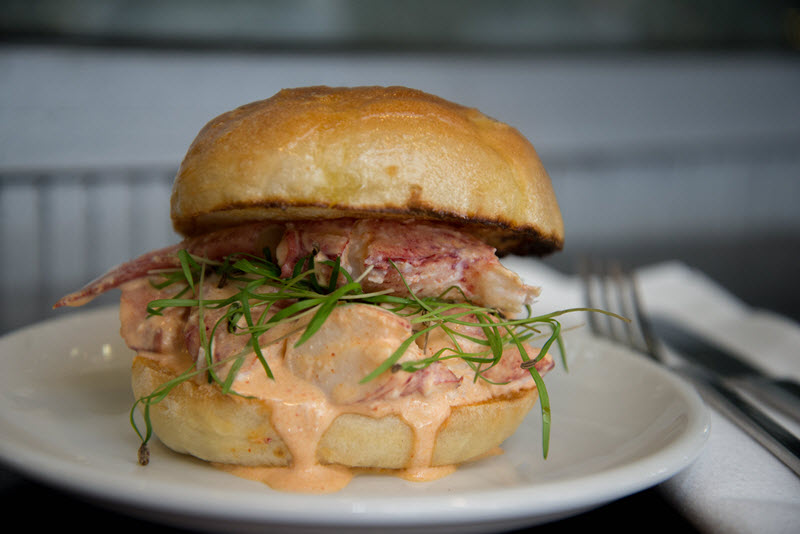 Enjoy a spiced up lobster roll for dinner
What you'll need at a glance
a 1 1/4 pound lobster. If you don't want to cook it yourself, many fishmongers are happy to prepare it for you
Pimenton, which is a spicy Spanish paprika
tomato jam (available at most markets)
fennel
There's nothing like a classic lobster roll, whether it's one from Maine with mayonnaise or from Connecticut with butter. Yet, sometime it's nice to spice things up, so we've found a lobster roll crafted with a few Spanish ingredients. The addition of pimenton (Spanish paprika), tomato jam and fennel transform the lobster roll from its humble roots into an upgrade you'll enjoy.
One taste of this Spanish lobster roll from Chef Paras Shah of Kat & Theo restaurant in NYC's Flatiron district, and you may never crave the classic one again.
Serve this wine that pairs well with spicy food : Clos du Gaimont Vouvray 2015.
If you're having one of this nights that you don't want to cook and would rather go out to enjoy a Spanish lobster roll, head to neighborhood hangout Kat & Theo at 5 West 21st Street near 5th Avenue.
[ultimate-recipe id="6713″ template="default"]