Welcome to Part 5 of Food. Travel. Memory. Whenever I travel it's the food memories that stick out: the Peking duck I enjoy whenever I visit my BFF in Washington, D.C., the all-truffle Valentine's dinner in Assisi, being wined + dined in Costa Rica with new friends, the fish tacos in Belize…the list goes on.
So I've asked others their favorite food/travel memories.
To read Part 1 click here
Here for Part 2.
Here for Part 3.
Here for Part 4.
Enjoy this unique (and tasty) memory—and be sure to share yours in the comments below or over on The Busy Hedonist Facebook Page.—Tracey Ceurvels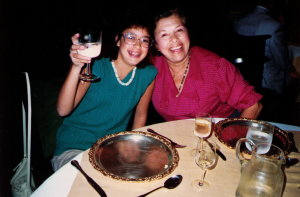 It was the best mushroom soup I'd ever eaten (and nothing has compared since), followed by a crepe-like dessert filled with chopped hazelnuts and rich chocolate melted a flambé. It was sumptuous – though the word wasn't a part of my then 11-year old vocabulary. And, it was my first experience of food beyond the grocery store and the fruit tree orchard behind my rural Utah home. The meal is burned into my memory and left a lasting impression on my taste buds.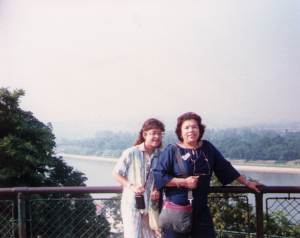 My grandmother, a school teacher and unrepentant wanderer, had offered to take me with her on a tour of Eastern Europe in the days when the Wall still stood. When we weren't getting lost in the streets of Prague, taking in views of the Danube, crossing through Checkpoint Charlie into East Berlin, or listening to legends of Krakowvian dragons and the spirits of the salt mines, we drove and we ate. Some food was as good as what I described above, but we also had our share of continental hotel breakfasts.
Each morning after eating, my grandmother would wrap extra food, in cloth napkins no less, from the buffet and put it in her purse. A snack for later, she said. I was embarrassed by this – as only an adolescent can be – until, one afternoon, I noticed a man pick something up off a ledge where my grandmother had been, shyly glance our way, and sit down to hungrily consume its contents. Pleasure, hunger, indulgence, need, and most importantly, compassion; this trip was my introduction to the world and all of the complex and sad and wonderful things that it comprises. This is also burned into my memory, but left a legacy of action that drives the work I do today.
Stormy Sweitzer, Maoomba.com—Real food for active lives
Interested in creating your own food/travel memories? Join me for Fly Away Travel Writing Class. Doors open May 7th.