Welcome to Part 4 of Food. Travel. Memory. Whenever I travel it's the food memories that stick out: the Peking duck I enjoy whenever I visit my BFF in Washington, D.C., the all-truffle Valentine's dinner in Assisi, being wined + dined in Costa Rica with new friends, the fish tacos in Belize…the list goes on.
So I've asked others their favorite food/travel memories.
To read Part 1 click here
Here for Part 2.
Here for Part 3.
Enjoy these unique (and tasty) memories—and be sure to share yours in the comments below or over on The Busy Hedonist Facebook Page.—Tracey Ceurvels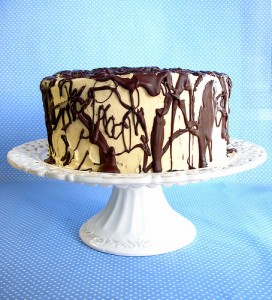 Eating Asado (Uruguayan BBQ) meats grilled to perfection on the roof of my former mother-in-law's house in summer in Uruguay. Cheap red wine, mixed with Coke (don't try it at home) and Ensalada Russa which is the South American version of potato salad but MUCH better. And my sister-in-law's Dulce De Leche cake, which is to die for. Dusky sunset, after sitting around on the roof all day waiting for first the wood to be burned, then the coals gathered, then the meat cooked, a meal in Uruguay is like an adventure in fire and wood and animal parts that you would dare not eat normally!
Laura Gates of Surrendering to the Signs
One of my favorites is meeting a group of NASA scientists in very southern Chile, and hanging out with them for a few days drinking orange soda mixed with beer while they talked about their satellite-picture-taking sojourns over Antarctica! I really wish I had taken them up on their invitation to meet them in Greenland the next year. 🙂
Amy Scott of Nomadtopia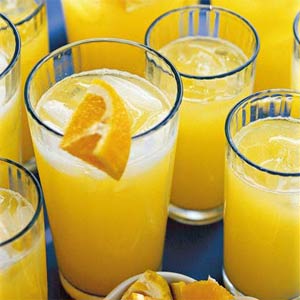 One of my favorite memories, and definitely my earliest, is when I was six years old. My family went to Manila, Phillippines to visit my father's family. It was the first time I had been out of the country and the first time I remember meeting my paternal grandmother, uncle, aunt and extended family. Even at that age I was struck by the clearly delineated class system. When we visited my uncle and aunt, their chauffer picked us up, the butler ushered us inside, the cook served us lunch. We were stiff and on our best behavior, and I remember feeling awed and uncomfortable at the same time. We stayed the month with my grandmother, in her modest home, eating whole fish and rice for breakfast and adobo and pancit for dinner. My grandmother ran a small stand selling sodas, gum and cigarettes. As a boy, my father used to sell individual cigarettes and sticks of gum to make money for food. One of the first days of our visit, my sisters and I were running around in the hot sun, dirt swirling and sticking to our sweaty bodies, laughing. My grandmother gave us each an orange soda. It was the first time I had ever had soda, and it was the most delicious thing I had ever tasted in my whole life. That trip spurred my love of travel, people and cultures, and that orange soda was the seed that sprouted my love of food and adventure and the wonders awaiting us.
Monique Valbuena
Interested in creating your own food/travel memories? Join me for Fly Away Travel Writing Class. Doors open May 7th.
Bon Voyage!