When I travel it's the food memories that stick out: sipping chocolat chaud while listening to church bells near the Louvre in Paris, eating fish tacos on the beach in Belize, eating porchetta roadside in Umbria, sipping Champagne with dinner and watching fireworks in Cannes, eating Peruvian food with new friends on the Amazon River…the list goes on.
So I've asked others their favorite food/travel memories.
Enjoy these unique (and tasty) memories—and be sure to share yours in the comments below or over onThe Busy Hedonist Facebook Page.—Tracey Ceurvels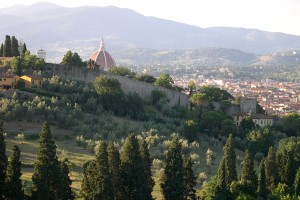 An Easter lunch at my friend's house in the hills outside Florence. Long tables…eating off the land…everything we ate had been grown on their farm or had been made by them: chickens that had been killed that day (yuck now that I think about it), potato tortelli di Mugello, fava beans, some other kind of meat I think I blocked out, their own wine and homemade grappa. We ate for hours, laughing, being, connecting and then we took a walk through the hills and ate leftovers at dinner time.
Carmel d'Arienzo of Bella Vita Living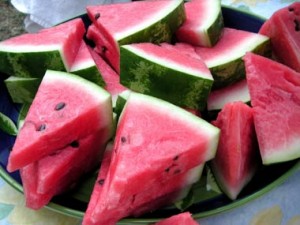 One of my earliest food memory was when we were traveling in Europe (I might've been 9), we were in Athens, Greece. We were hungry looking for a place to eat, so my father (the adventurer) said we should follow were the locals go. We saw all these construction workers go into an alley which led to a little mom & pop restaurant where they served grilled meats, potatoes and the best watermelon I ever had in my entire life! I salivate just thinking about that watermelon. My whole family remembers it. I love adventures + exploration for food places, so do my kids. Everytime we're in a new place, we search out places where the locals go.
Mic Boekelmann of Mic Boeklmann Studio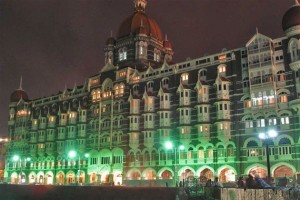 I remember being at the Gateway of India as a child dining at the Hotel Taj with both my mom and dad—and my extended family. We asked for the regal dishes from the Royal Court. It was a magical time. My mother was dressed in a traditional white and gold sari, my father in a suit with his ascot, the white rimed hat that the men in India wear that are NOT from India, I in my tailor made cotton dress, a hat and white gloves. It was the first time I had heard of the details of the English rule in India and other parts of the world. I vividly remember hearing how Hong Kong was the last place where they (the English) still existed, and soon their "sun would set" and how India was the most celebrated jewel of the British crown. At the time I had no idea what that meant. The Ambassador to India, Saxbe started to tell of tales of how if it wasn't for the spices and teas of India, America would not have been discovered. They were looking for an easy way to get to India) at least that is the way Ambassador to India, Saxbe explained it to me, as I sat on his lap. He drew me a map of the horn of Africa and explained how before the Suiez Canal they would have to travel around the horn. The food arrived and til this day, it was the most amazing treats I have ever been blessed to indulge in (and I do think I have had the honor of dining in some of the best kitchens in the world), from my my grandma's to regal private planes—and everything in between. I remember the saffron, the golden raisins, the rice, the fresh dates, figs and so on….
Nasrine Shah-Abushakra of Wassla Weekly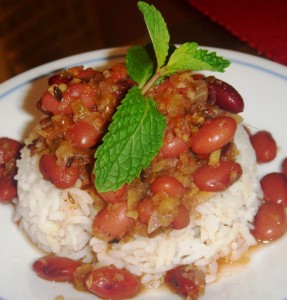 Back when I was in college, I was going from Delhi, India, to Pune, India to visit my BFF. I had had an accident a couple of days before leaving and was injured badly but insisted on travelling.
Before I left home, my mom had my fave meal prepared (rajmah-chawal which is basically red kidney beans, Indian style, plus rice). I was to spend a few nights at a neighbouring friend's place before heading off to Pune and when I got there, my friend's mom had made rajmah-chawal for me knowing how much I love it. All good.
When I got to Pune a few days later, guess what I found? Rajmah-chawal!! That made it about a WEEK of my fave food, which by then, was pushing the edge of my love! LOL! It makes me laugh and smile because all the moms knew my love for this food and they all acted out of love 🙂 Best foodie memory ever!
Tia Sparkles of Your Life Your Way
What are some of your favorite food, travel memories?
Let me know in the comments below or over on The Busy Hedonist Facebook page.
Interested in being a travel writer? Join me for Fly Away Travel Writing Class. Doors open May 7th.
Bon Voyage!