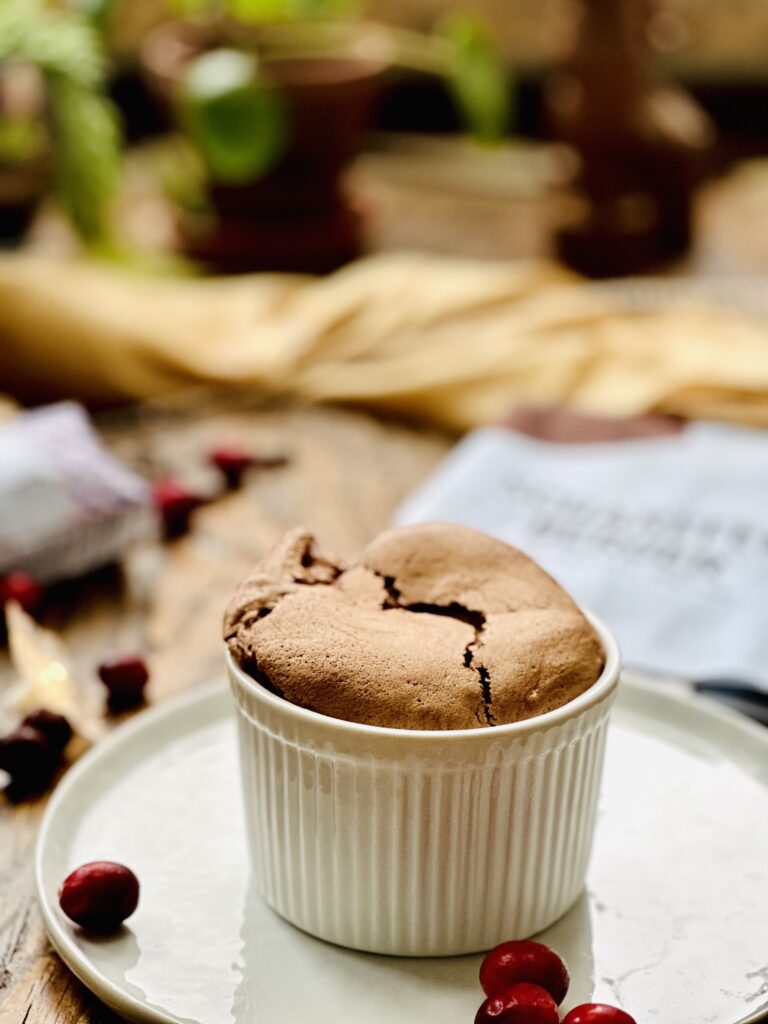 For a special occasion, such as New Year's Eve, it's nice to make something a bit extra special for dinner—and of course for dessert. How about…a classic chocolate soufflé?
Soufflé is derived from the French word souffler, which means "to puff up" or "to inflate"—which describes what happens when this delectable dessert is in the oven. A popular dessert throughout the years at upscale French restaurants in France and later, around the world, the first mention of a soufflé was in a cookbook in France during the 1700s, though it may have been created before then.
A classic chocolate soufflé is an elegant and impressive postprandial treat. It needs to be served immediately out of the oven so it still maintains its puffy top. These days it's not necessary to dine out at a French restaurant to enjoy this warm, bitter, and sweet dessert. It's actually quite easy to make.
When making a chocolate soufflé, sure to use a high-quality bittersweet chocolate such as Scharffen Berger Chocolate, which is my go-to when it comes to baking. I love how they source the best cacao beans from around the world, then create their deep and complex blend in small batches using vintage European equipment. Their new chocolate baking chunks make the process so easy.
Happy New Year and Happy Baking!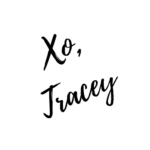 How to Make a Classic Chocolate Soufflé
You'll need 4 ramekins to make this dessert.
Ingredients
2 Tbsp of butter, plus additional to butter the ramekins
1 cup of sugar, divided
5 large eggs, the whites and yokes separated
1 tsp of vanilla
1/4 tsp of salt
1/4 tsp of cream of tartar
Make the Soufflés
Preheat oven to 425°F and make sure there's enough room between the rack and roof of the oven for the soufflé to rise without touching the top. Spread melted butter into four ramekins. Dust with sugar and shake out the excess. Place in the refrigerator until you're ready to use them.
In a double boiler or metal bowl over a pan of simmering water, add 2 tablespoons butter along with the Scharffen Berger bittersweet dark chocolate chunks, stirring until melted and shimmering. Set aside and keep warm. (I leave it over the warm water but remove it from the burner.) In a medium-sized bowl, whisk together the yolks, vanilla, and ¼ cup of sugar. Continue to whisk until mixture is combined and thick. Slowly stir in the melted chocolate.
In a separate bowl, beat the egg whites, salt, and cream of tartar until foamy. Slowly add the remaining sugar and continue to mix until stiff peaks are formed. Ever so gently, fold this mixture into the chocolate mixture. Combine, but don't overmix. Add the batter into the ramekins and bake for about 15 minutes or until you see the tops rise. Be sure not to open the oven while they cook. I turn on the light and look in to see if the tops have risen.
Remove from oven and serve immediately with crème anglaise, whipped cream, ice cream, or a dusting of powdered sugar.