Honey + Whiskey + Spices
A spiced hot toddy to sooth your senses in fall and winter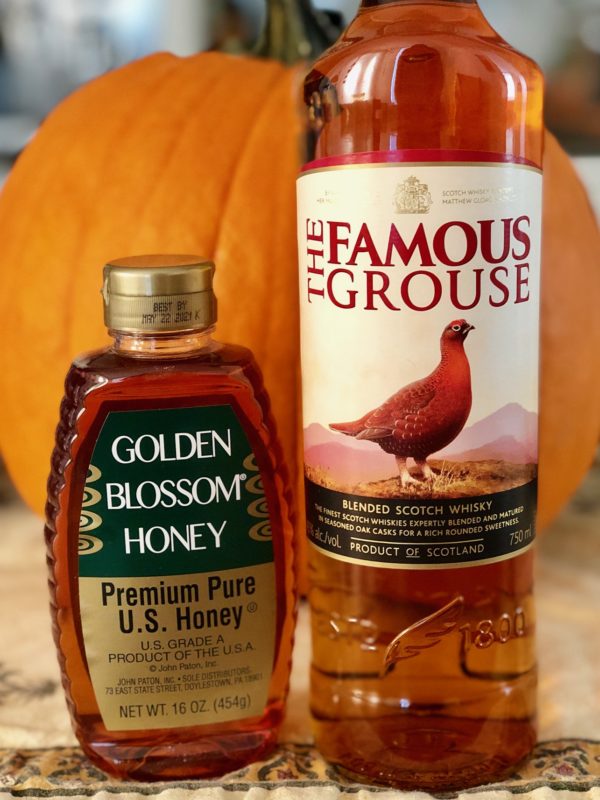 With cooling temperatures, warm, comforting drinks are in order. Which is why I am suggesting you try this spiced hot toddy recipe made with The Famous Grouse Whiskey from Scotland, Golden Blossom Honey, cider or juice, and a few spices.
A hot toddy is traditionally Scottish and is usually a combination of whiskey with water, spices, honey, and lemon simmered together until it turns into a warm, soothing drink. The hot toddy has long been known as an elixir to help sooth colds, coughs and sore throats, which makes perfect sense: honey has a high amount of anti-oxidants and has antimicrobial properties. When honey is swirled into a warm mug of whiskey with lemon and spices you have a super potent drink that's sure to ward off that pesky cold.
Enjoy this spiced hot toddy: the cardamom, cinnamon, and cloves turn a traditional hot toddy into a spice-filled drink you'll want to drink all season long.
Spiced Hot Toddy
Makes 1 drink
Feel free to omit the cardamom and cloves and just use cinnamon. It's up to you.
1.5 oz Famous Grouse Whisky
3 oz Pear Juice or Apple Cider
.25 oz Golden Blossom Honey
2-3 cardamon pods
1/2 teaspoon of cinnamon
3-4 cloves
1 cinnamon stick
1 lemon wedge
Combine first 5 ingredients in a small saucepan and simmer over low heat for about 5 minutes. Remove the cardamom pods and pour into a mug and garnish with a cinnamon stick and a lemon wedge.
Want to add adventure to your meals?  Get the Wanderlust Guide in the Kitchen Guide. Dinner will never be the same again!