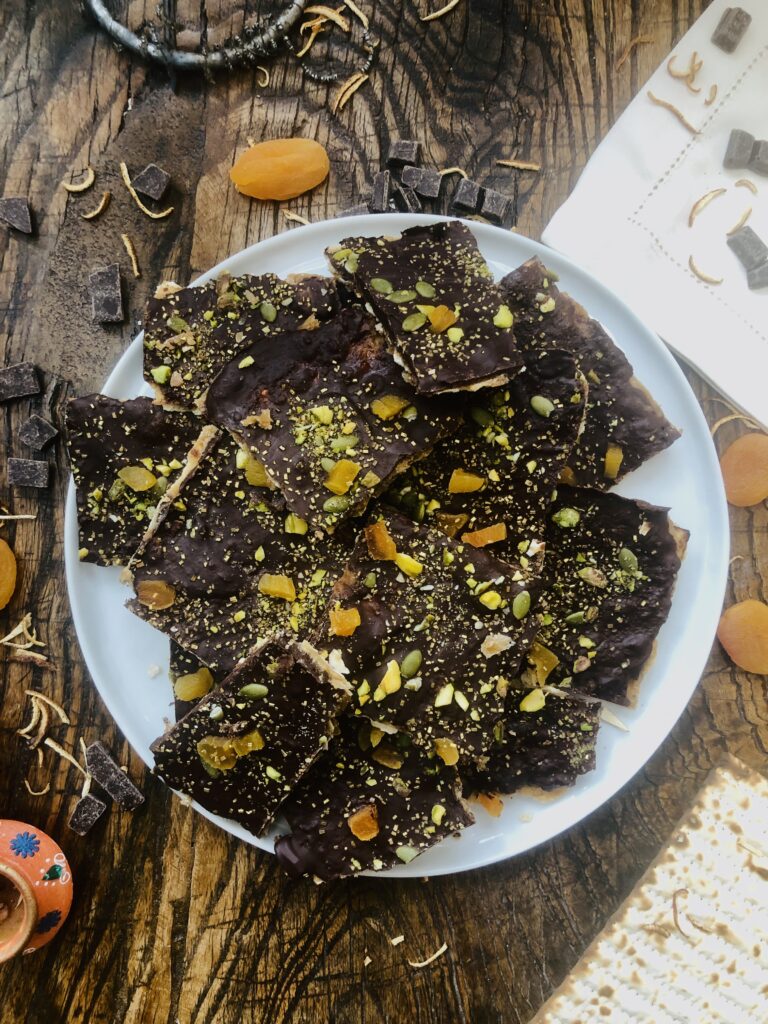 Whether you celebrate Passover—or not—you're going to love this chocolate toffee matzo bark recipe. Semisweet chocolate is melted into warm toffee…then you can add in nuts, dried fruit, whatever you like for a crowd-pleasing Passover dessert.
Be sure to use a high-quality semisweet chocolate such as Scharffen Berger Chocolate, which is my go-to when it comes to baking. I love how they source the best cacao beans from around the world, then create their deep and complex blend in small batches using vintage European equipment.
Happy Baking!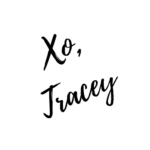 How to Make Chocolate Toffee Matzo Bark
Ingredients
4-5 pieces of matzo
2 sticks unsalted butter
1 cup of brown sugar
2 packages (7oz each) of Scharffen Berger semisweet dark chocolate chunks
1 cup of chopped nuts and/or seeds (I used pumpkin seeds and crushed pistachios)
1/4 cup of chopped dried apricots
Make the Bark
Preheat the oven to 350°F. Line a baking sheet (one with a rim) with aluminum foil. Cover the baking sheet with the matzos, breaking them apart if need be, so that the entire sheet is covered. 
To make the toffee, add the butter and brown sugar in a medium saucepan over medium heat. Stir constantly while bringing the mixture to a boil, then continue to cook, while continuing to stir, until the mixture is bubbling. Pour this over the matzos right away, spreading it around to cover the matzos.
Place in the oven and bake for about 9 minutes or until the toffee is bubbling. Remove the pan, placing it on the stovetop or counter and spread the chocolate pieces over the toffee. Let them melt for a few minutes, then spread the chocolate around. Sprinkle with nuts, dried fruit and whatever else you like. Refrigerate for about an hour but not longer. Pull the aluminum foil up and place the matzos on a cutting board and chop into pieces.