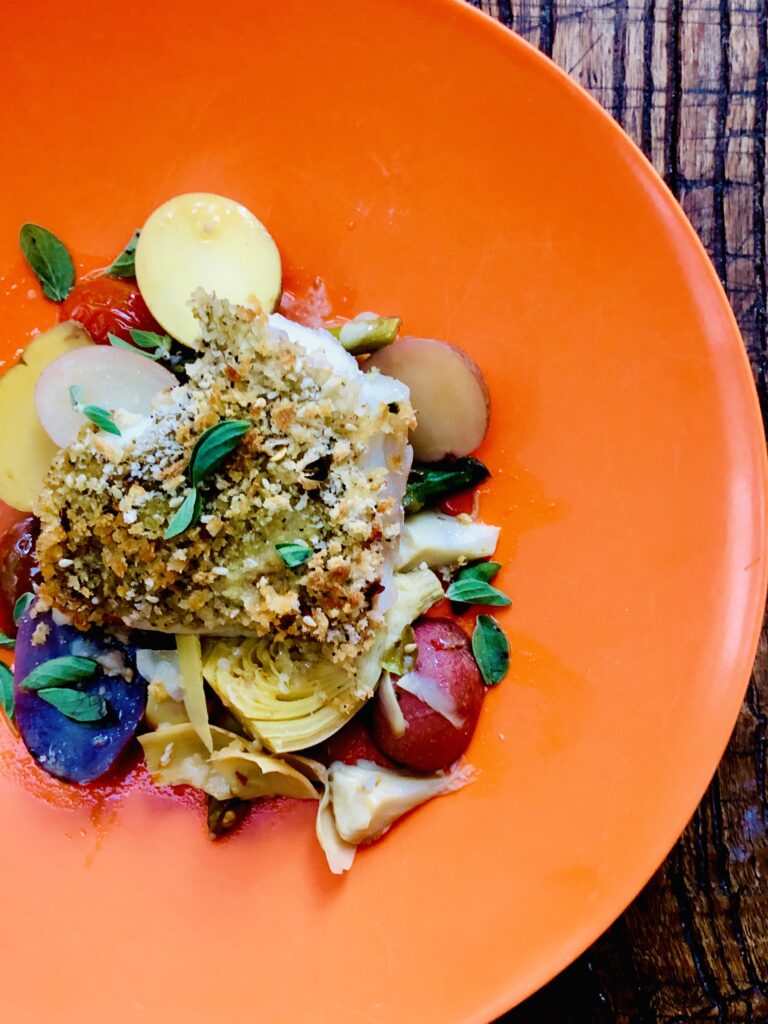 I make dishes like this often because they involve one pot and using whatever vegetables you have sitting around. Add some wine or stock and a protein with some spices, roast in the oven and dinner is soon ready. For this dish, I used za'atar, a Middle Eastern spice blend that includes savory herbs and spices. While the blend can vary, it generally includes sesame seeds, sumac, oregano, thyme, coriander, and pepper flakes. It  can be sprinkled on everything from vegetables to dips and pita bread.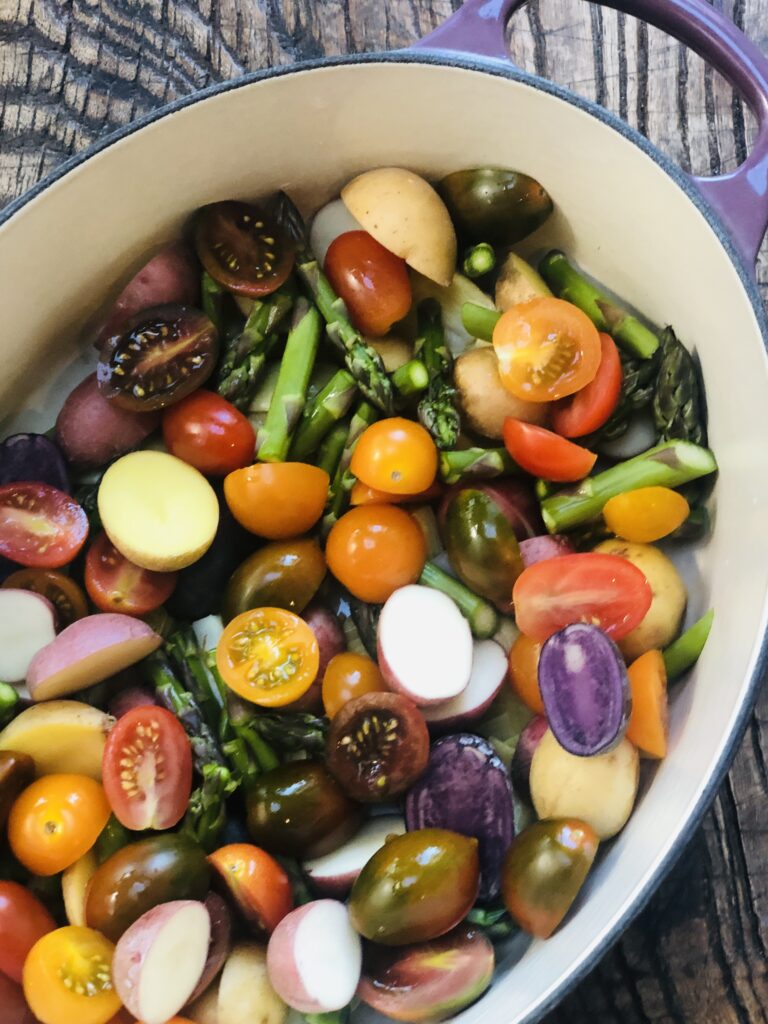 1 cup of potatoes, par-boiled and cut (I used baby potatoes and cut them in half, but use whatever potatoes you like)
1 medium onion, sliced
4 cloves of garlic, sliced
1 cup of tomatoes, sliced
1 can of artichoke hearts
1 lb of asparagus, cut into 1-inch pieces
1 pound of fresh cod
1/2 bottle or so of rosé or white wine
Olive oil (to drizzle over the fish; I used Organic Eureka Lemon Crush from Enzo's Table)
1/2 cup of Panko (Japanese bread crumbs)
1 tablespoon of za'atar
1 teaspoon of red pepper flakes
Salt + pepper
Fresh oregano (to garnish)
First, par-boil the potatoes, then slice once they're cool enough. Preheat oven to 350 degrees Fahrenheit. In an oven-safe pot (I use an oval one from Le Creuset, similar to this one), add onion, garlic, potatoes, tomatoes, artichoke hearts, and asparagus. Place the cod on top. Pour rosé or white wine over the fish and vegetables until the vegetables are submerged in the wine. Next, drizzle olive oil over the cod. Combine the Panko, za'atar, red pepper flakes then pat this over the fish. Sprinkle the entire dish with salt and pepper. Cover and roast in the oven for about 20 minutes. Garnish with fresh oregano. Serve immediately.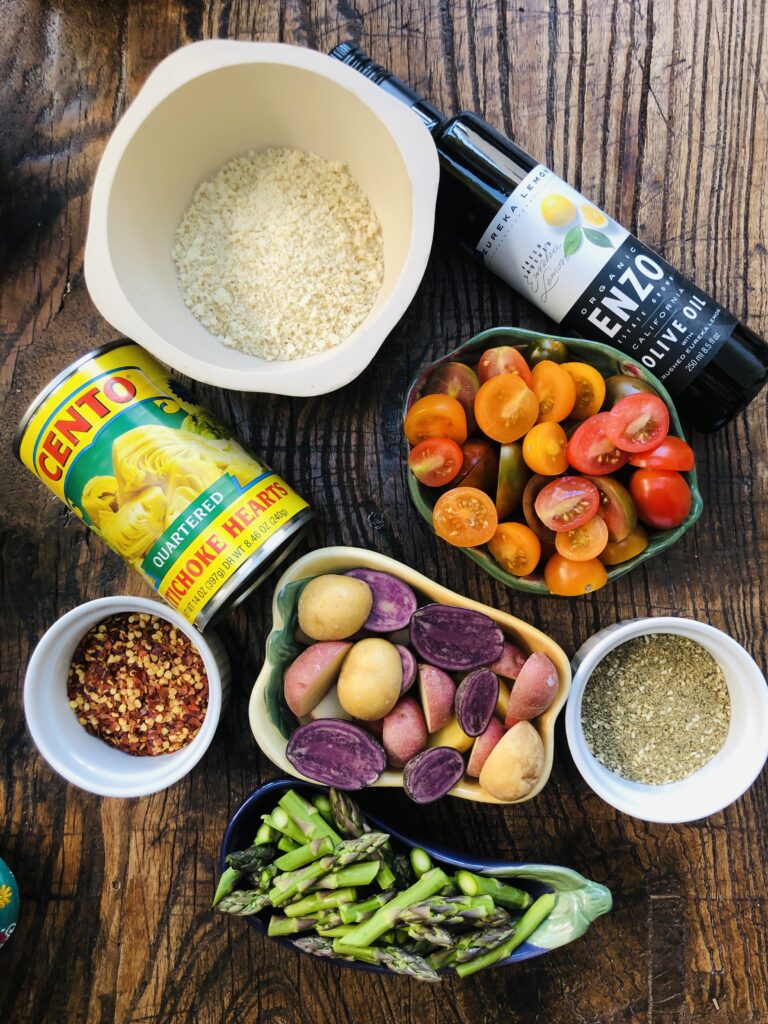 I often buy spices at Sahadi's, a Middle Eastern grocery store in Brooklyn. Just a short walk from Sahadi's is Fish Tales, where I like to buy seafood from the knowledgeable staff.
Find my recommendations for kitchen tools and more on my Amazon store: The NYC Kitchen.
I love this Organic Eureka Lemon Crush from Enzo's Table
Le Creuset makes oven-safe roasting pans perfect for dishes like these. I like the 2.75 quart oval pots like this one.