Vatan Restaurant—An Escape in the City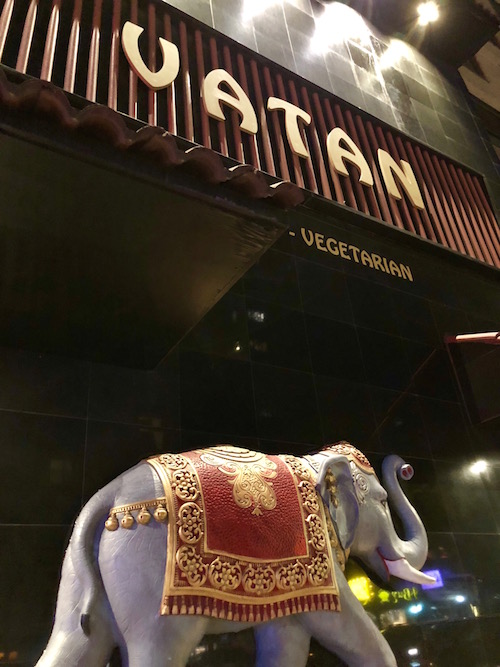 You'll feel like you've escaped New York and arrived in India, specifically the state of Gujarat, when you walk into Vatan Restaurant, with its painted walls, enchanting booths, statue of Ganesh, and the overall ambience of this dramatic-looking restaurant. The vegetarian menu is "all you can eat" and there are only a few choices to make: what kind of bread you want, whether you want your meal to be mild, medium, or spicy, and which dessert you prefer. But the offerings here don't come from a buffet. It's a tasteful experience and the food is beautifully-presented on large silver platters. When you want more of something, you simply ask the waiter what dish you want to replenish and moments later it appears from the tucked away kitchen.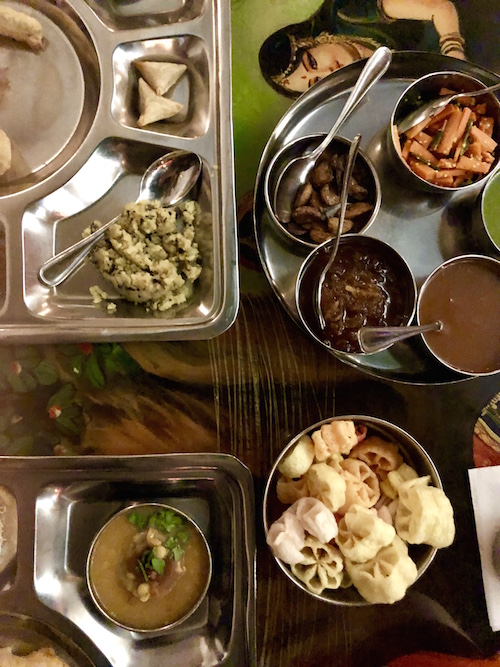 The Thali Plate
Come hungry because you will be eating everything on the menu, yes everything; the appetizer thali "plate" alone will leave you wondering if you can possibly eat the entrée course. The thali arrives with each offering: portions are small but collectively all the dishes are enough to satiate you. There are garbanzo beans (chana masala), samosas filled with spicy potatoes, fried potato balls (batatavada) and more, and it's accompanied by a condiment platter that contains fried garlic, spicy carrots, and sauces you'll want to dollop with abandon onto your food.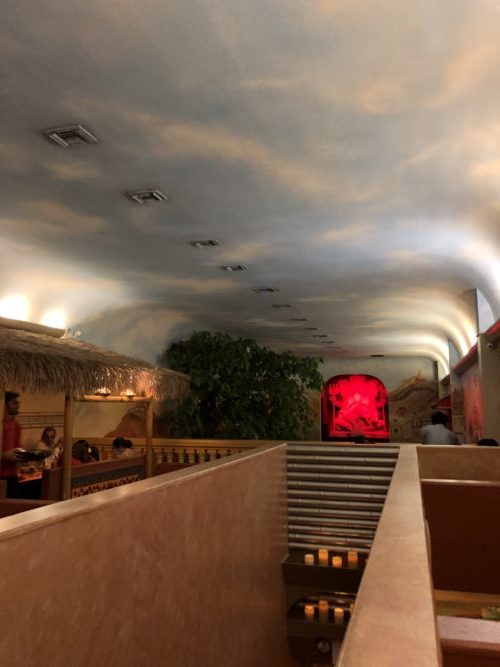 The textures, spices, and flavors, from delicate to robust…all add up to a flavorful feast for the senses and stomach. The four dining areas (the balcony is shown above) each have their own vibe but all will make you feel like you're somewhere far away.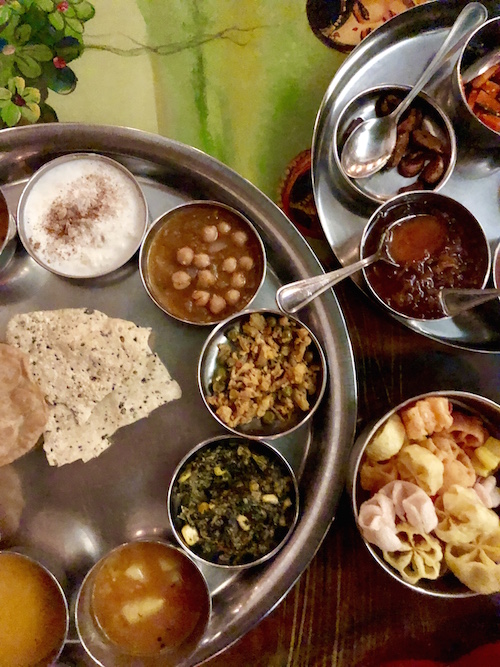 Next the entrée thali arrives with the bread you've chosen, papadum, and various entrées with mild, medium or spicy heat. There's a dish with lentils, another with spinach and corn, different kinds of rice, mango pulp to enjoy in between savory bites, and rice pudding, which is sweet but not the actual dessert.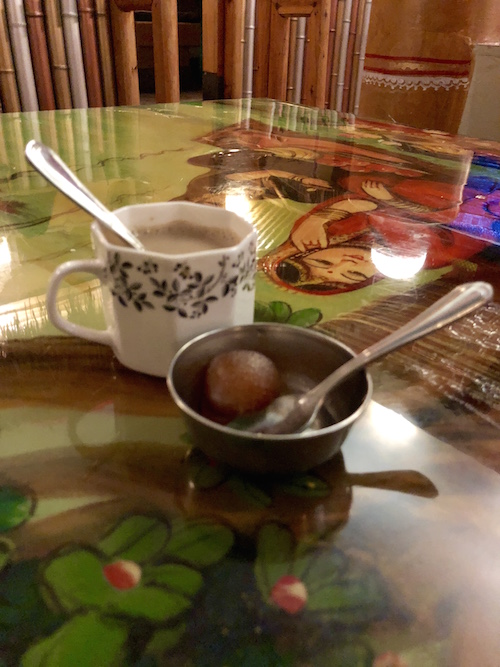 Dessert at Vatan
After the appetizers and entrées, I was completely full but dessert was next, so I ordered tea (masala chai) and Indian-spiced ice cream. The waitress also brought gulab jamun, sweet little balls or rosewater and honey. Throughout the meal she was ever so gracious, always asking if we wanted more of any of any of dishes. While Vatan restaurant is "all you can eat," there are so much food, you may not ask for seconds of anything.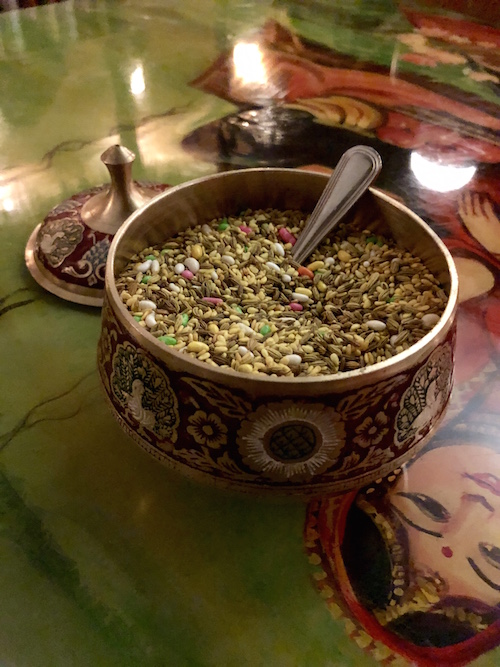 To end the meal, the waitress brought over a bowl full of fennel, both plain and candied, popular in Indian restaurants and known to aid in digestion. After chewing a few pieces, I walked outside, back to the reality of New York (there was a long line to get into the rowdy sports bar a few doors down), but I look forward to "escaping" to  Vatan restaurant another time.
Vatan is located at 409 3rd Avenue near 29th Street. The prix fixe menu is $34 per person and well worthit.

Want to add adventure to your meals?  Get the Wanderlust Guide in the Kitchen Guide. Dinner will never be the same again!