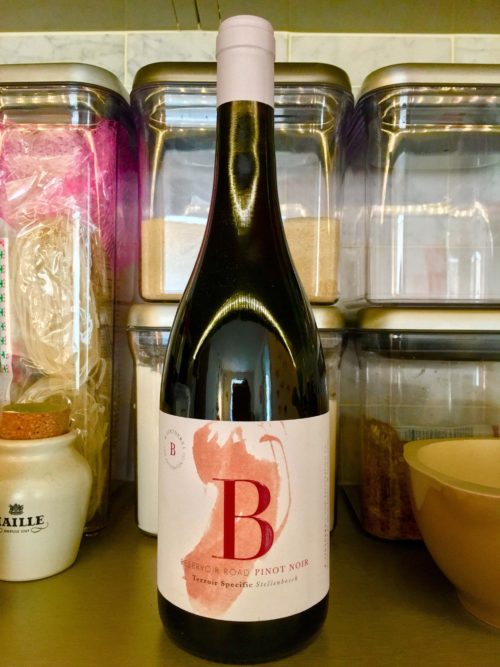 This Reservoir Road Pinot Noir from B Vinters is a lovely weeknight wine to have with most meals. Its versatility lends itself to a variety of dishes from spicy curries to fresh pasta dishes.
About this Pinot Noir
A vibrant wine with berry flavors a smoky overtone, this South African Pinot Noir comes from B Vinters' "Terroir Specific" wines. What this means is that this wine shows a true sense of place, reflecting growing conditions perfectly. In this case, the grapes are from a low yielding bush vine vineyard, planted on a windswept hillside of weathered granite and 'coffee stone' soils. Lovely, right?
Possible Pairings
Fragrant spices bring it to life and make a perfect match with Indian food, like this Chicken Curry Stew, Vietnamese Chicken Wings, or along with some Pork Chops and Cabbage.
Reservoir Road Pinot Noir also complements many other dishes and is certainly nice with a cheese and charcuterie plate, too.
Look for it at your local wine shop. It's priced around $26.99.
B Vinters is a South African winery owned by cousins Gavin Bruwer and Bruwer Raats. You can read more about the winery here.