Not sure what to get those friends or family members who love a great meal, appreciate a bottle of wine and prefer artisanal chocolate over store bought? I've been on the hunt for some swoon-worthy and fun gifts and discovered quite a few gems for you to give your favorite food lover and drink lover. While some gifts some are local to NYC most can be ordered online.
For the Home Cook & Baker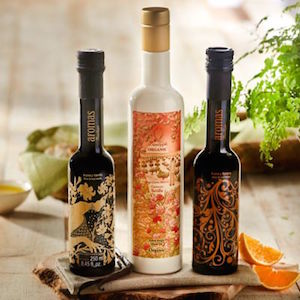 Who doesn't appreciate an exceptional olive oil? These Basilippo Olive Oils, which launched in October, are available on LaTienda.com. Hand crafted from olive trees just outside Seville, Spain, the Basilippo team cares intensely about their land, heritage and the olive oil they produce. All olives are pressed on-site hours after harvest and filled into beautiful packaging by hand.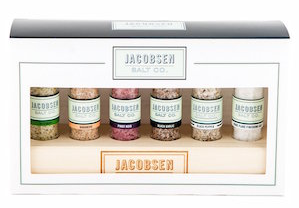 Infused salts from Jacobsen Salt Co. make a lovely gift. The Six Vial Infused Salt Set from Jacobsen Salt Co. arrives on a wooden vial stand and includes: Pure Flake Salt, Black Pepper Salt, Black Garlic Salt, Pinot Noir Salt, Habanero Salt, Rosemary Salt. Now, that's a gift a home cook (and cocktail drinkers) will appreciate.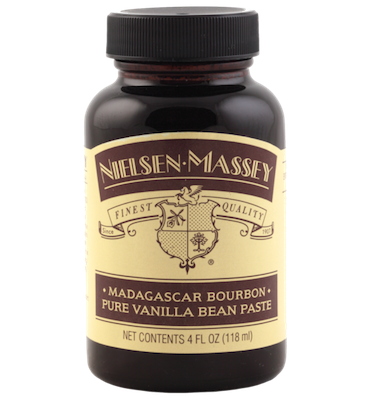 Nielsen-Massey flavorings make a great gift for your favorite baking friend. They're known for their vanilla (the Madagascan Pure Vanilla Bean Paste is amazing), but you can create a gift set with some of their other flavorings, perhaps almond, coffee, chocolate or peppermint. Or, go all vanilla and make a set with vanilla flavoring, paste, and powder.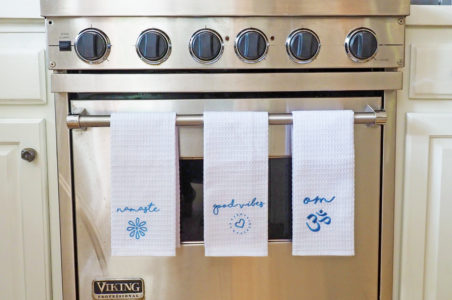 This lovely set of 3 kitchen towels from High Vibe Décor make a nice gift for a mom/yoga lover. I use them when I'm baking cakes or making pizza dough. Who doesn't love a home décor company that promotes feeling good while doing household chores?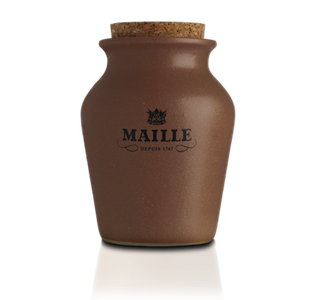 Mustard might not come to mind when considering a gift, but when you see that it's a jar of fresh-from-the-pump Mustard with Champagne Brandy and Winter Spices, you'll see just how befitting it is. This mustard, from French company Maille, will exalt a variety of winter dishes, from serving on bread along with beef stew to spreading it on crackers or toast points with some French brie.
For the Sweet Tooth

Who wouldn't love chocolate in their stocking? There are many wonderful options you can order online (though visiting the shops is always appealing for the scent alone), including Li-Lac, which is one of New York City's oldest chocolatiers, as well as eponymous Jacques Torres, where you can order your favorite chocoholic a box of chocolates or a tin of hot cocoa, or a selection of molded chocolates. If you're heading to NYC or expecting some visitors, get them a gift certificate to New York's only Chocolate Bus Tour. Not only will you eat well, you'll also learn some cool facts about Brooklyn. For another sweet-tooth lovers tour, get a gift certificate to Sugartooth Tours. The recipient of this gift will get to taste some of NYC's best desserts.
For the Wine Lovers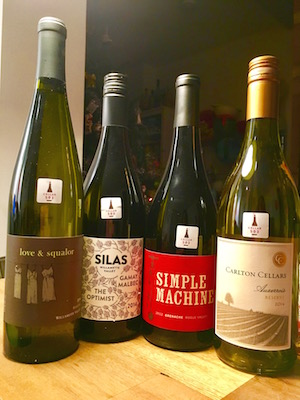 There are wine clubs that send off bulk wines without much care or thought. But Oregon-based Cellar 503 offers a more intimate experience. Owner Carrie Wynkoop personally picks all the wine she sends out, all from producers who make between 2,000 and 10,000 cases a year, making these curated wines extra special.
For the Coffee Drinkers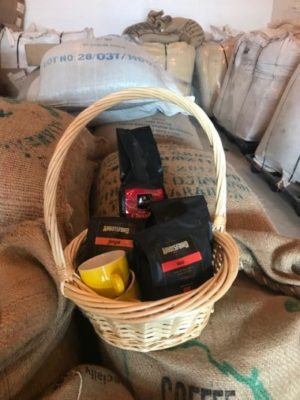 In Brooklyn, new coffee shop Abbotsford Road Coffee Specialists is offering a coffee lovers gift basket for $45. It comes with 3 bags of each blend of specialty coffee (Forza, Crema, Vivo), a bag of Arkadia chocolate to make creamy hot chocolate or to dish over cappuccinos, and two tulip cups and saucers. Available only in store for now (but a fun excuse to visit this new coffee shop from Philip Di Bella, who's known as Australia's #1 coffee entrepreneur and founder of di Bella coffee, Australia's largest specialty coffee roaster. Abbotsford Road Coffee Specialists is located on 573 Sackett St in Brooklyn, NY.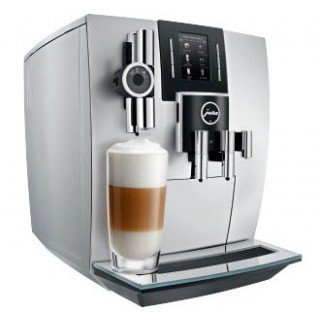 For an extra special gift for a coffee drinker, the Jura J6 is a splurge but trust me, it will be well-received. The Swiss brand Jura makes sleek, high tech coffee/espresso machines that any coffee aficionado will love and use on a daily basis (I'm addicted to mine). The Jura J6, with its award-winning design and Swiss precision, makes over 13 drinks with the press of a button. And it's intuitive, letting you know when you need more beans, more water—or when something needs to be cleaned (and it does most of the cleaning on its own). This is the gift to give someone who truly loves their morning dose of caffeine.
Enjoy this holiday season, and also remember that
The NYC Kitchen Cookbook, from yours truly, makes a nice gift as well.