Celebrate National Braai Day on September 24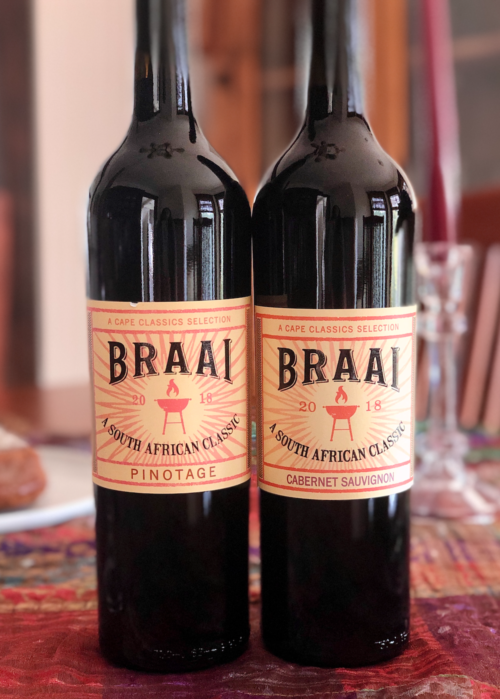 Have you heard of Braai?
Braai, pronounced Brye, is South Africa's version of a BBQ. In fact, the earliest archeological evidence of of barbecue (Braai) was found in South Africa and now, September 24th, is known as National Braai Day…the perfect occasion to drink South African wine and help the wine industry that's suffered due to recent drought conditions and the pandemic.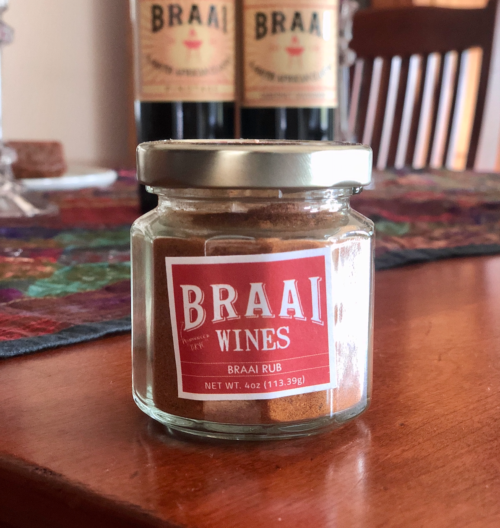 Braai is an Afrikaans word and like modern day BBQ, can refer to the meat, the grill on which the meat is cooked, or the gathering itself.
The wines shown above were made in South Africa with the spirt of National Braai Day in mind. The Pinotage is aromatic and delicate while the Cabernet has notes of dark berry with a hint of matchsticks. Since Braai can include all kinds of meats, including steak, chicken or sausages, either wine will complement whatever grilled meat—or vegetables—you choose to grill.
For more information about Braai visit, Braai Wines.
Want to add extra adventure to your meals?  Get the Wanderlust in the Kitchen Guide. Dinner will never be the same again!
Check out my influencer store, The NYC Kitchen, over on Amazon to see check out my favorite products.
Share this post and tag #nationalbraaiday #braaiwines #drinksouthafrican