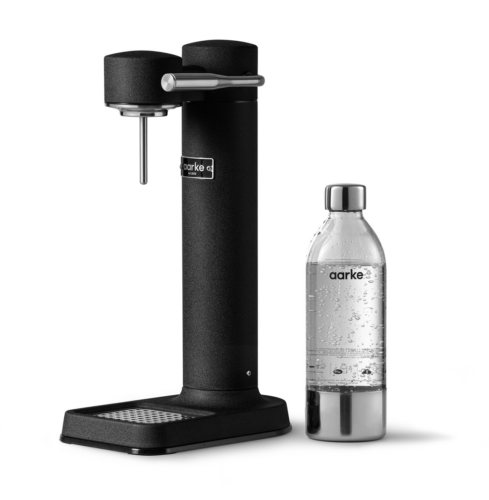 When my now 12-year old daughter was in elementary school, she was on the Green Team. As members of the Green Team, the kids learned and taught others how to be environmentally conscious. They learned about recycling, up-cycling and about waste. They visited a recycling center and a hydroponic garden. Once there was a dance performance, with professional dancers, in the school yard and all the dancers and students wore costumes made entirely out of plastic bags. Oh, Brooklyn…(sigh).
Needless to say both my daughter and I are against plastic bottles of water. To me, it's such a waste of resources. Plus, water that's been sitting in plastic for who knows how long? Horrible. Here's an article about the dangers of bottled water.
Back when my daughter went into a school building (wow, it's been almost a year), I sent her to school each day with water in a stainless steel bottle. Now that we're home most of the time, that's not as issue, but we started to drink seltzer, which like regular bottled water, comes in cans and bottles. So I stopped buying those, too.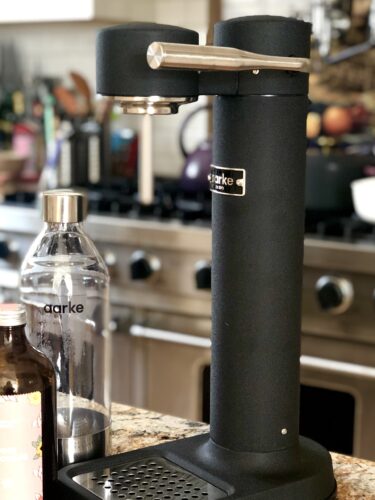 The Aarke Carbonator
Then one day I happened upon this sleek and beautiful Swedish-made Aarke Carbonator. That would solve our problem, I thought. It's chic and easy to use. I had a glass of seltzer flavored with Rose Lemonade only five minutes after taking it out the box. And as someone who loves to experiment, I appreciate how I can add my own flavorings and ingredients to the seltzer. But you can also add Six Barrel Soda Company syrups, which come in unique flavors like Hibiscus, Pina Colada, Rose Lemonade or Orange and Dandelion. Also, think of the cocktails you can make with carbonated water and some of these syrups.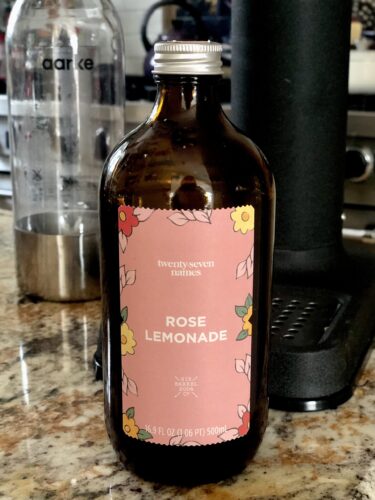 What does Aarke mean?
According to the Aarke web site, Aarke means "everyday" in an obscure language called Southern Sami in Sweden. It's spoken by only 500 people! The Aarke brand was founded by two industrial designers Jonas Groth and Carl Ljungh, who set out to create premium household appliances.
As someone who loves design—and being green—I am excited to use the Aarke Carbonator in my everyday life. It's sleek, minimalist, and slim—and it doesn't take up much space on my counter.
Stop Running to the Store for Seltzer
If you want fresh, sparkling water without running out to the store and constantly recycling all those bottles and cans, I highly recommend investing in one: order from the Aarke web site if you want one, too. They are also sold at such stores as Williams-Sonoma, Sur La Table and Amazon.
Need a new kitchen product? Check out my recommendations on my Amazon Influencer page.