Plus, enter to win Nielsen-Massey Vanillas!
One morning skip your usual breakfast and try one of these Vanilla Bean Eggnog Scones. I used Nielsen-Massey Indonesian Bourbon Pure Vanilla Extract, which delivers a classic, rich vanilla flavor that can be enjoyed in a wide range of foods, from sweet treats to savory dishes.  
On Instagram now through December, you will have the opportunity to win 13 of Nielsen-Massey Vanillas premium vanilla extracts and flavors! (ARV: $215).  
·To enter, simply upload a new photo to your feed (your profile must be public) sharing how you are baking to share this holiday season, and use the hashtag #NMVBaketoShare.
One winner will be selected per month, for a total of four winners during the sweepstakes. Each winner will also have the chance to choose a friend or family member to receive the same prize pack.  
Visit NielsenMassey.com/BaketoShare for official rules, or follow @NielsenMassey for more information.
Vanilla Bean Eggnog Scones
Preheat the oven to 375 degrees Fahrenheit. Line a baking sheet with parchment paper or a silicone mat. In a food processor, combine flour, sugar, baking powder, salt, and vanilla bean. Pulse to combine. Cut the butter into small pieces, then add these to the flour mixture. Pulse until the mixture is coarse. Add the eggnog and vanilla while the food processor is on low. Once the mixture becomes doughy, remove and and divide into two even-sized balls. Flatten each portion of dough into a disc shape, about 1 1/2-inches thick. With a knife, slice each disc into 6 triangles. Pull them apart from each other so there's still a circle, but leaving about 1/4 to 1/2 inches between each. Bake the scones for about 18 minutes, or until they look golden on top.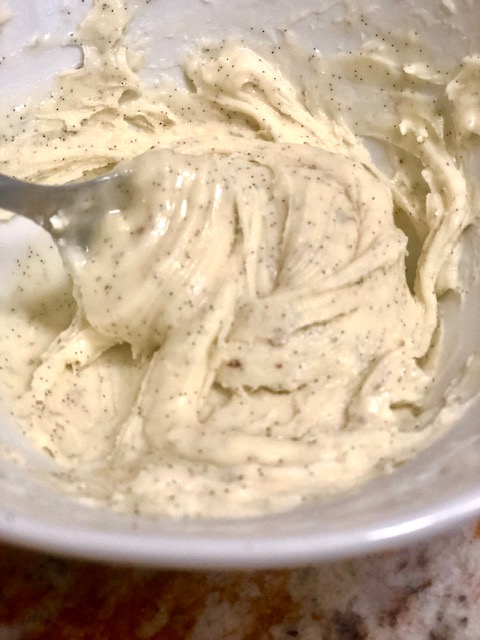 For the glaze
Stir the powdered sugar, vanilla bean seeds, and eggnog together until smooth enough to frost onto the scones. Take a butter knife or spoon and spread a small amount of the icing onto each scone. Enjoy!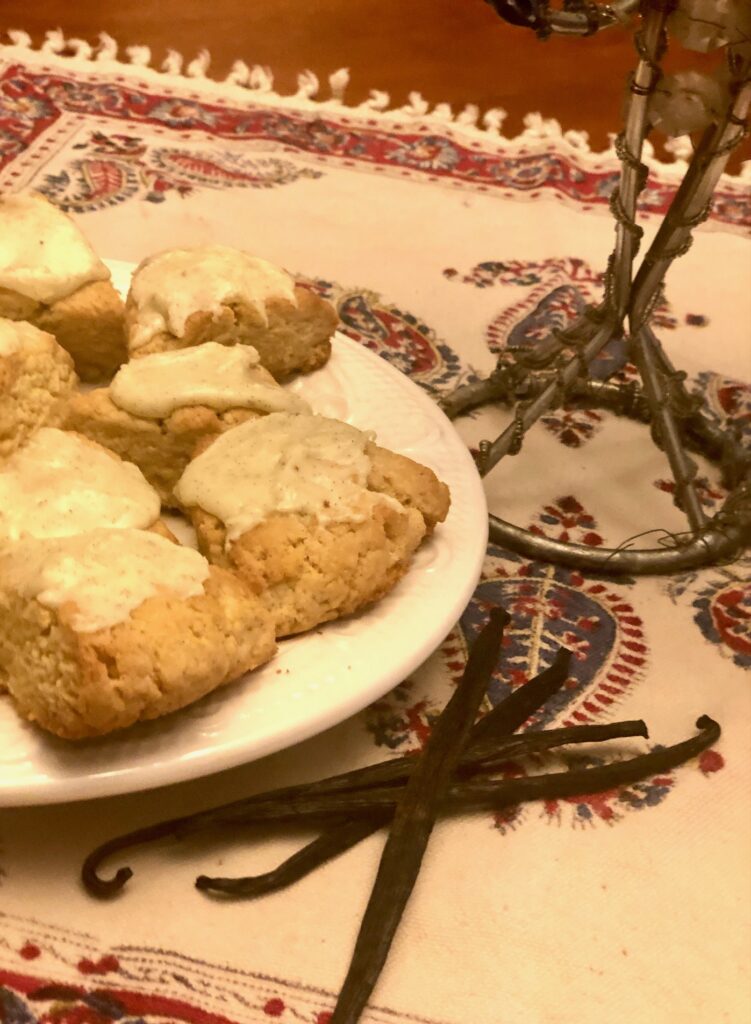 Have you always wanted to write a cookbook? If you feel like it's finally time, sign up to get my guide: 5 Tips to Get Started on Your Cookbook Today! Click here.
Looking for inspiring dishes to make for dinner? Join The Fernweh Dinner Party Newsletter for recipes from around the world.
In exchange for this content, I received products from Nielsen-Massey Vanillas. To learn more about Nielsen-Massey Madagascar Bourbon Pure Vanilla Extract, visit NielsenMassey.com.