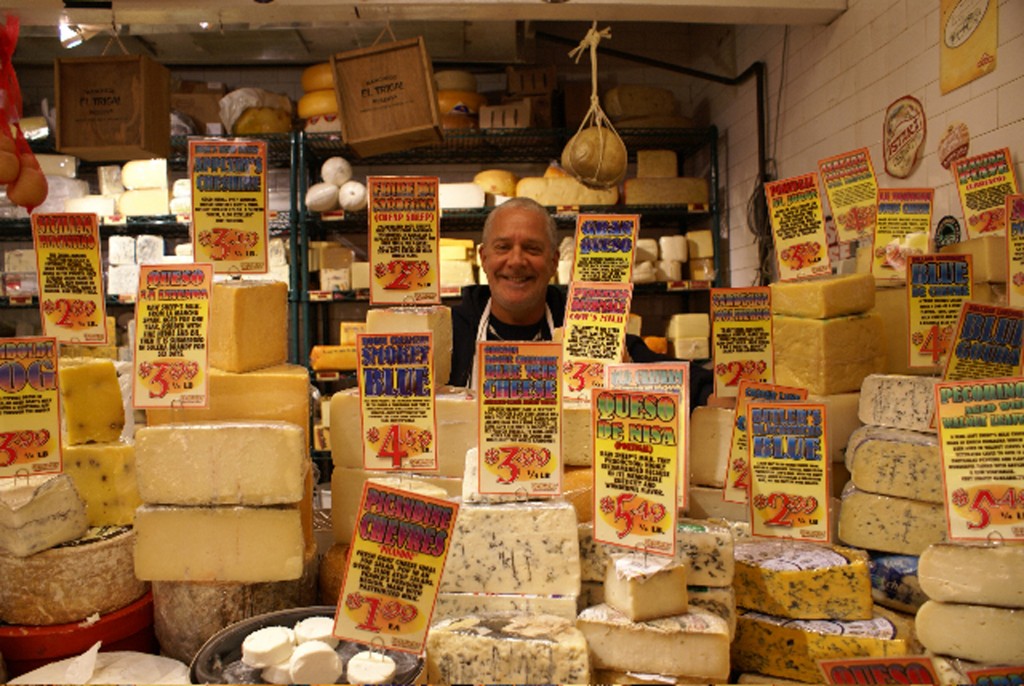 I'm standing at the cheese counter at Fairway Market in Harlem talking to Steve Jenkins who knows a thing or two about cheese. Jenkins is the author of Cheese Primer and he's run the cheese department at Fairway Market since 1980. (And if you haven't been to a Fairway, it's well worth a visit if you love food and cooking.)
We're discussing cheese of course, and his favorite weeknight dinner, which Jenkins says is also a hit at dinner parties.
"I take a few rotisserie chickens home and I roast the hell out of them," he explains. "You want the chicken to fall off the bone." And what does he serve with the chickens? "A large green salad and some cheese."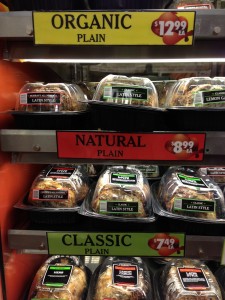 Of course he has an array of cheese from which to choose so I ask him his recent favorites and he has quite a few, some of which he refers to as "rock 'n' roll."
He shows me three cheeses from the Piedmont region of Italy.
Rochetta: a creamy blend of goat's, cow's and sheep's milk
Brunet: 100% young goat's milk
and
La Tur: a dense blend of goat's, cow's and sheep's milk that's earthy and full
A few nibbles and I agree: Rock 'n' roll indeed. 
He doesn't add cheese to the salad. Rather, he keeps them on a board to cut into. "So many things come already broken up and sliced—it's nice to cut into the cheese while you're eating," he says.
Jenkins has some other cheese to recommend tasting this spring and summer. He said many customers are catching on to the great cheese available.
He loves gorgonzola and says this one phenomenal: Casarrigoni Belzeblu
And though Jenkins says he doesn't like additions to cheese, and how overplayed truffles can be, that the Caciotta al Tartufo is a stellar choice.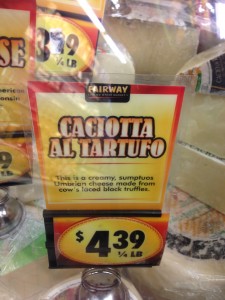 Other items he recommends having around at dinner time:
Fairway's award-winning olive oil from Portugal: Cabeco das Nogueiras, which is considered one of the world's best extra virgin olive oils.
Artisanal charcuterie. He says that there are producers, such as Fra'Mani, making such high quality salami and jamon they rival those in Europe.
Rotisserie chickens, a large salad, a bite (or two or three) of rock 'n' roll cheese, and some handmade salumi…I'm on board.
What's your favorite go-to dinner? 
Let me know in the comments below.