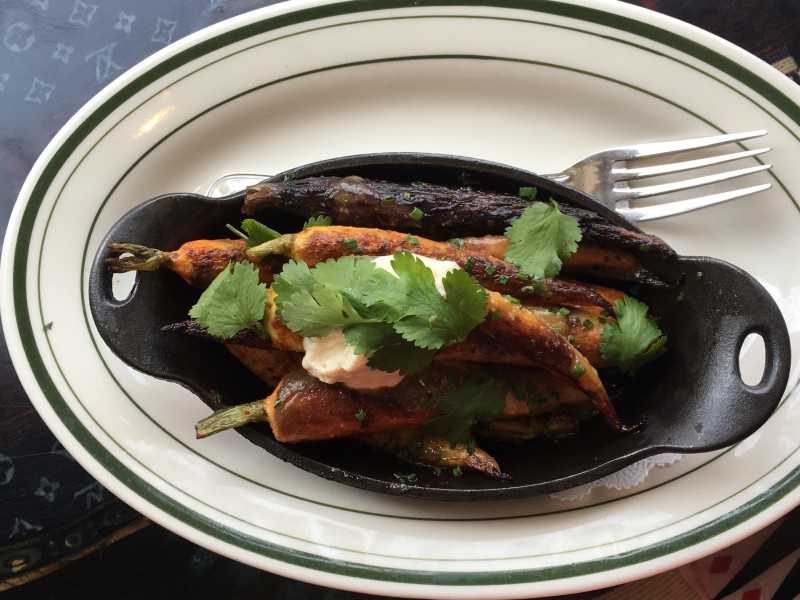 The humble carrot is tasty as is, but when you add a mix of Ethiopian spices, citrus and miso, you'll discover how a few ingredients can transform a dish.
This new spiced carrot dish from Chef Marcus Samuelsson of Red Rooster in Harlem (go for brunch someday, trust me) is a bit spicy, with dollops of tofu purée to balance the heat. There are three steps to making this dish, but they're each super easy.
In this recipe you'll discover:
A flavorful side dish from Chef Marcus Samuelsson
What berbere spice is
How to glaze carrots
What is berbere?
Berbere is a spice blend used in many Ethiopian dishes. The main ingredients are chili peppers and garlic that's blended with spices,including fenugreek, paprika, coriander, nutmeg, ginger, basil, and others. It's a versatile spice blend that can be used on fish, meat, poultry and vegetables.
What kind of carrots to buy?
This is your opportunity to buy those purple and yellow carrots you see at the supermarket. Not only will this side dish be full of flavor but it will also be colorful. But of course the dish will still taste great with orange carrots.
[ultimate-recipe id="6676″ template="default"]