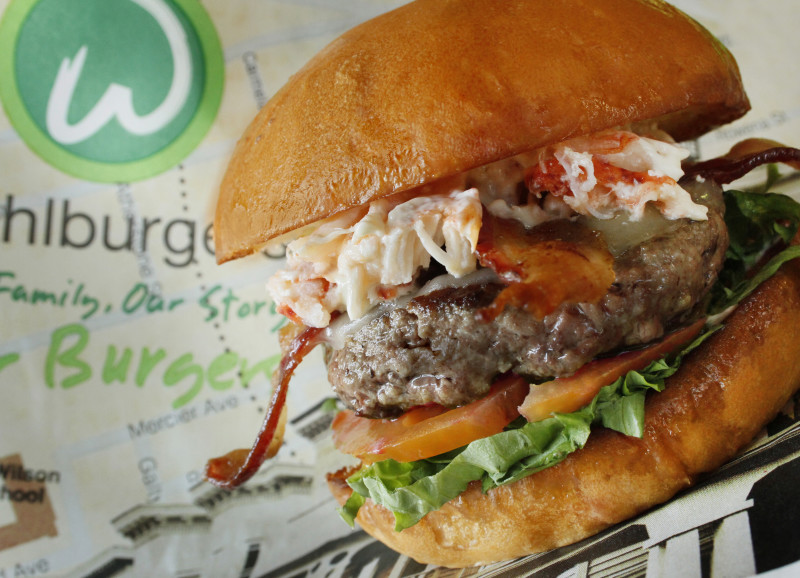 Every now and then there's nothing like biting into a juicy burger. And New York City has some amazing options when you want to go out for a burger. There's the no frills burger at Corner Bistro, a favorite haunt in the West Village, the many options at Paul's Da Burger Joint, a greasy, not-at-all-fancy joint in the East Village, the renowned Gotham Burger at the Four Seasons and the infamous Black Label Burger at Minetta Tavern. (The list for a great burger continues with: The Spotted Pig, Peter Luger Steak House, 282, Umami Burger…the list goes on.) Needless to say, NYC doesn't exactly need another burger place.
But, as is the case in New York, there is always room for one more, especially a new NYC burger. As a transplant from Boston I was happy to hear that Wahlburgers was opening up in Coney Island. Founded by Chef Paul Wahlberg, along with his brothers Mark and Donnie (all of whom grew up in Boston), Wahlburgers opened up in August, 2015. It's a fun place to go after strolling along the Boardwalk or going on the Cyclone. Wahlburgers has a cute kid's menu, aptly named, "For all the Smahlburgs," (great for my 8-year old), plus frappes, which is a Boston term for a milkshake, including "adult" versions (great for mama). The new seasonal burger, the Surf 'n Turf, is their newest option and it's the one to try. This 1/3 pound burger is topped with fresh lobster meat and house-made lemon chive mayo.
To see the menu, click here.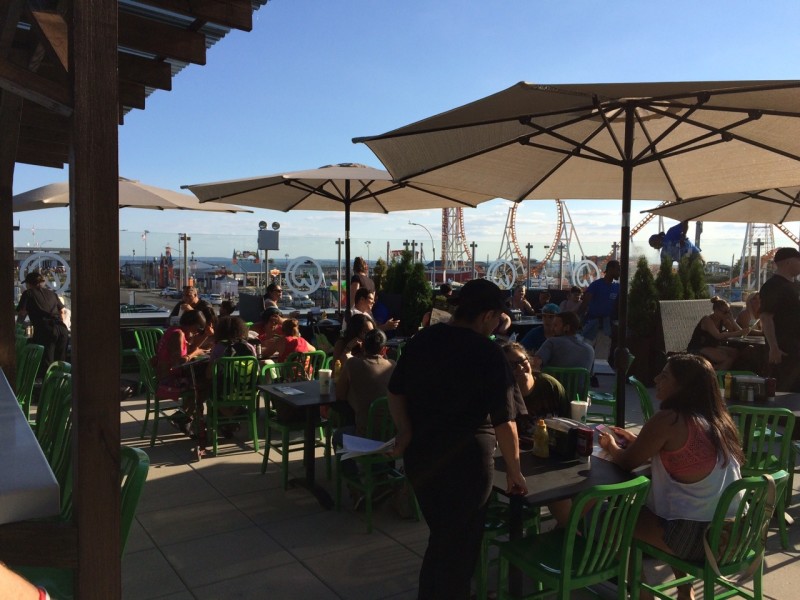 Located at 3015 Stillwell Avenue in Coney Island in Brooklyn, just steps away from the beach, Wahlburgers has several dining options: the fast casual counter with full service dining room plus a spacious rooftop patio and bar overlooking Coney Island's famous boardwalk.