New Method Kitchen Products
Behind the scenes in anyone's kitchen isn't usually glamorous…the prep work, the dirty dishes, the cleaning. And how daunting the idea of cleaning can be—and that's after a long day at work. I know what it's like. Sometimes cleaning up after dinner can seem like an insurmountable task.
But something I've noticed: if you use products you like, these not-so-glamorous tasks can be a bit more enjoyable.
There are a few brands I tend to return to over and over, but lately I've been enjoying method, and I just discovered some of their new products that I want to share with you. I hope to make the after-dinner clean-up as enjoyable as possible, because I certainly know what a drag it can be.  : )
Try these new method kitchen products and you might find the whole ordeal isn't so bad.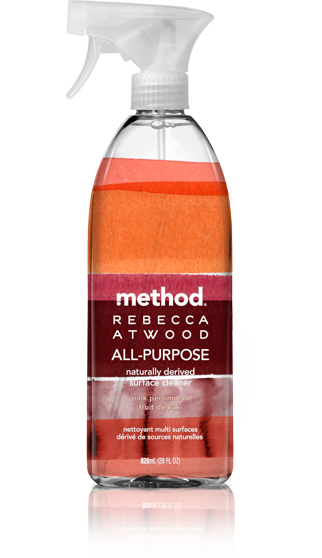 Rebecca Atwood All-Purpose Naturally Derived Surface Cleaner
Brand new for Fall 2016, the limited edition Rebeccca Atwood collection features art work from the Brooklyn-based designer, in four Fall-inspired fragrances. As per all method products, this collection is planet-friendly and made with natural ingredients. Get those kitchen counters clean with wild persimmon (shown above), wild violet, blue sage or pumpkin clove.

Antibac All-Purpose Cleaner in Wildflower
If you have school age kids, this is a must, because this powerful anti-bacterial cleaner kills germs that kids can spread around like wild fire. Think: influenza, salmonella, staphylococcus aureus, and other germs we'd all rather not come across. Yet, his all-purpose cleaner is not only a work-horse, it smells nice, too.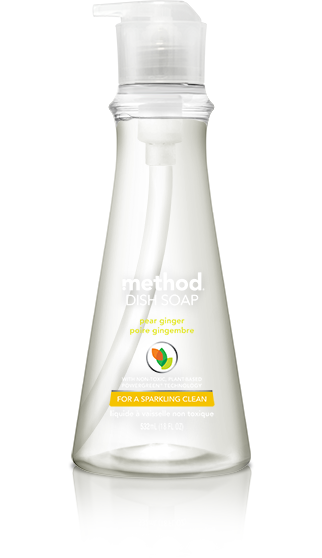 Even if you have a dishwasher, there are are always some stray dishes to wash. Try this lovely smelling dish soap. This former limited-edition scent featuring Bartlett pears and ginger root has been brought back permanently.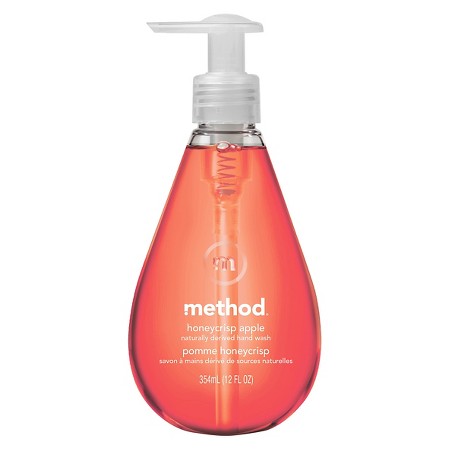 Another limited-edition favorite is now part of the method lineup. After cooking dinner and cleaning up afterward, wash your hands with this fresh, autumn-inspired scent. Then hopefully you can sit down with a glass of wine and take a break.
To purchase, click on the product titles. All products are available on on Amazon, except for the Rebecca Atwood, which you can find on method's web site.