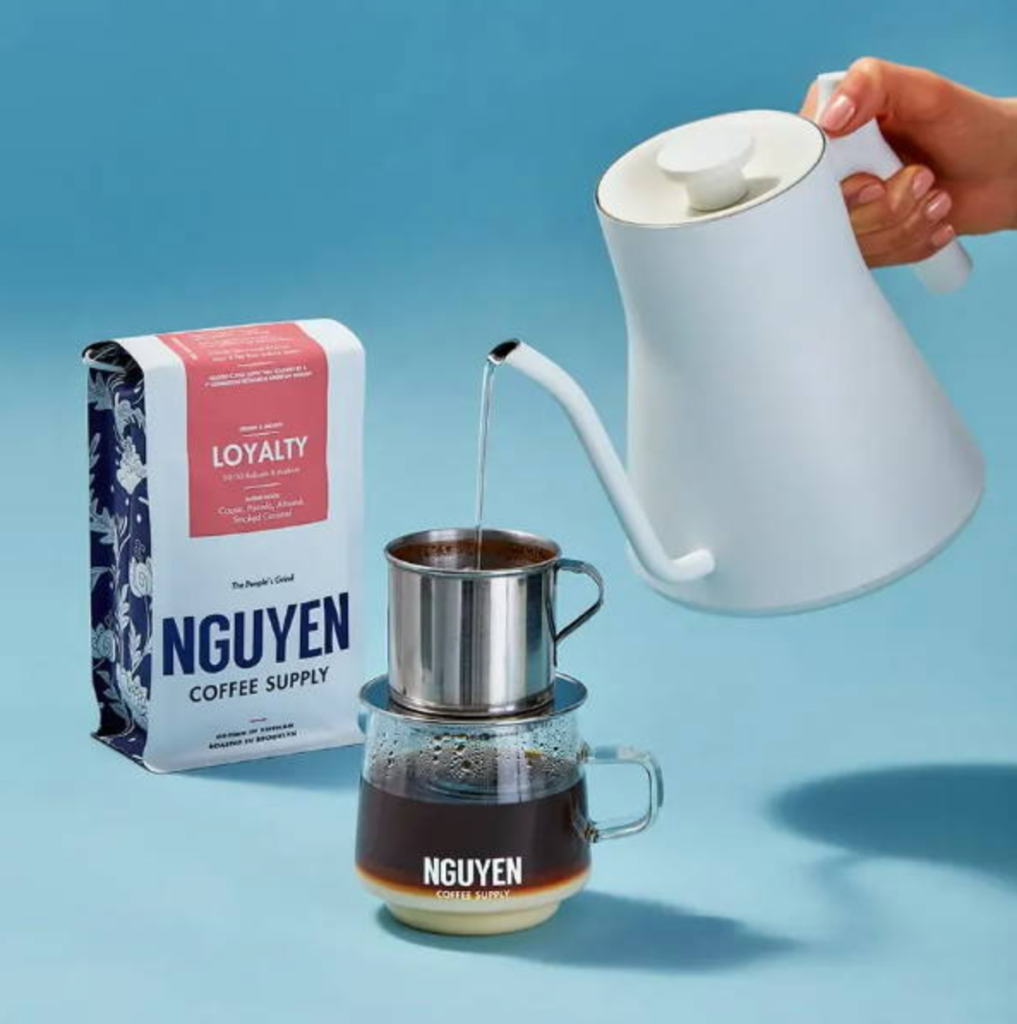 Oh coffee…that much beloved beverage that helps many of us perk up in the morning and perhaps throughout the day. Sometimes coffee's fanfare is about more than the caffeine it contains; it's about the sips you take during a quiet morning while everyone else is asleep, or it's a get-together with friends, or yes of course, some fuel to keep you going. Which is why I am often on the lookout for new coffee beans to try and new ways to enjoy my morning coffee. This past year I've encountered—and enjoyed—some of these special gifts for coffee lovers, gifts I hope you'll consider for your favorite coffee drinker.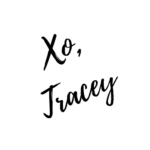 Here are some caffeinated gift ideas for your favorite coffee drinker.
I've grown to love Nguyen Coffee Supply and all it stands for: it's America's first Vietnamese coffee company; the beans are roasted in Brooklyn; and it's owned by a 1st generation Vietnamese woman who's on a mission to change the future of coffee.
The Discovery Kit Subscription is one of Nguyen Coffee Supply's most exciting offering: it takes the coffee drinker on a journey through the delicious world of Vietnamese coffee with different beans that are shipped every other week. Plus the kit comes with everything you need to make the perfect cup.
Atlas Coffee Club, another coffee subscription, ships coffee from around the world once a month along with a postcard or the destination and tasting notes. You'll be able to taste single origin coffee not sold anywhere else and have it ground—or not—just the way you like. Use code TRACEY50 or click here for 50% off.
Coffee machines were a lifesaver during the COVID lockdown, well as least mine was. I've long touted my Jura since it makes cappuccinos and lattes with the press of a button. It's pricey but I'm certain I've saved thousands of dollars not running out, all the time, to the ubiquitous coffee shops found on every corner in Brooklyn (though once in a while that is fun, too). Other machines I recommend: De'Longhi, Diletta, Breville.
If someone doesn't want a large machine taking space in their kitchen, this pour over coffee kit, which includes a kettle with a thermometer, a grinder, a filter and glass container, is a great choice.
I recommend the beans above but these are my other go-to's. Hair Bender from Stumptown, Crispy Hippie from Small World Coffee, BQE Espresso from Brooklyn Roasting, Big Trouble from Counter Culture.
What about a class? Joe Coffee Company offers in-person and virtual coffee classes. Btw, their seasonal Rockefeller Holiday Coffee is perfect for the holidays.
Lastly, here are some fun and inexpensive gifts for coffee lovers: Silly Socks, Milk Frother, Coffee Mug Warmer.