When it comes to dinner parties, the food—and the guests who attend—takes center stage.
But when I came across Refresh Collections—one of a kind vintage collections from 1890 to 1980 (ish), it struck me that it could be fun to serve dinner on a party set more interesting than one's usual plates.
Refresh Collections was started just this year by Ann Palmer, the perfect person to own a web site that features curated vintage tablescapes and bar sets: she majored in Old World archeology + art at Brown, is the daughter of an artist and art collector—and for fun she relentlessly rummages through yard sales, ebay, and estate sales.
Here are a few of Refresh's most recent sets.
Since I'm from Boston I couldn't help but be taken by the "Lobstah Dinner" set that comes with 6 lobster plates from the 1940s. Find out what else comes in the set by clicking Lobstah.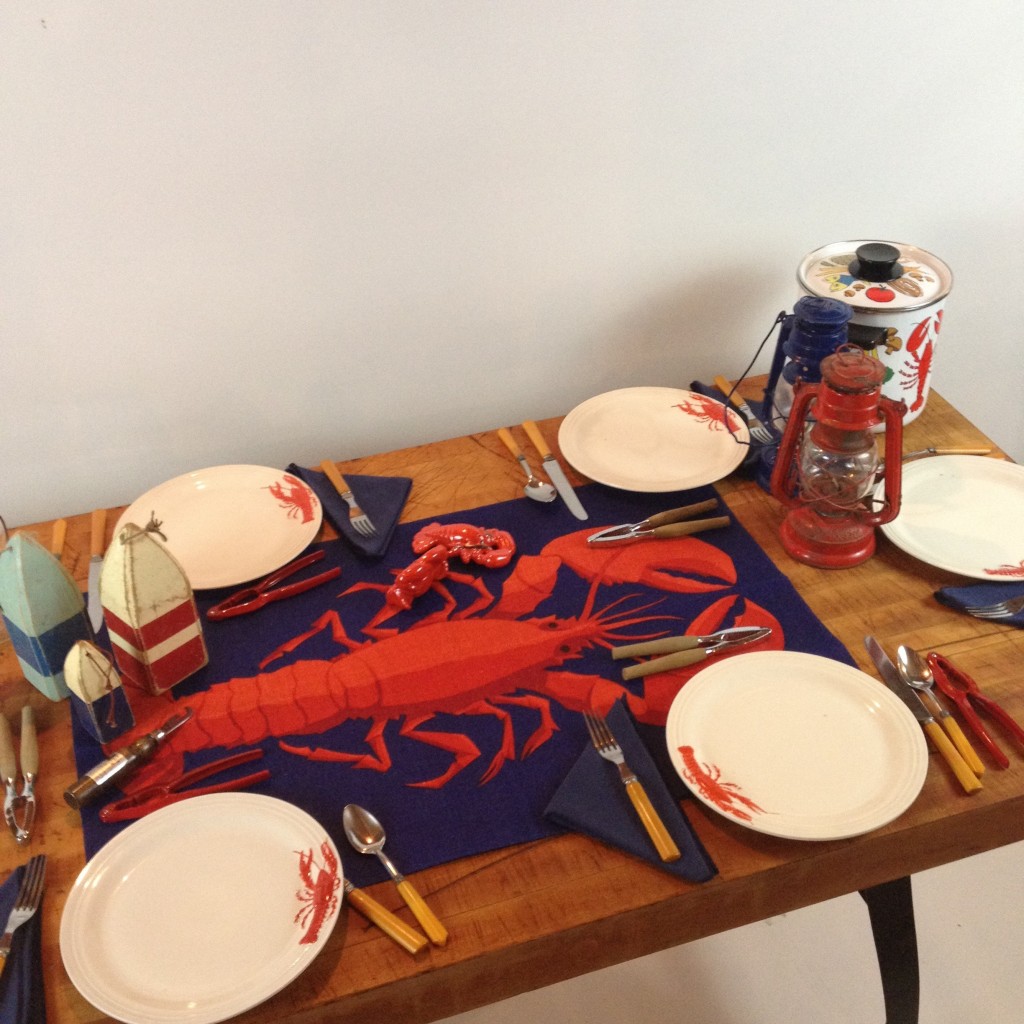 Since Farm to Table is so popular these days, you might enjoy this adorable set, one that even kids will like. Find out what comes in the set by clicking Farm.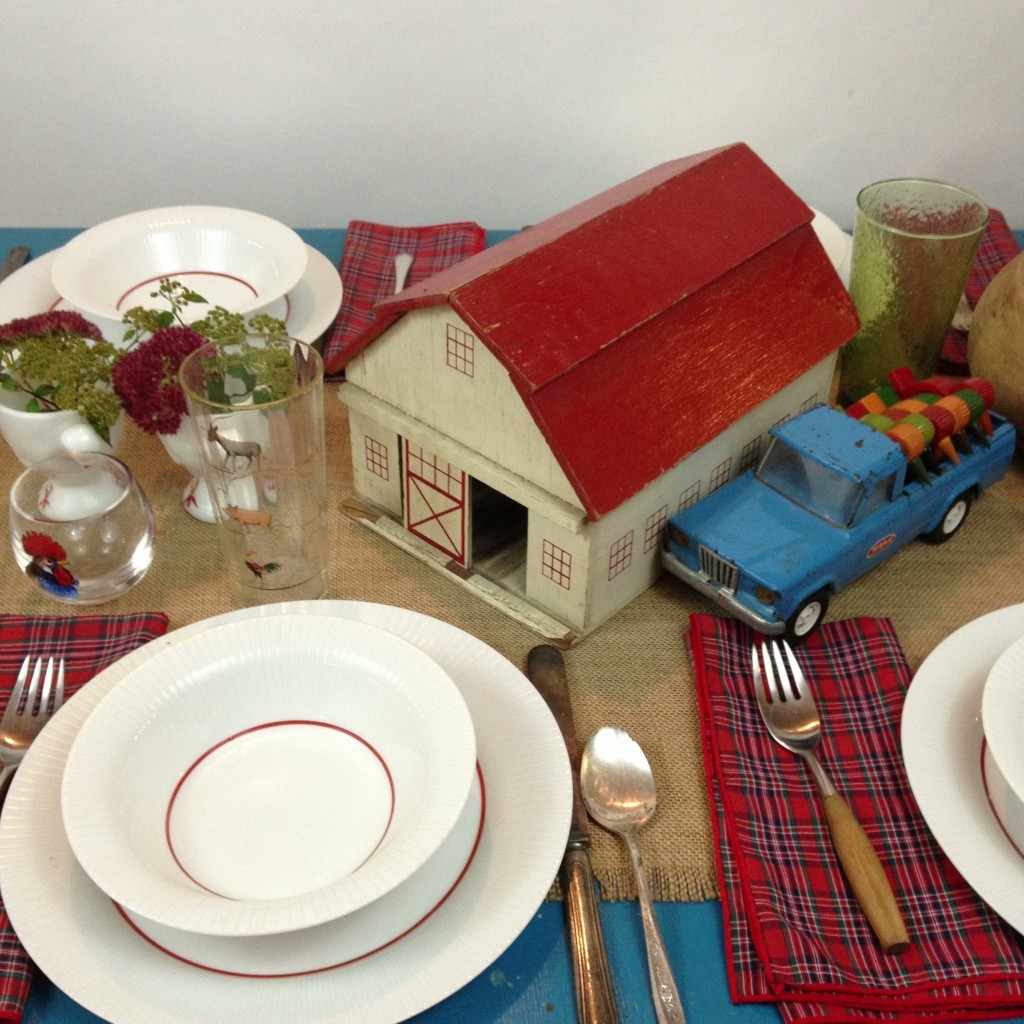 Having a glamorous party a la Mad Med? The Hollywood Regency Set comes with four Dorothy Thorpe 22K gold-painted plates and hand-painted cups. Find out what else comes in the set by clicking Hollywood.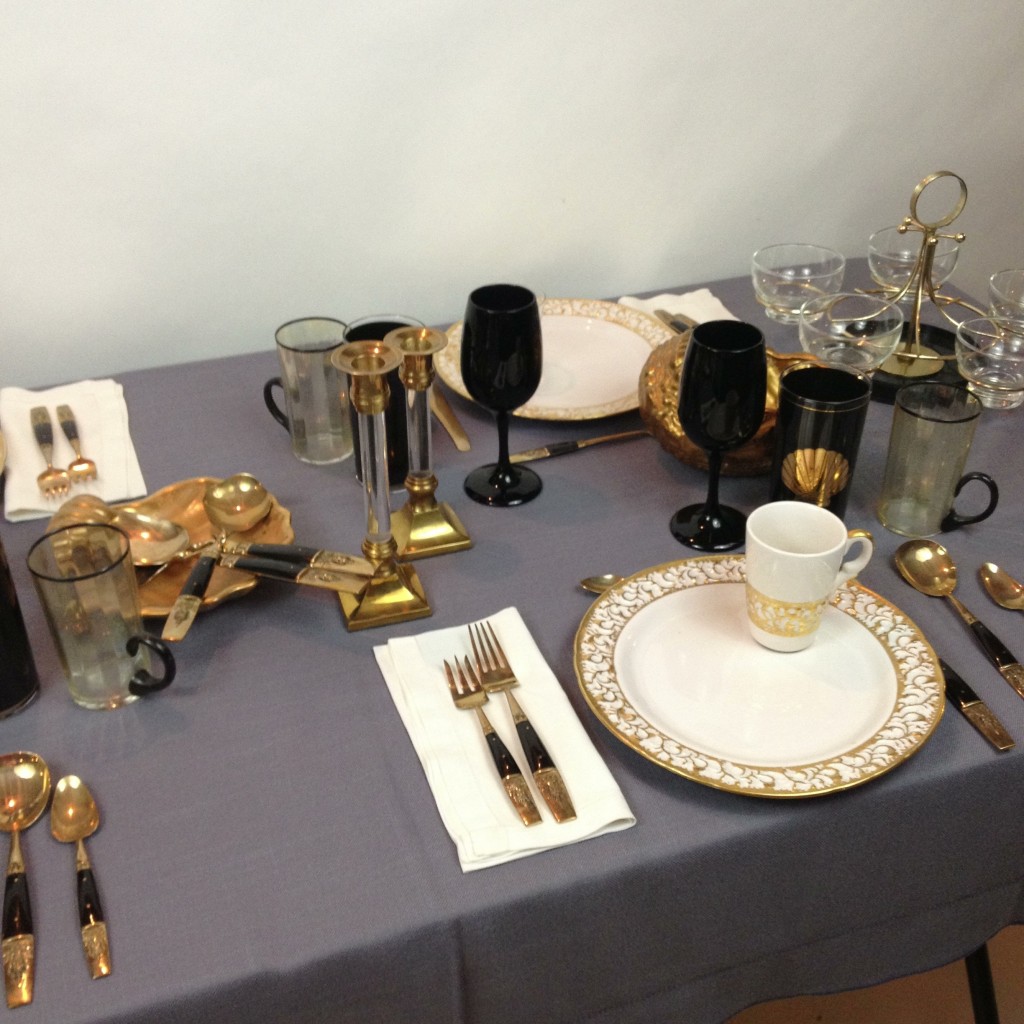 The Vegetarian Set features four Swiss mid-century plates with compartments for a few vegetarian dishes or the crazy relative who doesn't like their food to touch. There's also a cute midcentury salt + pepper set, a Modernist candlestick, rosewood cutlery and more. Click vegetarian for the full details.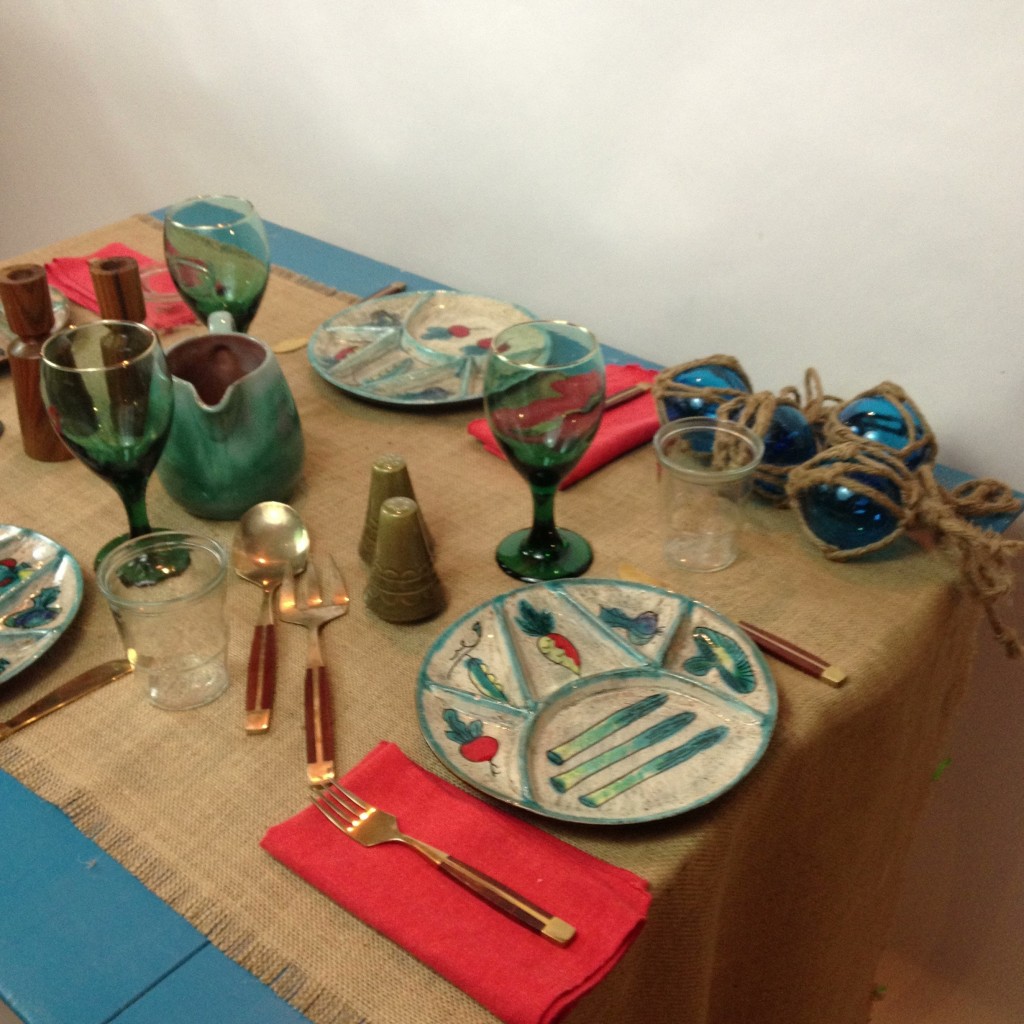 If you're looking to add something different to your next dinner party (and you like vintage and retro), visit Refresh Collections for even more party sets.