My Favorite Spice Shops in NYC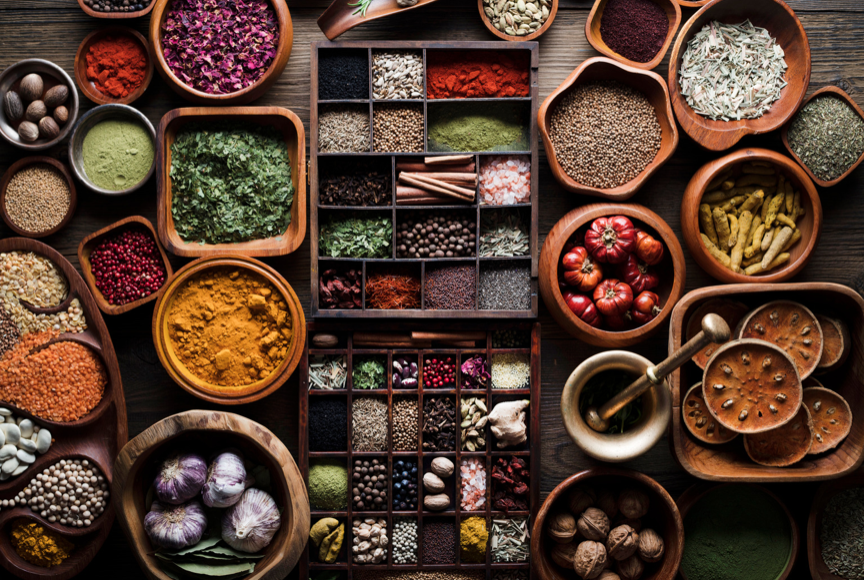 My cooking wouldn't be the same without the salts, herbs and spices that I find when I visit and explore spice shops. A boring dish can be transformed with the addition of spices, which add depth, nuances, color, and of course flavor. Thankfully New York City is home to many wonderful shops where you can buy salts, seasonings, dried herbs, and blends containing unique combinations. Dinner will never be boring once you visit these stores.
Here are eight of my favorites, from iconic shops like Kalustyan's to new places like Sacred Spice. And what's great is if you're not in NYC, you can order from their sites. Just click on the name, photo, or link within the description. And let me know what you discover—and cook!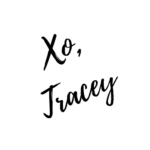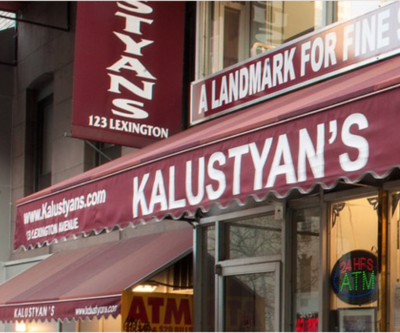 Among New Yorkers who love to cook, this is a beloved NYC institution and it's no mystery why: Kalustyans sells every spice under the sun and then some. Looking for a rare spice? They probably have it. Or wander through the aisles and pick up seasonings you've tried before—and some you haven't. Either way, you will not leave here empty-handed.
The spices and spice blends here are among my favorite ingredients that I keep stocked in my kitchen always because the blends are so unique, thanks to chef, owner, and spice blender Lior Lev Secarz. Among my favorites are O.M.G. (so good on roasted chicken), Iris No. 9, Moruno No. 21, and Sofrico, which is a collaboration with chef Eric Ripert. If you're looking for spices that are truly captivating, definitely visit La Boîte.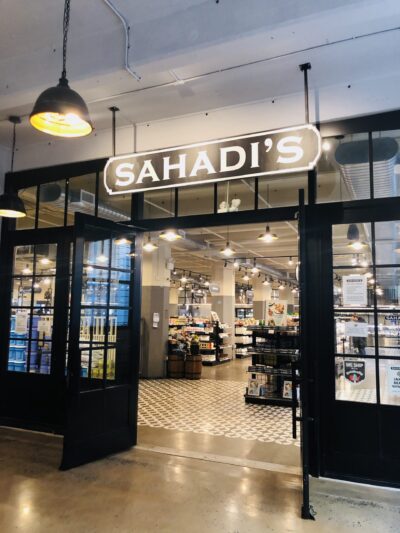 This Middle Eastern shop on an historic stretch of Atlantic Avenue in Brooklyn is a NYC icon. People flock here for Middle Eastern delicacies and spices. Visit their famed store on Atlantic Ave or their new location in Industry City. You can also order locally in NYC from Mercato and nation-wide from Goldbelly.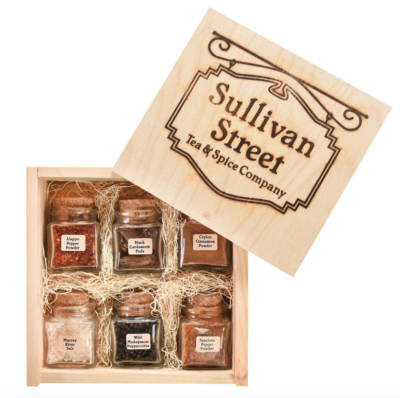 Just south of Washington Square Park in Greenwich Village sits the charming Sullivan Street Tea & Spice Company. Stop in here for freshly-steeped tea, organic salts, sugars, rubs, and spice blends, including Jamaican Jerk Rub, Taco Seasoning, Herbes de Provence, or the New York Pizza Seasoning Kit. Order on their site or on Etsy.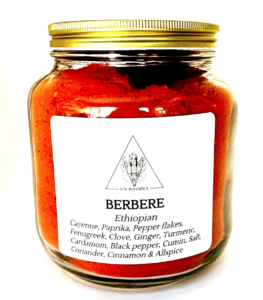 This family-owned tea and spice shop in Brooklyn, an extension of the Sacred Vibes Apothecary, has its roots in the Caribbean so you'll find ingredients inspired by the owner's Caribbean roots, including Ethiopian Berbere, Cajun Seasoning, and Habanero Powder and spice blends. The shop also has a nice selection of organic oils, hot sauces, and teas.
The NY Spice Shop in Queens is a woman-owned business that "seeks to honor the ideals and dreams from all the communities that make up our glorious melting pot of a city." This shop sells a wide array of spices including rare and hard to find ones such as isinglass, ajwain seeds, and mahlab.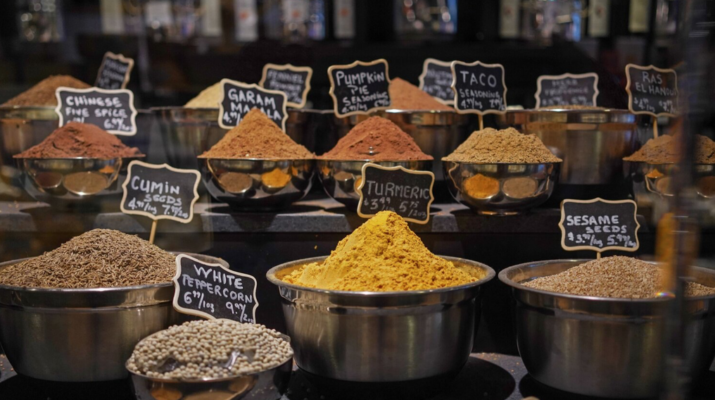 Moroccan olive oils and spices are the focal point at this shop located in the Essex Market. Owner Saad Bourkadi's family has owned a farm and olive grove in Morocco for four generations—and now he's sharing these goods with New Yorkers. Locally,  you can order from Mercato.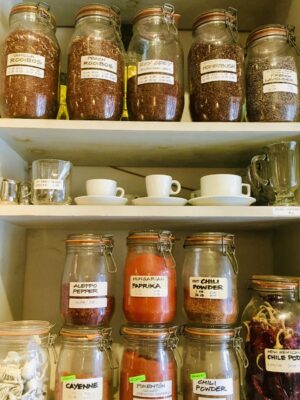 This adorable store in Brooklyn Heights is the place to go for coffee and tea, but they also have a decent selection of spices and jams, too. If you live nearby, or you're wandering around all the Middle Eastern shops on Atlantic Avenue, turn the corner onto Clinton Street and visit Two for the Pot, which has been a neighborhood favorite since 1973. Cash only and no web site.