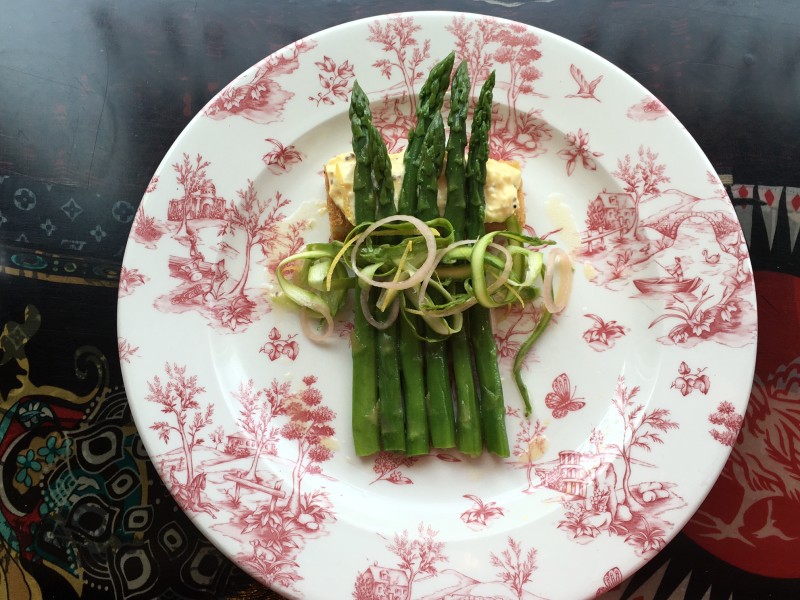 A lovely idea for a light dinner
One spring evening make this asparagus salad from Chef Marcus Samuelsson for a light dinner. It has a few steps, but it's most definitely worth it, for its sublime combination of two spring ingredients: Meyer lemons and asparagus. Serve with a glass of wine, perhaps this rosé from Angels & Cowboys.
You can make each element ahead of time: blanch the asparagus, make the dressing, and make the egg salad. Then you can arrange the asparagus salad when you're ready to serve. Here, the recipe calls for 10 asparagus stalks, which can be divided for 2 servings. Adjust as necessary, depending on how many are coming over for dinner.
To blanch asparagus: wash asparagus and add to a pan of boiling water into which you've added salt. Boil for about 2-3 minutes, or until the asparagus is bright green. Drain and then rinse with cold water or place in an ice bath.
[ultimate-recipe id="6687″ template="default"]