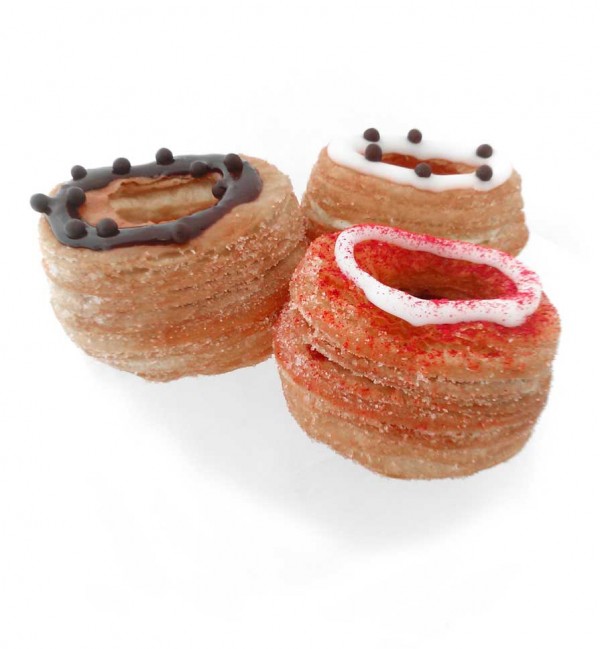 In case you haven't yet heard of the latest craze in town, the Cronut, it's a combination of a croissant and a donut.
Yes. Decadent.
Last week I had the pleasure of tasting the three flavors now available at Mille-Feuille, which is one of my favorite bakeries here in New York City. At Mille-Feuille, they're simply called, in good taste, French Donuts.
Mille-Feuille's French Donut is comprised of buttery croissant layers in the shape of a donut and each contains a sumptuous filling. Since the Wall Street Journal claims that Mille-Feuille has the best croissants in the city, I'm sure their French Donuts are going to receive the same accolades—and with good reason: layers, beauty, taste, and fillings concocted by a French baker.
The three flavors sold at Mille-Feuille are:
Chocolate
Vanilla Bean
Raspberry
Each one is outstanding on its own, but the raspberry stood out, a star among stars.
They just went on sale so indulge your sweet tooth and nibble on a French Donut.
Mille-Feuille/552 LaGuardia Place, NY, NY/212-533-4698

***************************************************************
Here's my tasting assistant about to take a bite.