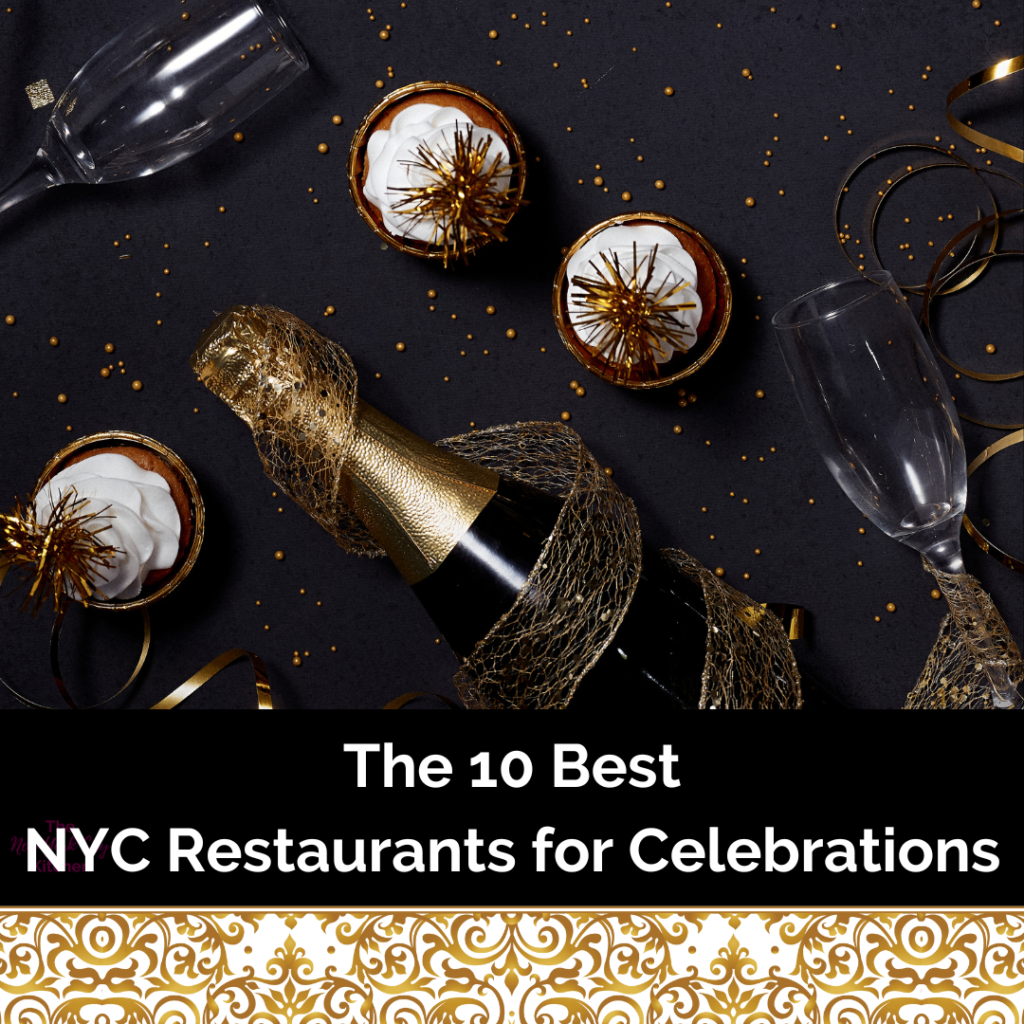 New York City is home to some of the world's best restaurants, making it a city where finding a place to celebrate (while also being wowed by the food) is an easy feat. The challenging part? Narrowing it down to one place. In fact, it was a challenge to narrow it down to 10, but these 10 are stars, the heavies, the places people travel from around the world to visit.
Whether you're a local or a visitor, and whether you're celebrating New Year's Eve, a birthday, an anniversary, a graduation, or just life itself, you're going to want to reserve ahead of time at one of these iconic NYC restaurants.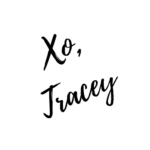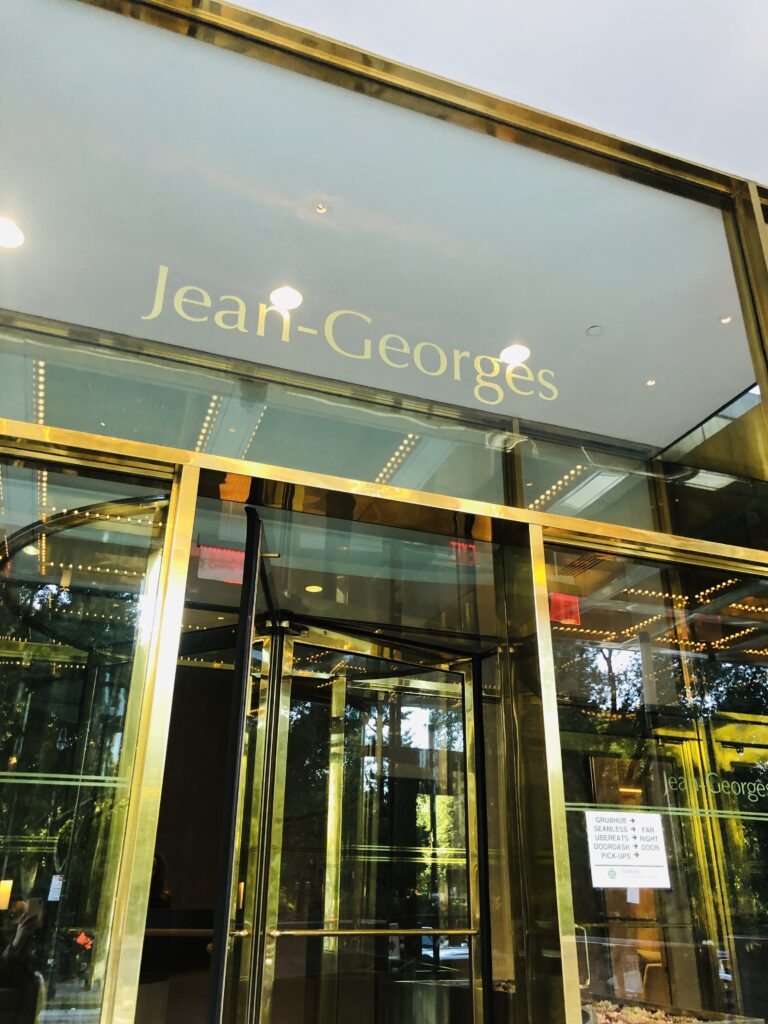 Celebrating a special occasion? Try one of these swoon-worthy NYC restaurants for celebrations.
Jean-Georges
Chef John-Georges Vongerichten's eponymous and original restaurant is one of his best. Located in Columbus Circle, Jean-Georges is an experience to remember, from the tasting menu (there's a vegetarian option) to the impeccable service. The food is infused with flavors and techniques that are French, Asian and American. Some items have been on the menu for years, such as the tuna, while others are newly-crafted with produce from local farmer's markets. All in all, an experience to enjoy.
Jean-Georges, 1 Central Park West, Manhattan
The River Café
Tucked away in a charming area under the Brooklyn Bridge, with views of lower Manhattan, The River Café has long, storied history: it opened in 1977 when the area was grungy and neglected. Now it's anything but neglected, and the restaurant has spawned many a well-known chef. Your dining experience includes more than views; it features carefully-crafted cocktails, a stellar wine list, and a tasting menu created by Chef Brad Steelman. I am still wondering how he made a side dish, bok choy, something I am still thinking about. Try to reserve pre-sunset so you and your dining companion can look at the stunning views while dining on oysters, caviar, strip steak, Black Sea bass and other delicious options.
The River Café, One Water Street, Brooklyn
Tavern on the Green
What began in 1870 as a house for the sheep that roamed Central Park (the sheep were later banished to Brooklyn's Prospect Park), is now one of Manhattan's most iconic restaurants. It's one of those "must go once in your life" places simply because of its location and charms. It was closed for several years but once new owners took over in 2014, Tavern on the Green once again became a place to go to celebrate.
Tavern on the Green, 67th Street & Central Park West
One if by Land, Two if by Sea
Long known as one of the most romantic restaurants in the city—and possibly the world—One if by Land, Two if by Sea is definitely a date/anniversary place to go. Many couples even choose this restaurant for their weddings, that's how beloved it is. One if by Land, Two if by Sea, named after a line in a poem by Henry Wadsworth Longfellow, is housed in a carriage house owned by then Attorney General Aaron Burr, from the 1790s. History aside, the food—classic and creative—and atmosphere is indeed a swoon-worthy experience.
One if by Land, Two if by Sea, 17 Barrow St, in NY's West Village
Per Se
Chef Thomas Keller's luxurious dining experience has been awarded three Michelin stars for many years. Chef Keller, chef/owner of widely-acclaimed for The French Laundry in California, opened Per Se back in 2004, creating a dining experience for high rollers and food lovers alike. The nine course tasting menu never repeats a single ingredient. The wine list has won awards. The French/New American food has been fawned over. Per Se is an exceptional experience.
Per Se, 10 Columbus Circle at 60th Street
Atomix
For an intimate celebration, a birthday party for two or an anniversary, for example, book a seat at The Chef's Counter at Atomix. This serene restaurant's accolades are many, from three stars in the New York Times to two Michelin stars to rated #33 of the world's best restaurants, so this is definitely a haven for food lovers, especially if you want to dine on a tasting menu of innovative Korean cuisine. The husband-and-wife-team also own nearby Atoboy.
Masa
Sleek and elegant Masa is one of the best places in the world to dine on Japanese cuisine—and possibly one of the most expensive. Helmed by Chef Masayoshi Takayama, who apprenticed with a sushi master in Tokyo, Masa is located in Columbus Circle. The details at Masa, from the wood used to the ingredients are astounding. There are only 26 seats so be sure to book well in advance for this truly special dining experience.
Masa, 10 Columbus Circle, Manhattan
Le Bernardin
Recently voted one of the world's best 50 restaurants, renowned French seafood restaurant Le Bernardin, which holds many other accolades as well, is a temple of exquisitely-prepared from French chef Eric Ripert. The menu is categorized in a unique manner: Almost Raw, Barely Touched and  Lightly Cooked. What started in Paris, then moved to New York City in the eighties, Le Bernardin has been popular for decades now. And it hasn't lost its allure thanks to the sublime food, the award-winning wine list from master sommelier Aldo Sohm, and the impeccable service—a winning combination for a special occasion.
Le Bernardin, 153 West 51st St, Manhattan
Restaurant Daniel
No list of top NYC restaurants would be complete without mentioning French chef Daniel Boulud's namesake—and very refined—Restaurant Daniel. This is an elegant, upper east side dining experience and jackets for men are required. Choose from a 4- or 7-course dinner of European cuisine along with, of course, an incredible wine list and formal service. Restaurant Daniel epitomizes the meaning of "fine dining."
Restaurant Daniel, 60 East 65th St (between Madison and Park Avenues), Manhattan
The Modern
Housed in the Museum of Modern Art, The Modern offers three dining experiences: The Bar Room, for cocktails, wine and a la carte items, The Kitchen Table, where parties of up to four can have a front-row seat to the kitchen, and The Modern, which naturally, serves modern food, in a setting that overlooks the museum's sculpture garden. Enjoy Chef Thomas Allan's seasonal tasting menus featuring Allan's refined yet playful food.
The Modern, 9 West 53rd St (between