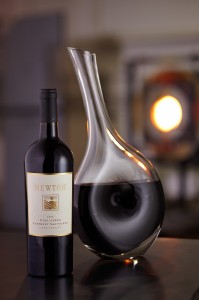 Look at this gorgeous wine decanter. Form and function meet in its sleek lines, its round contours.
John Pomp, a prominent glass-blowing artist (who's been commissioned by Tiffany & Co., Donna Karan, et al) has partnered with Newton Vineyard, the American trailblazer of unfiltered wines, to create The Touch to celebrate the 40th anniversary of Earth Day. The Touch has been crafted with 30% recycled glass and each of the 100 numbered and signed pieces is mouth-blown and hand-polished.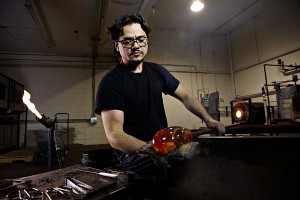 It's true that this limited edition eco-chic decanter is a splurge at $500, but consider it a work of functional art you'll have for years to come. And what better way to decant one of your favorite bottles of wine.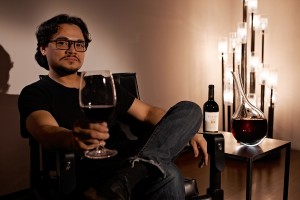 The Touch is available at Newton Vineyard (a sustainable vineyard in Napa Valley) and also at:
Gallery R Pure/3 East 19th St/646-572-3869