Enjoy this guest post by Amy Thomas, author of the recently-published book: Paris, My Sweet: A Year in the City of Light (and Dark Chocolate).
Trying to pick the best sweets in New York City no easy task. For me, it depends on so many things such as the neighborhood I'm in, the time of day, the season, my mood, and if I'm wearing an elastic waistband. But, it's a fun and important exercise to conduct every few months as there are constantly new introductions around town. As of late, here are my Top 10 sweets (in no particular order).—Amy Thomas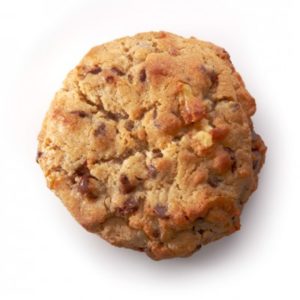 1. Levain's six-ounce uber decadent chocolate chip walnut cookie. I love the savory-sweet balance and the middle that is almost raw cookie dough. Perfection.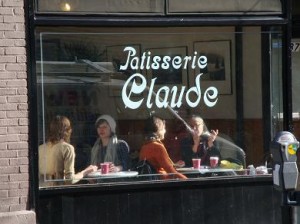 2. Pain au chocolat from Patisserie Claude. Early morning, when they're still warm and melty is best. In fact, it's heaven. (Other great croissants are City Bakery's pretzel croissant and Café Margot's almond croissant.)
3. The chocolate bread pudding from Dessert Truck. I am a sucker for bread pudding and this version is warm and spongy with a beautiful molten middle that's topped with crème anglaise.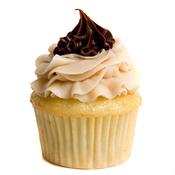 4. Cupcakes from The Spot. Inventive flavors like berry chocolate, mocha caramel with Malden sea salt, vanilla yuzu lemon, and vanilla caramel Viennese coffee, were created by one of my favorite pastry chefs, Pichet Ong. They're not to be missed.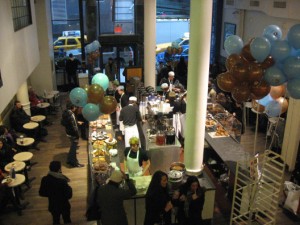 5. City Bakery's peanut butter cookies. Wee scoops of peanut butter batter, baked to moist, savory perfection. They pack a punch.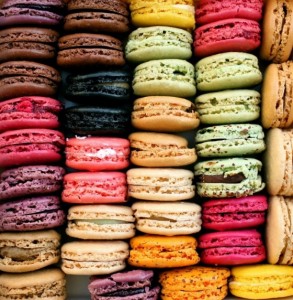 6 Macarons from Bosie Tea Parlor. The pastry chef, Damien Herggott, worked at Pierre Hermé for four years and with every bite of one of his delicate, double-decker treats, you know it's the real deal.

7. The crème brulée truffle at Kee's Chocolates. Kee makes all kinds of wonderful bonbons, but this one is exceptionally decadent. It has a thin, crisp shell that hides an interior of soft, sweet and creamy crème brulée. Dessert in a bite.
8. The chocolate blackout cake doughnut from Doughnut Plant. Yes, it's as dense and naughty as its name implies.
9 Tarte Tatin at Buvette. This lovely French-Italian bar in the West Village does everything right, and the tarte tatin, a French classic, is no exception. The contrast of the sweet caramely apples and refined crème anglaise is pitch-perfect.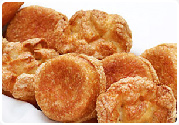 10 Dominique's Kouign Amanns (DKAs) from the Dominique Ansel bakery in Soho. These are the most buttery French pastries you could ever imagine, made chewy and sweet from caramelized sugar. Definitely not for the faint at heart.
Learn more about Amy Thomas's sweet tooth (and the fun she had living in Paris) in my Q&A on The Gourmet Food Blog at Dean & Deluca or visit her site, Sweet Freak.