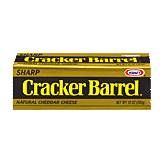 My husband came home with Cracker Barrel Cheese again. He eats soup and things like baked beans from a can. He loves potato chips. He used to drink Chock Full o'Nuts coffee.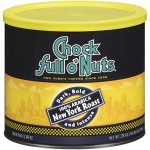 Shudder. Shudder.
Food is a big part of my world. I venture around NYC looking for the best coffee. I love things like organic single-sourced chocolate and other handmade chocolates. I buy cheese from Saxelby Cheesemonger, not at a supermarket. Take me to a Greenmarket in the spring, summer or fall and I'm all yours. Spice shops turn me on. Oysters are like candy to me (hubby has never eaten one). I'd spend my last paycheck on dinner at Le Bernardin, not on the cable bill. When I travel I arrive armed with a list of food places to check out.
I love food, real food and I love it for the experience it brings.
So what do you do when a loved one has different food preferences? Can it make or break the relationship?
It's a topic I've been milling around in my mind, not that I would leave my husband for his "taste" in food. But at times I question if something is awry if I'm in the kitchen making bouillabaisse and he's reaching for Progresso.
And then I came across something that Dana Cowin, editor-in-chief of Food & Wine, said on BigThink.com:
I think that there actually should be a dating service for foodies, where you identify the type of food you like and then you can find your match. And I believe that that would be a better predictor for a happy life and marriage than almost anything else. So, for example, if you want to eat, you know, innards from Uzbekistan, and so does somebody else, that says so much about you. It means you're adventurous, it means you want to travel…
Now, I do also think that it's very hard for someone who really loves food to be married to somebody who really doesn't care. I mean, there is nothing worse than sitting at the table and saying, "Oh my God, that was the most amazing pasta sauce I have ever had! Wasn't that great?" And they're like, "Yeah, whatever." It's just a conversation stopper. If you, you know, kind of embrace this love of food, it's also just embracing a love of life. And that's why it's great for relationships.
If I'd read this before I met him I would have agreed 100%. Now, I'm not so sure. In the best of all possible worlds, yes, I'd love someone with similar food taste as mine, but every relationship has its differences. For now I will dine out (with friends) and enjoy the food I love, while he's home crunching chips.
Oh wait, as I write this I hear him chopping fresh fennel…there's hope! (And recently I was able to turn him onto great coffee.)
So what do you think…can diametrically-opposed food taste predict a relationship?
I'd love to hear your stories. Tell me below or on Facebook.