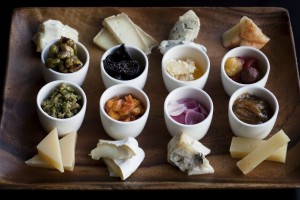 I haven't been to the original A Voce, but the one that opened in September is a superb addition to what's known as the super high-end food court (Bouchon Bakery, Masa, et al) at The Shops at Columbus Circle.
If you're not ready for the kind of splurge you can have at A Voce (you should see the wine list!), you can certainly enjoy yourself all the same with a glass of wine and some charcuterie, cheese or other nibbles, all of which were items I wish I had on permanent rotation in my refrigerator.
Read more about A Voce in my review on Paper Magazine.