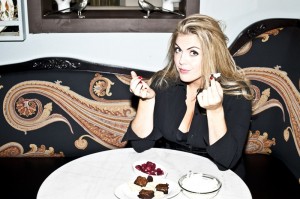 I love watching cooking shows while I write and blog, so I'm glad there's a new show for me to watch: Dessert First with Anne Thornton, which appears on Food Network on Sundays at noon. Thornton worked for a time at Hotel Griffou where the sticky buns were the best part of the brunch. I'm certain the desserts she's going to teach her audience, like salted caramel banana pudding, to make will be just as tempting.
Find out about this talented pastry chef in my Q & A with her in Hauteliving.com
Tune in to Dessert First with Anne Thornton on Food Network every Sunday at 12 pm ET/PT & 11am CT to learn how to bake.