What ingredients do you always keep stocked in your kitchen?
For me, the standbys remain the same: olive oil, butter, stock, garlic, onions and wine. And of course lots of herbs and spices. Then, when I come home with fresh produce I can make some easily.
But what else to keep on hand? Items to make dinner a bit more interesting?
I've found that having these 8 items stocked lends itself to super easy dinners night after night. AlthoughI love planning, there are times those plans go down the drain and I whip up something quickly, which is actually how I like to roll sometimes.
When I am pressured to create something to eat with what's in the refrigerator (without running to the store) that's often when I create the best meals.
So, here is a list to keep your imagination sparked. It 's a list that evolves. But if you keep these things stocked (along with the ones I mention above), when you stare into the refrigerator at the produce lingering there, and wonder what's for dinner, you'll be able to make something quickly.
I stock up on these at a store I love here in NYC: Hong Kong Supermarket in Chinatown. It's an easy way to make a unique ravioli/wonton with ingredients you have on hand. In a small bowl I've mixed together chopped up spinach (or kale), Parmesan, pine nuts and salt and pepper—and voila—a filling for the wonton wrappers. Boil or pan sauté them, then you can add them to some miso broth (see below) along with chopped vegetables—and you have an easy meal. Or fill them with ricotta and chopped mint and top with a fresh tomato sauce.
The possibilities are many.
What's the difference between Tamari and soy sauce? Well they are both made with fermented soy beans, but Tamari is the more elegant choice; it's richer, darker and deeper. PLus it has less sodium than its counter part.  I add Tamari to salad dressings and sauces. I splash some on steamed sweet potatoes and sautéed spinach. I add a dash to soup. It's an ingredient I love and always keep stocked.
These Japanese bread crumbs come in handy when I want an easy fish dish with crunch (without resorting to frying). Spread some mustard on a piece of salmon, top with Panko and bake for about 15 minutes, or less if you prefer it more rare. You can do the same with tuna. Or add to baked vegetables for added texture. Once you try Panko you may never use ordinary breadcrumbs again.
This is one of my favorite staples of all time, and one that I experiment with often. I add it to salad dressings and to sauces, to rubs and broths. Making miso broth is a way to make a lightning fast soup by just adding it to your favorite broth along with some vegetables, and perhaps whatever you've made with the wonton wrappers. I've also made a paste with miso, pistachios and mustard and rubbed it on fish. Packed with flavor—and super easy!
Ah, mustard, it's not just a condiment for sandwiches. I use it in sauces, marinades and salad dressings. For this reason I keep quite a few different types stocked, including deli style, spicy and mustard containing either beer or wine. Adding mustard to a dish adds a perfect pungency that you'll just love.
Another condiment that I add to a wide variety of sauces and marinades. It adds just the right sweetness to balance out acidity or saltiness. I make a Tupelo honey roasted chicken with this honey—it's a superb weeknight dinner.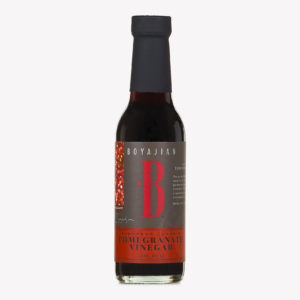 Balsamic and other types of vinegar
Supermarket brands work just fine, but you can have fun buying a nice bottle of vinegar if you visit a specialty store like Di Palo's, which is in NYC's Little Italy. Buy Balsamic, red wine, white wine, muscat and other vinegars—and add to salads, vegetables, and to sauces for salmon and chicken. Muscat Champagne vinegar is one of my favorites.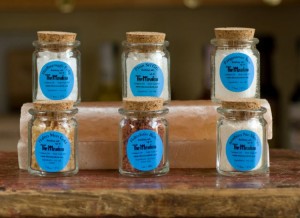 Salt, and lots of different kinds
One of my favorites stores in NYC is The Meadow, which stocks large variety of salt (okay, and chocolate, too, so it's well worth a visit). Experimenting with different salts (Fleur de del, smoked flake sea salt, Amethyst bamboo, coarse Hawaiian Alaea salt, to name a few) makes cooking and eating a truly fun experience. And if you visit The Meadow when you're in NYC, the friendly staff is a wealth of knowledge, so ask them any questions you have about this tasty mineral.
What do you like to keep stocked for impromptu dinners? Let me know in the comments below.