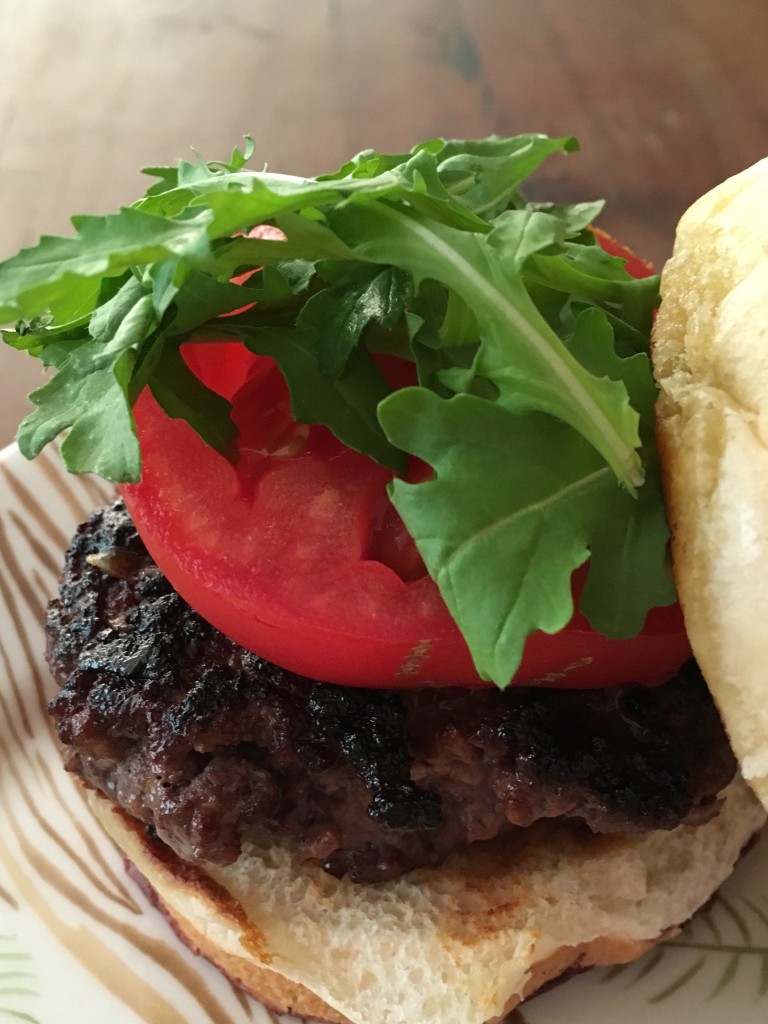 A burger infused with red wine? Oh yes.
If you're looking for something a bit different to make over Labor Day weekend (and really don't want to resort to the hamburger patties and hot dogs from the supermarket), try these boozy sliders infused with a super easy-to-make reduction of Jam Jar Sweet Shiraz.
Jam Jar Shiraz is described as:
A more fun style than your typical Shiraz, this fresh, fruity, semi-sweet wine displays aromas and flavors of ripe, juicy berries with dark chocolate undertones. The perfect balance between sweetness and acidity makes for a refreshing approachability. It is versatile food wine, best served lightly chilled.
A luscious wine, a ripe tomato, sharp cheddar, peppery arugula…seriously, you're going to love these boozy sliders. If you have kids around, be sure to have some additional lean ground beef to make them sliders without the booze. : ) That's what I did when I made these for me and my daughter.
And what to drink along with the boozy sliders? You could buy an extra bottle of Jam Jar, which makes perfect sense. Or try Raspberry Margarita or Templeton Rye Whiskey Lemonade.
In a medium sauce pan over medium-high heat, add wine and brown sugar to make a glaze. Cook until reduced, about 25 minutes, stirring occasionally. Once it's done, remove from heat and let cool. In a large bowl, mix beef, salt, pepper and a quarter of the red wine reduction. Form 4 slider-size burger patties. Cut buns in half, drizzle with olive oil and grill buns. (I used a grill pan on the stove.) Grill the sliders to desired doneness on medium high heat, or cook in a pan with olive oil or butter. Transfer burgers to the buns. Drizzle the wine reduction over the burgers, then top with bacon (if using), cheese, tomato and arugula.