An Insider's Look at the Petrossian Caviar Warehouse
I was told the location was private. No signage. No clues. Nothing to lead me where I was supposed to be. And that's exactly what I discovered as I walked up and down the street on a hot and humid spring day looking for the highly-covert Petrossian caviar warehouse.
Petrossian, if you don't know, is a French purveyor of caviar and other delicacies from the sea. Their opulent restaurant on West 58th St is renowned for its high-end French food. It's the place to go if you're craving caviar. If you prefer to buy caviar to enjoy at home, there is a shop, the Petrossian New York Boutique and Café (link in last paragraph), where breakfast, lunch, or brunch on the weekends is served.
After circling for a few minutes, I finally found my way, the address barely visible on a nondescript brown door. But the secrets ensued. A man in a white coat took me to a group convening for a meeting on the other side of the building, but that wasn't where I was supposed to be. "Oh, upstairs!" he declared, realizing I was part of another group: the secret tasting.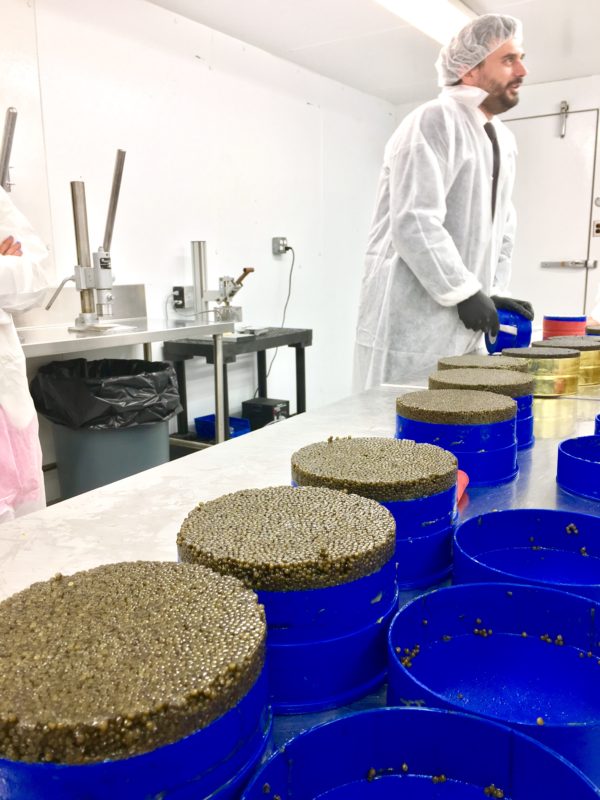 We were taken to a cold room but before entering, we had to don white coats and covering for our shoes and hair. There on the stainless steel table sat nine tins of caviar, which Alexandre Petrossian, the owner and grandson of the founder, would soon unveil. "This is the first time the Petrossian family is even talking about this," says Marco Larsen of PUBLIC.
We were given a Petrossian caviar grading sheet as well as a caviar palate chart. Alex began removing the rubber bands holding together the tins. Then he tapped each tin. "There can't be any pockets of air, otherwise the maturation process has to be adjusted time-wise."
Alex explained his process for evaluating the caviar when one his co-workers interjected, "He's being modest. Alex is one of only a few people qualified for this process."
When I asked Alex if he rates all of the tins, he said about 60% of the time. There is another guy, Louis. "He's worked with us for over 35 years and knows the process well."
This process is done for a variety of reasons but one is to create a profile for chefs who buy caviar from Petrossian. Chefs tend to gravitate toward certain flavor profiles, thus when a batch of caviar arrives, it's evaluated and meticulous notes are taken.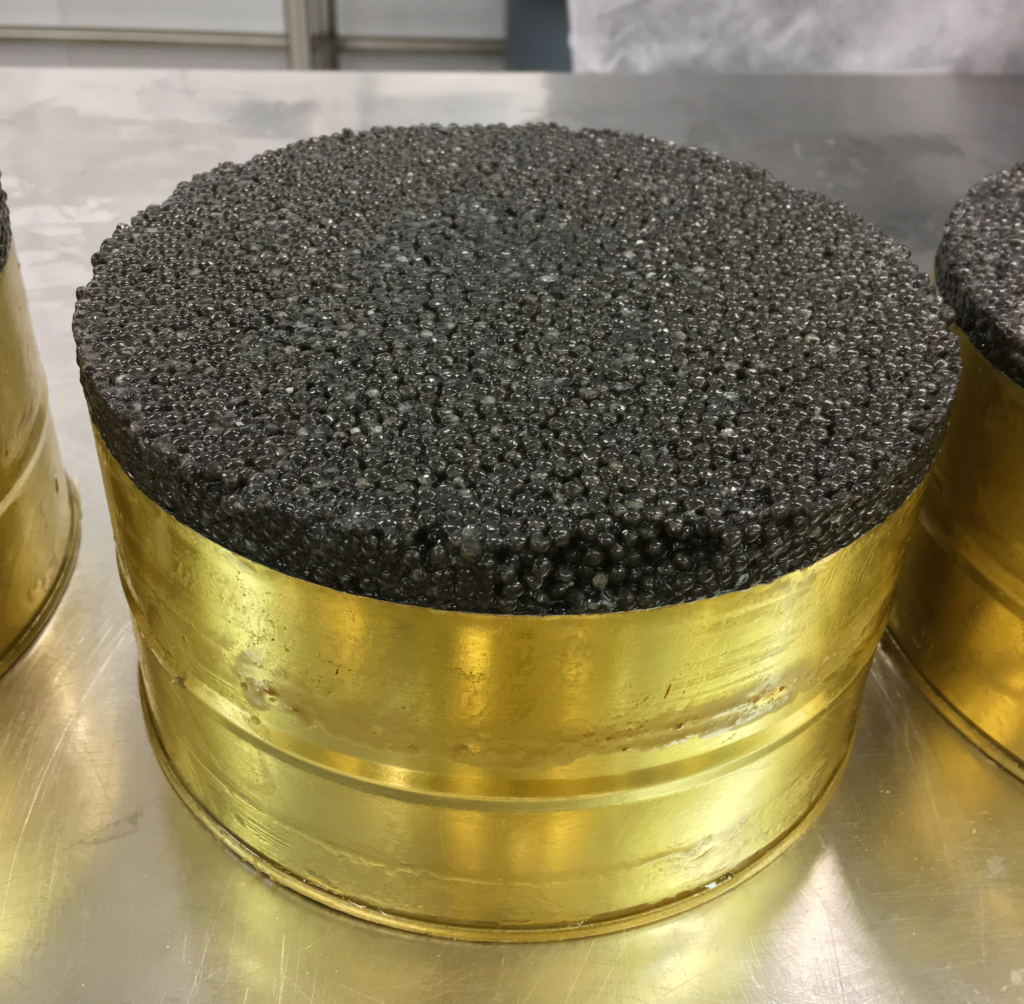 When a caviar taster opens up a tin of caviar (each holds a kilo worth anywhere from $6,000-10,000!) to grade, this is what is considered: the look of the caviar, touch and hearing, scent/aftertaste, sensation, taste/aftertaste. We tasted caviar from nine tins and each had its own distinct flavor, color, texture and other nuances that differed from caviar to caviar.
It was fascinating to learn about grading caviar but my favorite part was of course tasting it. My favorite: Osetra. It was nutty and milky with no after taste.
If you are craving caviar—it's okay to splurge once in a while—you can order from Petrossian or go to the Petrossian New York Boutique. I recommend eating it straight out of the tin (yes, yes!), or invite your favorite friends over and serve it with a smoked salmon brunch. You could also top it onto pan fried fish.