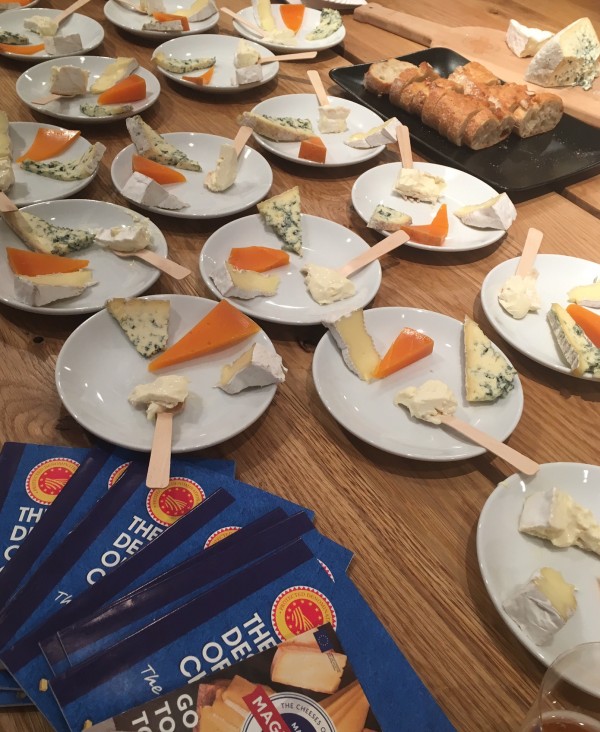 I recently attended a beer and cheese tasting and I thought, what a great idea for a get-together with friends. Pairing cheese & beer might sound unusual, since wine is the drink most often served with cheese. But one taste of these combinations just might change your mind.
Each pairing worked incredibly well, so I am going to share what we ate and drank and you can follow suit.
Pairing Cheese & Beer
Pairings created by Beer Expert John Hall
Brie with a Belgian Style Pale Ale such as Alesmith Lil' Devil
Buttery and earthy brie will take on new dimensions with the honey and spice notes from the beer.
Brillat Savarin with a Sour Ale such as Lagunitas Aunt Sally
Rich and creamy meets tart and light in this pairing.
Mimolette with a Barleywine such as Weyerbacher Blithering Idiot
Malt and stone fruit flavors of the beer pair well with the fruity and nutty flavors of the cheese.
Bleu D'Auvergne with an Imperial Stout such as Hoppin' Frog Barrel Aged B.O.R.I.S.
Assertive and tangy bleu meets its match with the oak, vanilla, bourbon coffee flavors of the beer.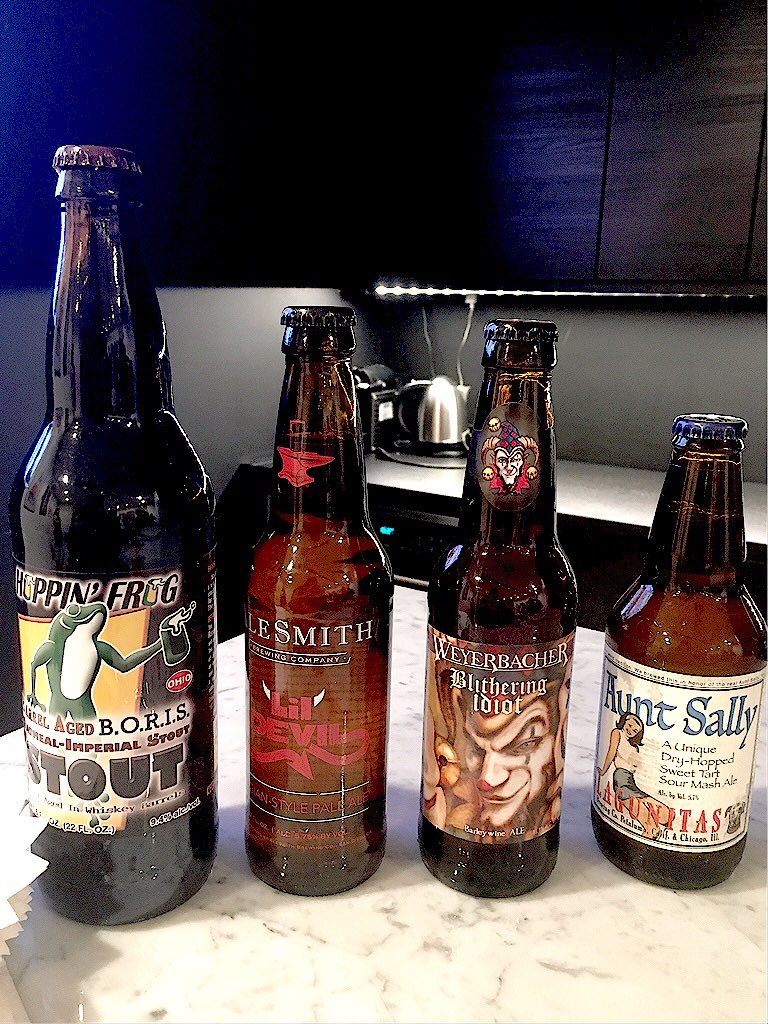 Next time you're having friends over, try a cheese & beer tasting instead of the usual wine. And, I highly recommend heading to The French Cheese Board in SoHo. You will love the airy art-gallery-like space and exquisite selection of French cheese.
The French Cheese Board is located at 41 Spring Street between Mulberry & Mott.