For a special occasion, make this chocolate cake drizzled with Mandarin orange icing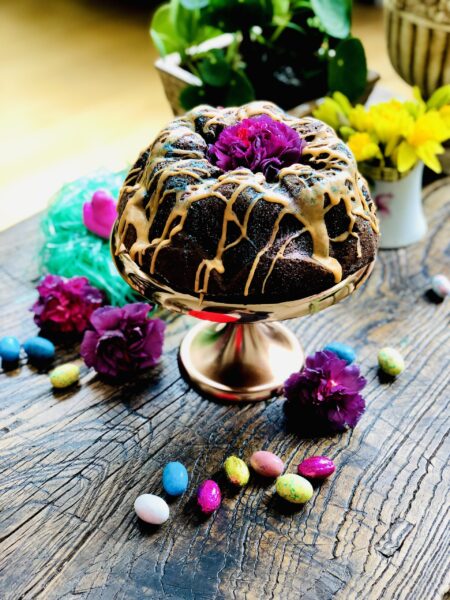 Bundt cake, when decorated, can be a welcome addition to the dessert table at any holiday gathering, such as Easter, when you can decorate the cake with candy, edible glitter, and spring flowers to make it festive. When baking a chocolate dessert like this Earl Grey Chocolate Bundt Cake, I always use Scharffen Berger Natural Unsweetened Cocoa Powder. Earl Grey Tea adds some delicate nuances to the chocolate, but if you want to skip the tea, simply add water instead (or better yet, try another tea!). For the cake mold, there are so many pretty ones: for this, I used a Tulip Bundt Silicone Baking Mold from NYC Cake Baking Supply Store.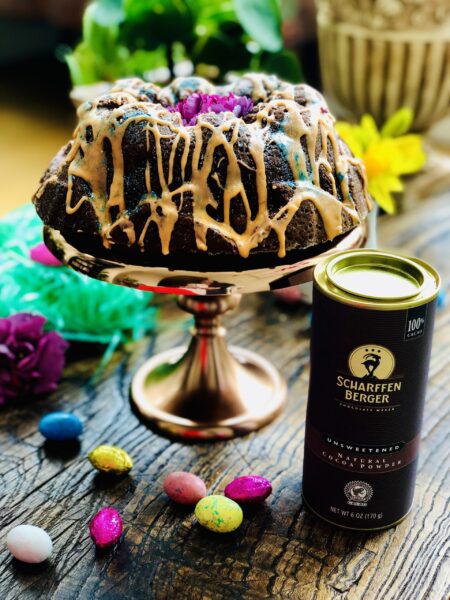 Earl Grey Bundt Cake
Ingredients
1 cup plus 2 teaspoons of Earl Grey tea
2 sticks of butter
1/3 cup of Scharffen Berger Natural Unsweetened Cocoa Powder
1 teaspoon of salt
1/3 cup of mascarpone (you could also use sour cream or a thick yogurt like Fage)
2 teaspoons of vanilla
2 cups of flour
1 1/2 cups of sugar
1 teaspoon of baking soda
2 eggs (room temperature)
1 cup of confectionary sugar
juice of 1/2 Mandarin orange (about 1-2 tablespoons)
2 teaspoons of Earl Grey tea
Make the Cake
First, make the Earl Grey Tea then add 1 cup of it to a pan over low heat with the butter, cocoa powder, and salt. Stir until the butter is melted and the ingredients are combined. Remove from heat and let it cool. Once it's cool, preheat your oven to 350 degrees Fahrenheit. In a stand mixer (you could also use a hand mixer), combine the flour, sugar and baking soda. Blend until just combined. Add the chocolate mixture, a little bit at a time, then add mascarpone and vanilla, continuing to blend. Then finally add the eggs and blend until combined. Add the batter to a bundt pan. Bake for around 45-50 minutes, inserting a skewer to test if it's done.
Let it cool in the pan for at least 45 minutes. Remove and let it sit for another 45 minutes or more until cool. Mix together the confectionary sugar, orange juice and tea until combined then drizzle over the cake. You may add more sugar or tea if needed. Decorate the cake as you wish: some ideas include flowers, edible glitter, and candy.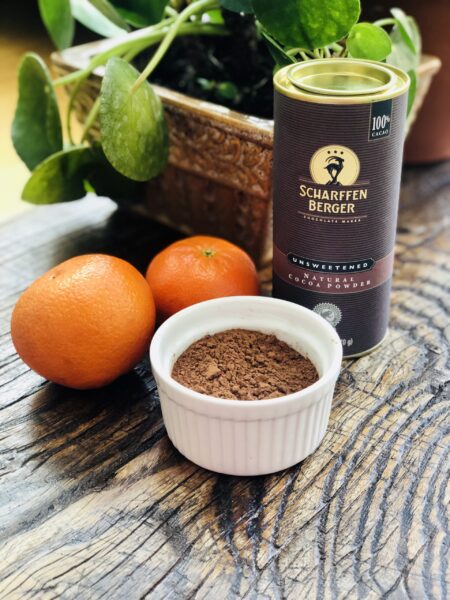 I hope you enjoy this Earl Grey Chocolate Bundt Cake!