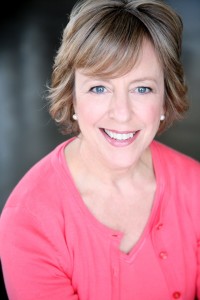 Sue Ann Gleason, founder of Conscious Bites Nutrition, is a Washington, D.C.-based culinary nutritionist, dynamic eating psychology coach, speaker, and writer. Sue Ann's recipes, radiant life tips and reflections embody her concept of "Dancing with Delicious." Her mission is to show people that a radiantly healthy lifestyle can be easy to achieve and also delicious. Here, Washington, D.C.-based Sue Ann, who visits NYC often, shares her favorite restaurants, food + dishes.—Tracey Ceurvels
Tracey Ceurvels: Where do you like to dine out in NYC?
Sue Ann Gleason: Teodora Restaurant on East 57th: The ambiance in this restaurant takes me right back to my grandmother's kitchen. We enjoy the upstairs tables by the windows.
Blue Ribbon Sushi, at Columbus Circle, is one of my favorites.
Pure Food & Wine: This is my favorite lunch spot. I'm in love with their salads. I'll happily leave my husband at a local diner and travel clear across the City to enjoy a quiet lunch by myself in this restaurant.
Craft, especially in June!
Candle 79: The food is beautiful but I'd go there just for the beverage menu!
Gramercy Tavern on a Sunday afternoon
Tracey: What's your favorite chocolate store?
Sue Ann: The Chocolate Library on Saint Mark's Place in the East Village. See my Beer and Chocolate blog post for a glimpse into this little chocolate heaven. (http://www.chocolateforbreakfast.com/beer-chocolate)
Tracey: What's the best dessert you've had in NYC
Sue Ann: The mint chocolate sundae at Pure Food and Wine. I dream about that sundae. 😉
Tracey: What are some of your favorite dishes around the city?
Sue Ann: There is a fabulous Insalata Di Carciofini at Teodora. It's the most interesting salad I've ever eaten: thinly shaved baby artichokes tossed in a lemon dressing topped with slivers of a sharp and tangy pecorino romano cheese.
I love the Yasai Shoga vegetable soup with fresh ginger at Blue Ribbon Sushi, Columbus Circle. The broth is smoky, the vegetables are crunchy, and the fresh ginger adds both a beautiful texture and flavor to this very yummy soup. I also enjoy the Season Salad with cranberry, pear, cucumber, and mizuna poppyseed dressing.
I adore the Spicy Sesame Salad at Pure Food and Wine: shredded cabbage, beets, jicama, daikon, cashew, black sesame seeds, and wasabi aioli.
I'm crazy about the Hen of the Woods Roasted Mushrooms at Craft. And my husband will travel all the way to New York City for their soft shell crabs when they are in season and it's important to note here, he in NOT a foodie! 😉
And you haven't lived until you've tried the Live Young Coconut & Mango Ceviche at Candle 79: avocado, cucumbers, and wild mushrooms, doused in a lively lime-cayenne vinaigrette.
Tracey: Where do you like to eat brunch?
Sue Ann: We love Westville on Avenue A. My husband can order eggs and bacon and I can order their crunchy sweet potato fries and sautéed greens in lemon, wine, and garlic.
Tracey: What are some of your favorite date places
Sue Ann: My husband and I always like to wind down our trips to NYC at Gramercy Tavern on a Sunday afternoon sipping wine and munching on something from the tavern menu. He loves the pulled pork sandwich. I usually order whatever the waiter recommends and leave room for anything chocolate.
Tracey: What are your favorite food stores?
Sue Ann: Westerly Natural Market for interesting nuts, seeds, raw food treats and freshly pressed green juice.
Kalustyans for exotic spices.
One Lucky Duck for decadent raw food treats and raw chocolate desserts. The moon pie is to live for!
Chelsea Market (Oliviers & Co., Jacques Torres Chocolate and The Filling Station)
Tracey: What goodies from NYC do you like to take back home?
Sue Ann: More goodies than my husband cares to pack! First and foremost: exquisite chocolate. I look for single source, small batch, bean to bar, fair trade, local chocolatiers, or chocolatiers who have been around forever and have a story to tell.
I always come away from Westerly's with new and interesting chocolates, nuts, and raw food treats. That's where I load up on "cheesy" kale chips, chia seeds, gogi berries, wolf berries, bee pollen—all the crazy things I'd have to order online from home.
Tracey: Do you follow a raw food diet?
Sue Ann: I am a raw food enthusiast but I like to call myself "reasonably" raw because I don't want to rule out any food that might strike my fancy at a given moment. My tastes evolve from season to season, month to month, year to year. I consume lots of raw fruits and vegetables, nuts and seeds, green smoothies and freshly pressed juices throughout the day. My evening meal varies but I eat very little, if any, gluten or dairy.
Tracey: What are some of your standby dishes you like to cook at home on a regular night?
Sue Ann: There is always a new and interesting salad on the table. I call it my kitchen sink salad because it boasts whatever I have in the fridge or on my counter. Tonight it was romaine lettuce, pea shoots, mango, strawberries, sliced almonds, avocado, and a sprinkle of sprouted pumpkin and sunflower seeds.
I also enjoy making a quick frittata with Swiss chard or spinach, red peppers, onions and tomatoes. It's quick and colorful and it reminds me of my grandmother's kitchen. I love to prepare a lightly steamed vegetable medley with a splash of interesting vinegar (new find) and a twirl of lemon infused avocado oil. I also make a killer Moroccan quinoa recipe with sweet potatoes, kale and currants.
Tracey: What's in your refrigerator right now?
Sue Ann: My refrigerator is bursting at the seams with greens: kale (curly and lacinato), collard greens, pea shoots, Swiss chard, romaine, bok choy, sorrel and spinach. Plus, lots of fresh fruit, avocados and about fourteen bottles of homemade kombucha. My husband calls me the green machine. 😉
Sue Ann's entertaining, fact-filled articles on nutrition, healthful living, the psychology of eating, and the blissful benefits of chocolate have appeared in various publications as well as on her own eco-friendly blog. When not working with private clients, Sue Ann can be found sampling exotic chocolates or building broccoli forests in her mashed potatoes.
Follow Sue Ann on Facebook: Chocolate for Breakfast
And take a peak at an excerpt from her forthcoming book:

Sue Ann Gleason's NYC Hot List
Teodora Restaurant/141 East 57th Street/212-826-7101
Blue Ribbon Sushi/119 Sullivan St + 308 W. 58th St/212-343-0404
Pure Food & Wine + One Lucky Duck/54 Irving Place/212-477-1010
Craft/43 E. 19th St/212-780-0880
Candle 79/154 E 79th St/212-537-7179
Gramercy Tavern/42 E 20th St/212-477-0777
The Chocolate Library/111 St. Mark's Place/ 212-995-5001
Westville/173 Avenue A + 210 W 10th St/212-677-2033
Westerly Natural Market/911 Eighth Ave/212-586-5262
Kalustyans /123 Lexington Ave/212-685-3451
Chelsea Market/75 Ninth Ave/212-243-6005