Welcome to The NYC Kitchen!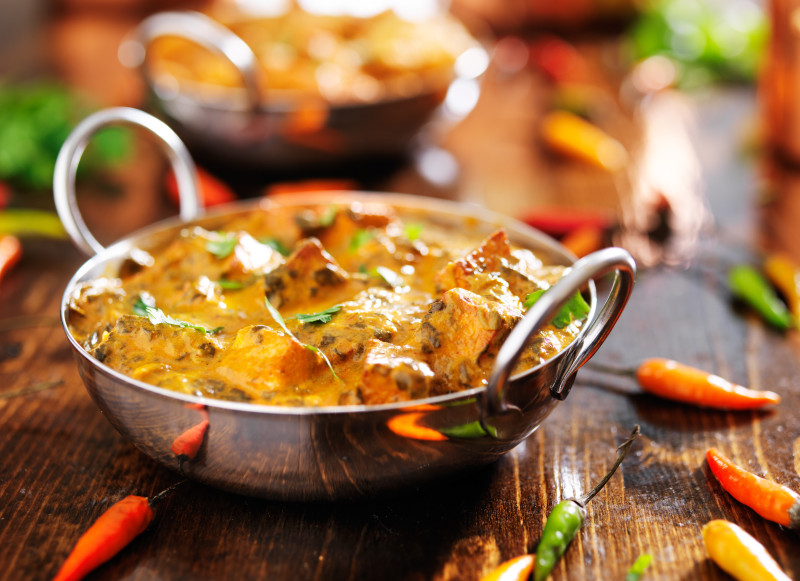 Is dinnertime becoming a tiresome chore?
Yes, dinnertime. It can be a drag. What to make? How long will it take? You wonder if you should just go out to eat again—or order takeout. Maybe you find yourself thinking "
I don't know how to make something I'd actually like to eat"
or
"I miss dining out because of the creative dishes chefs make, but I have no idea how to cook like that."
You're probably tired of the same old dinners you've been making lately…the boring chicken, the go-to pasta with sauce, the kid-friendly food that's making you feel absolutely blah about dinner. You long for more exciting meals, more adventurous flavors.

But I want to teach you that it's worth it to cook.
But, now that you have a family, dining out isn't always the most relaxing option (except perhaps on date night).
You imagined gourmet meals and global dishes you wish you knew how to make. You imagined your kids turning their heads to bland chicken fingers and gobbling up something more appealing.
I believe it's worth it to cook.

I know how it is. The anxiety wells up in you—you want to make dinner a more exciting time with meals they'll request again, with meals that are satisfying and satiate your appetite for adventure.

What if I told you it's easier than you think to infuse dinnertime with exciting flavors—and a side of adventure. Meals that are so tasty and easy to prepare that you'll skip ordering takeout or opening that jar of pasta sauce. You won't need to drag the kids to your favorite restaurants just to have a decent meal.
Imagine:
Being excited to cook and feed your family
Discovering simple techniques to make gourmet meals
Finding ways to liven up dinnertime
Learning how to make French, Vietnamese, Chinese, Thai, Italian and other cuisines…without feeling overwhelmed
Inspiring your kids to taste all kinds of food
When you join The NYC Kitchen community, you'll be inspired to toss those take-out menus and get back to the kitchen.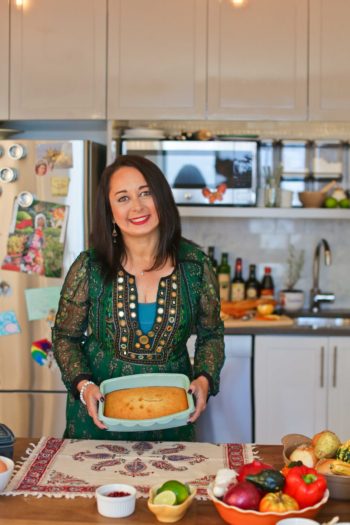 Ever since I was a kid I've had a deep sense of wanderlust. I couldn't wait to get on a plane and see the world—and taste the food of different cultures. My first trip was to Japan where I slurped noodles in Tokyo, dined on shabu shabu on a river in Kyoto, and sipped green tea during a traditional tea ceremony. For travel stories I've written, I've eaten exotic fruits on the Amazon River, truffle dinners in Assisi, Italy, exquisite desserts with afternoon tea in Dublin and London, oysters in Corsica, and fresh seafood on the beach in Belize. I've sipped limoncello in Sardinia and dined at Michelin-starred restaurants in the South of France and Copenhagen.
Then when I had my daughter in 2008, my adventures changed: to navigating being a mother. At times I felt stuck and confused, not knowing when I'd get to satiate my love of adventure. And dinner? I was no longer dining out at all the hot spots, but ordering greasy takeout or worse, eating bland food I'd put together without much thought because there was hardly time to think about what to make for dinner. Soon I realized I could feed my adventurous spirit in a different way, by cooking globally-inspired meals for my family. I started venturing around NYC to all the wonderful food shops here. My daughter and I would pick up seasonal vegetables at the farmer's markets, spices at the Indian store, her favorite cheese at the cheesemonger, fresh pasta at the Italian shop. Along the way I discovered ways to make globally-inspired meals without much effort.
When my daughter begs for me to make her chicken satay again or the agrodolce sauce or to please, please make the cardamom pound cake because it's her favorite dessert ever, then I know I've inspired her to eat beyond the usual chicken nuggets and other kid food. And that's what I hope for you and your family: to be inspired, well-fed, and still have time to feed your own adventurous spirit—in the kitchen and beyond.
You can read my more formal bio here.