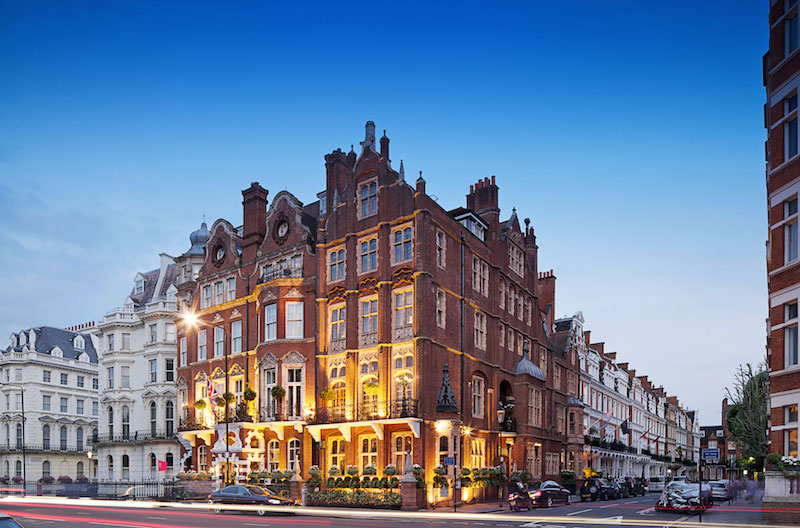 I knew I was in for a special treat as soon as I arrived at The Milestone Hotel in London. As I stepped out of the taxi, the doorman held open the door for me and my daughter all while greeting us as though we were friends from long ago. Entering the hotel's understated yet gorgeous entrance it's the same feeling: a warm welcome, as if you are walking into the posh mansion of an old friend who's been awaiting your arrival. And that warm, welcoming, elegant ease, which radiates throughout The Milestone, is irresistible, making it a perfect spot for a luxurious weekend getaway to London.
Here are some wonderful ways to spend a glorious weekend at The Milestone, which is one of the Leading Hotels of the World.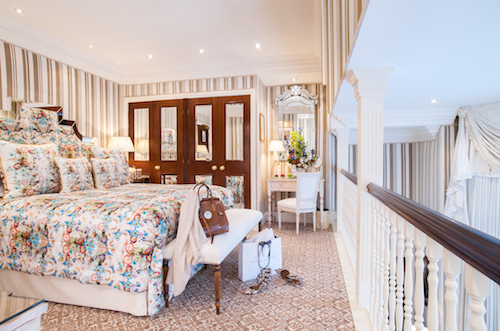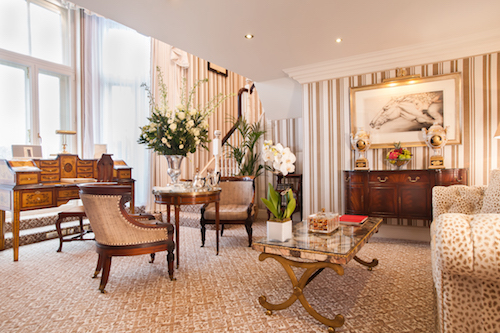 Day One
Check in to one of the Milestone's elegant rooms, perhaps the Kensington Garden Suite (shown above), a lovely duplex that overlooks Kensington Gardens. After your flight or train ride you may want to freshen up with a luxurious bath. Some rooms have stately, standalone bathtubs and all come with plush robes for post-bath comfort. Later, take the lift downstairs for an unforgettable afternoon tea in the resplendent display—3-tiers—of finger sandwiches, cakes, and chocolates arrive. The tea menu is divine; I opted for a smokey tea which paired well with the smoked salmon sandwich. You can also have Champagne.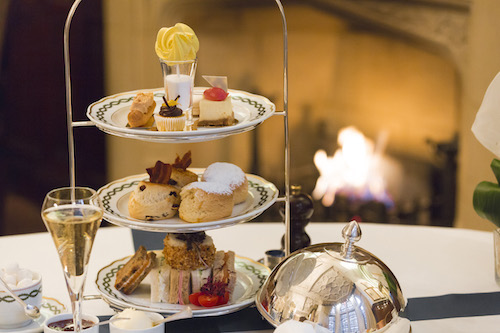 Before dinner, order an Instagram-worthy cocktail, at the Stables Bar. One of the most popular and special drinks is the Old Fashioned. The preparation involves some pomp and circumstance. There's a glass dome. A smoke infuser. A special bottle of aromatic bitters. One wouldn't expect anything less at the Stables Bar, named after its former incarnation. When the Milestone Hotel was a private residence, horses were kept here. Now, the wooden bar, the green rug, the paintings of horses…the old-world environment is befitting for a quintessential old-world cocktail. But this rendition is exceptional because the bartenders make the bitters from scratch with a special selection of botanicals that they soak in rum. And most surprising of all, the Old Fashioned is smoked to order.
Watch the Old Fashioned being made below.
Old Fashioned being made at the Milestone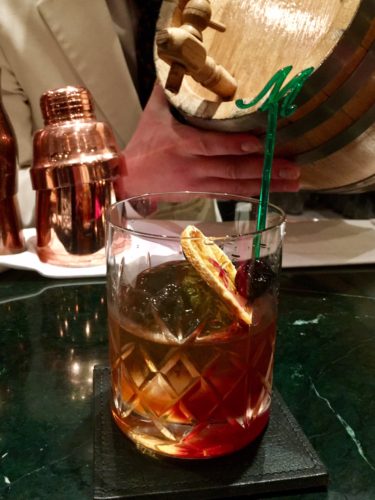 For dinner, head out to the glamorous 5-star restaurant Chiltern Firehouse for re-imagined classic dishes from Michelin-starred chef Nuno Mendes. The menu changes weekly but you might find such dishes as Smoked Burrata with Burnt Fennel and Orange Oil, Grilled Galician Octopus, Roasted Turbot with Seaweed Hollandaise, and Wagyu Striploin with Smoked Mushrooms.
If you like, take in a concert at the Royal Albert Hall, only a five minute walk from The Milestone. In the evening when you return to your room, order your breakfast to arrive in the morning so you can sip coffee while relaxing in your room.
Day Two
After breakfast, head down to the pool and spa for a refreshing swim. With all the hoopla surrounding the latest royal engagement, you may want to stroll through Kensington Gardens, home to Prince William and Duchess Kate and their children as well as Prince Harry. There is an entrance just across the street from the Milestone. You might get a glimpse of the cottage where newly-engaged Prince Harry and Meghan Markle will make their home. No matter the season, it's nice to walk through the palace's gardens to see what's blooming. If you're up for more walking, head over to Portobello Road in Notting Hill for some shopping and sight-seeing. For lunch, take a taxi to the Brown Cow Pub, for seasonal British dishes including their famous scotch eggs or roast. Or order something more innovative like the Truffled Brie on Toast or Wild Bass with Jerusalem artichokes, which you can pair with ale, lager or wine.
After lunch, take a taxi to Harrod's for some quintessential British shopping or to Borough Market to browse the food stalls. For dinner, reserve a table at the Milestone's Cheneston's.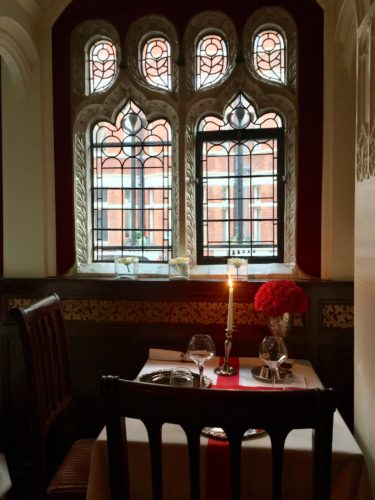 You won't mind staying in for dinner tonight once you sit downstairs in Cheneston's welcoming, cozy old world dining room where you can order from the elegant British offerings, including Duo of Irish and Scottish Smoked Salmon, Confit Wild Duck Leg, Pot Roast Dover Sole, and for dessert, White Chocolate Millefeuille or Pistachio Soufflé. If you fancy a glass or bottle of wine—Cheneston's wine list is extensive and curated by the Head Sommelier. End your evening with a nightcap at the Stables Bar, perhaps for the out-of-this world Carousel Cocktail or the Spiced Cocoa.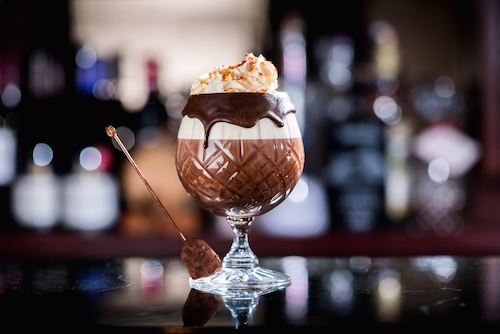 Day Three
If you have time on day 3 after check-out, stroll through Kensington Garden's Flower Walk, then by the Albert Statue and the Diana, Princess of Wales Memorial Fountain. If you have more time before your next flight or train ride, you can visit Buckingham Palace for the changing of the guard at 11am, or enjoy the last moments in your suite, a luxurious home away from home.
Travel Tips
 The Milestone Hotel is ideally located at 1 Kensington Ct, Kensington, London. Check out their special offers.

How to get to London: I recommend taking Norwegian Airlines to Gatwick, then the train to Victoria Station. Check out my review of Norwegian Airlines (coming soon!).