i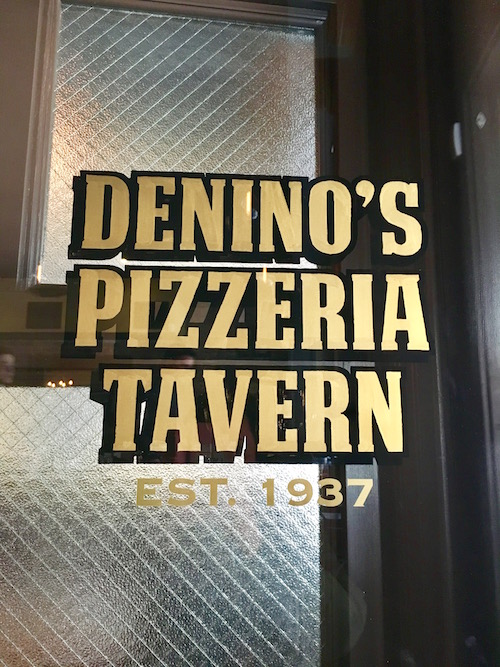 Red sauce, fried calamari, meatballs, prosciutto, and mozzarella….do you ever crave old school Italian food? As much as I love modern cuisine, sometimes I just want to nibble on fried calamari and dip my fork into a bowl of satisfying pasta with bolognese sauce.
If you want to dine out on classic Italian cuisine, then you'll want to check out these old school Italian restaurants where you can satiate your red sauce craving.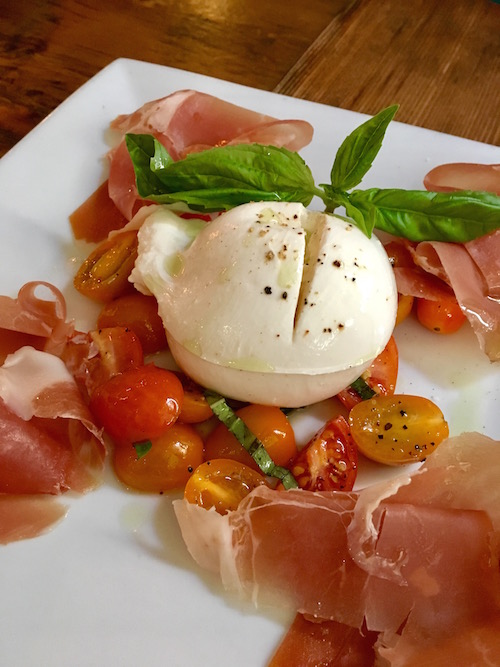 Denino's Pizzeria & Tavern in Greenwich Village is an offshoot of an old school Italian restaurant in Staten Island that was founded in 1937. It has a tavern vibe but the food is all classic, with burrata (above), unbelievable meatballs (below), award-winning pizza, and pasta dishes made by the owner, an Italian-American fireman who often cooks at his firehouse—so you know the food is good and hearty.
For appetizers, go for the eggplant tower, fried calamari, and pasta fagioli soup. For entrées, broccoli rabe ravioli in white wine and garlic olive oil, penne a la vodka, and shrimp parmigiana.
Their pizza is outstanding…order the much-touted clam pizza or if you're really hungry, the garbage pizza that's topped with meatballs, sausage, onions, pepperoni, mushrooms. Desserts are made out of house but are classic renditions of cannoli and cheesecake.
Denino's Pizza & Tavern is located at 93 MacDougal St between Bleecker St and Minetta Ln.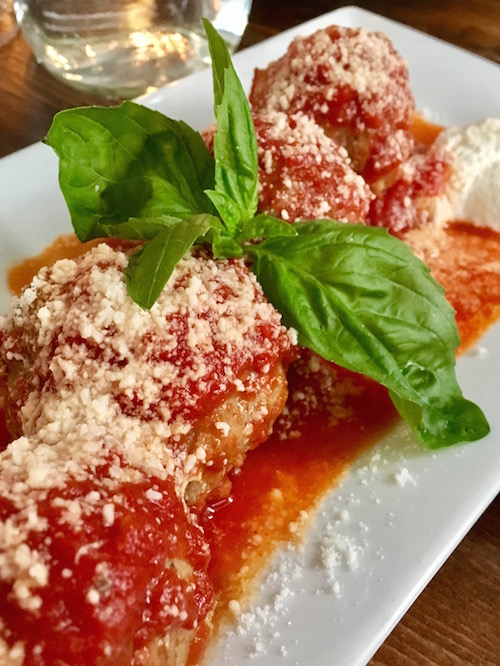 Other Old School Italian Restaurants to Check Out
Gino's Restaurant
This bustling Brooklyn mainstay in Bay Ridge is a fun place to come with friends to share such dishes as fried calamari with marinara sauce, baked clams, seafood salad, penne with escarole, and linguini with clam sauce. And definitely get the tiramisu—it's one of the best I've tasted.
LaPalina
La Palina is quintessential old school (it opened in 1930) with its old-fashioned dining room that feels somewhat like a banquet hall. Some of the waiters have been working here for over 40 years. Before dinner they'll bring over their famous garlic bread which you can enjoy with their homemade sangria. Other things to order: the baked clams, which they've been known to ship to people who love them, the antipasto and the Sunday dinner, a red sauce full of bresoala, meatballs and other goodies.
Garguilos
Established in 1907, Garguilos, located in Coney Island, is still a popular choice for dinner. Appetizers are classic: antipasto, shrimp cocktails, baked clams. There are pasta and rice dishes that vary from popular choices to classic but not as ubiquitous: rigatoni with meat sauce to risotto cacciatore, fusilli carciofi, and spaghettini sorrentina. There are aso grilled meats, including filet mignon and veal chops. For dessert, sip a limoncello as you dig your fork into a slice of homemade cheesecake.
John's of 12th Street
John's of 12th Street has been in business for over 100 years; it opened in 1908 and is still welcoming locals for their famous veal meatballs, prosciutto and melon, roasted peppers & mozzarella, and their wonderful Tuscan ragu with fresh pappardelle. This is one of my favorite old school Italian restaurants—though they're all great in their own ways.
Ferdinando's Focacceria
Located on the edge of Carroll Gardens, once a predominantly Italian neighborhood, this is an authentic Sicilian restaurant, from the food to the atmosphere, where you can savor deep fried rice balls, panelle sandwich, which is like a croquette of chickpeas and potatoes with ricotta, and their unique and wonderful pasta dish: spaghetti in a nutty brown sauce with fennel, sardines, and pine nuts.
Bamonte's
Williamsburg might be hipsterville now but once upon a time there were pockets of Italian neighborhoods. One of the area's mainstays, Bamonte's, which opened in 1900 is one of NYC's oldest restaurants still in existence. Bamonte's still serves the same classic Italian cuisine, including fried zucchini, zupa di clams, tortellini with bolognese sauce, calamari casserole, steak pizzaiola, and oversized ravioli covered with a tomato-meat sauce.
Mario's Restaurant
It's fun to walk around Arthur Avenue. I usually make a day of it and visit the New York Botanical first, then head to Arthur Avenue for lunch and to pick up Italian groceries from Titan Foods and other shops. At Mario's, get the stuffed mushrooms, mussels marinara, salmon Regina or lasagna. Then walk to Madonia Bakery for dessert.
I hope you liked reading about the best old school Italian restaurants in NYC! If you know of others, please do share them with me. I love hearing about places I haven't been.