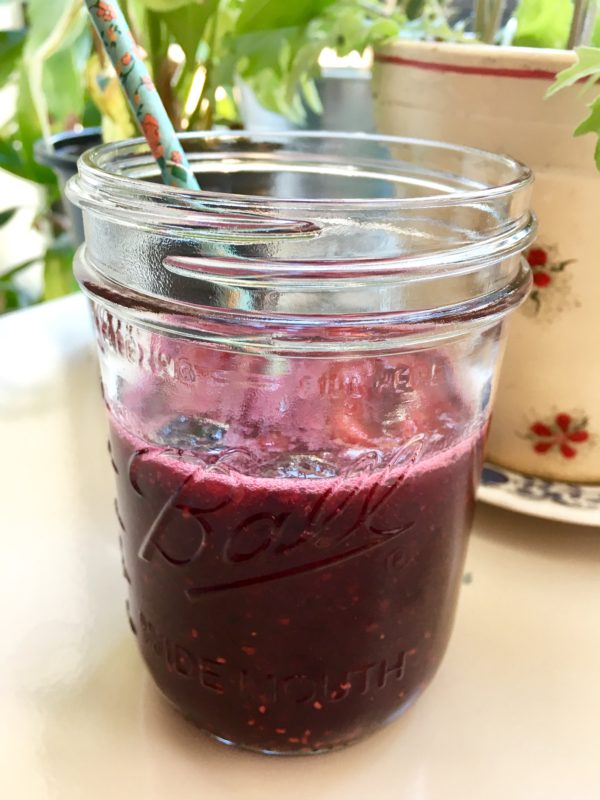 It's summertime…time for frozen drinks. But not those overly sweet ones you get on beach vacations. Thankfully, frozen iced drinks have been updated for adult palates, like this frozen Negroni I recently tasted at The High Line Hotel.
If you're craving a frozen drink and love sangria, that wonderful fruity summer drink of Spanish origin, I think you'll enjoy this Sangria Slushie.
All you need to do is blend together red wine, a mix of frozen berries and some triple sec—and in moments you'll be sipping this refreshing drink. I added a mix of frozen berries: blackberries, blueberries, raspberries and strawberries. But you can add whatever blend of berries you like.
For the wine, stick with a sweeter red, like South African Jam Jar Sweet Shiraz, which is a perfect match for sangria.
Looking for snacks to have with your Sangria Slushie? Try these new pantry items from Aida.

Servings:
in stemless glasses
Mix all ingredients together in a blender with ice. Blend until smooth, continuing to add ice to reach your desired consistency.

Optional: add triple sec or sugar to sweeten according to your preference.

Garnish your glasses with a strawberry and serve!