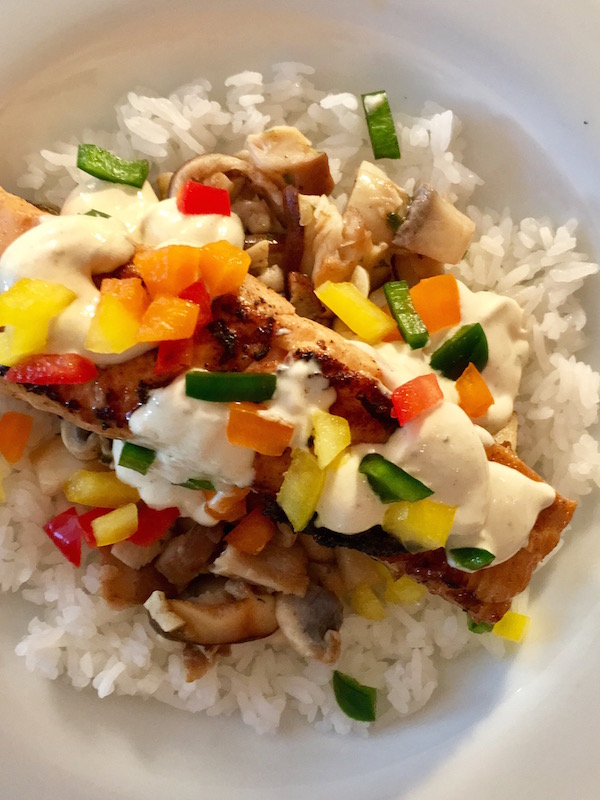 Mustard and truffles are a match made in culinary heaven and when I was pondering what to make with this bottle of limited edition White Truffle Mustard from Maille, I decided to skip the usual meat option. (How divine it would be to slather some of the mustard onto some lamb chops, for example?) So I turned to salmon, a fish hearty enough to stand up the pungency of the truffles. To stay on theme I sautéed a bunch of wild mushrooms, which served as a lovely bed for the salmon. Add a dollop of White Truffle Mustard Cream to the salmon with wild mushrooms and you've got yourself an elegant dinner any day of the week.
If you are interested in this mustard that contains Chardonnay and white truffles from Alba, get some right away as it's limited edition and only available until the end of this month, though I'm sure it'll make its return in the Spring.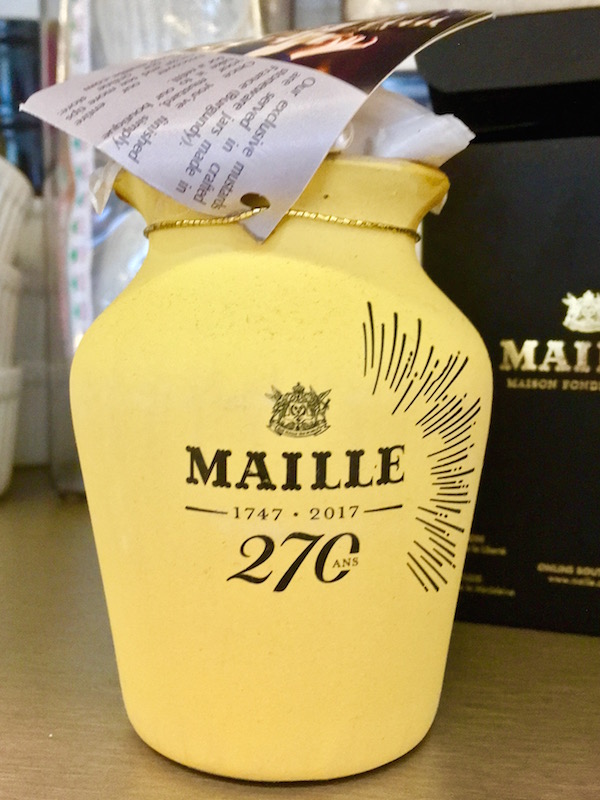 White Truffle Mustard is available from Maille.
Of course if you miss this window of truffle opportunity, you can certainly use another Maille mustard. Try the one with horseradish for some zest or the one with green pepper…it's fun to experiment.
In a large skillet, heat 1 one tablespoon each of olive oil and butter. Add the mushrooms and sauté until soft, about 5-6 minutes, stirring occasionally. Feel free to add in some wine if the pan is getting dry. When almost cooked, toss in the fresh herbs. Remove from pan and set aside. Season salmon fillets with salt and pepper, then spread about one teaspoon of truffle mustard onto each fillet. Add remaining olive oil and butter to the pan. Once hot, place salmon fillets, top side down. Sear for about 3-4 minutes without moving, then flip over and cook for an additional 2-3 minutes for medium rare. Meanwhile, whisk together mustard, sour cream, honey and 1/2 teaspoon each of salt and pepper. Serve salmon over mushrooms and, if you like, jasmine rice. Top with a dollop of the truffle cream. I added some chopped bell peppers for added color and texture.