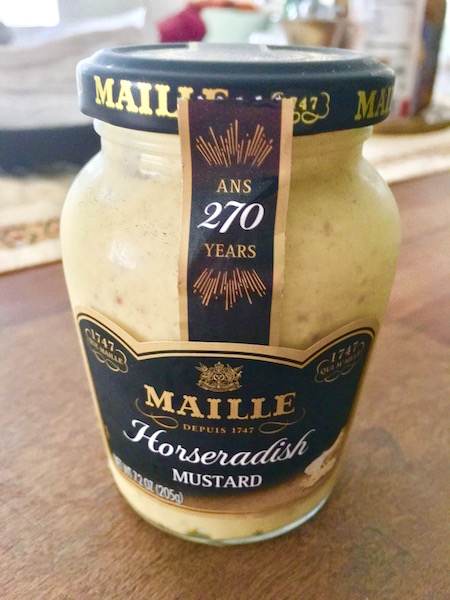 Mustard and horseradish…together they're a swoon-worthy combination (IMHO).
Which is why I always keep a jar of Maille horseradish mustard in my refrigerator (as well as a variety of other jars of mustard.)
I use it to:
—spread on top of fish (with herbs) before grilling
—rub on meat (again, with some chopped herbs)
—slather on a baguette or ciabatta for a sandwich (roast beef anyone?)
And for my favorite use: salad dressing, especially in a French mustard vinaigrette, with my own twist of course.
I try to inspire people to make their own salad dressing, for there really is no comparison with store-bought dressings. And, it's so incredibly easy—it takes less time than searching for a bottle in the supermarket aisle.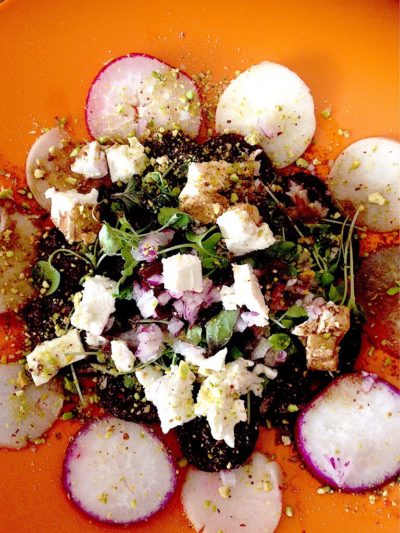 Since I like dressings with a little zip, I decided to make a horseradish mustard vinaigrette with some added fresh horseradish for some added zing. (Though the Maille horseradish mustard is pungent enough on its own.)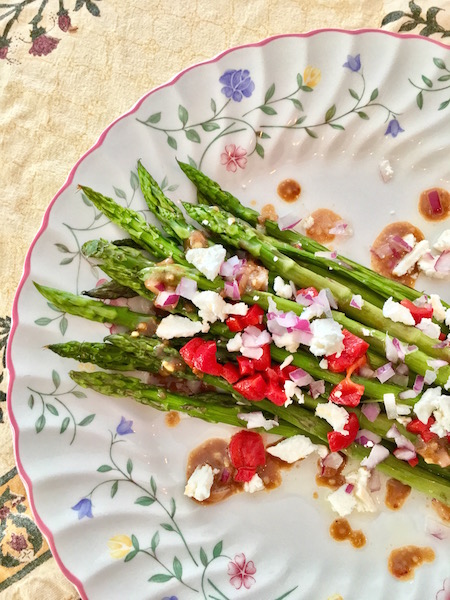 And while I have written down this recipe for you, please do make any changes you like. Omit garlic and/or the fresh horseradish. Add some lemon juice. Add more mustard. Change the vinegar to red wine or even Balsamic. Go crazy and most of all, enjoy.
Maille Mustard is available at most supermarkets. In NYC, I like admiring the wall of mustard, including Maille, at French Market Le District, which is located downtown in Brookfield Place.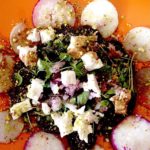 Add the shallots, horseradish, and garlic to a jar with the vinegar. Stir and let sit for 2-3 minutes. Swirl in the mustard. Add salt and pepper and stir. Finally, whisk in the olive oil slowly. If you're using a jar with a cover, add the oil, cover, then shake vigorously. Add fresh herbs if you like.