The skies are overcast. The weather is crisp and invigorating. The weather is finally autumnal here in Brooklyn (it's been so warm lately), which means it's pumpkin spice latte season. Although I don't usually like flavored coffees, pumpkin is one of my top fall ingredients. I added it into Pumpkin Ginger Bundt Cake and even to risotto (the recipe is in my cookbook). And yes, I love it spiced and sweetened up—and added to a warm, milky latte.
I've made it easy for you to make your own pumpkin spice lattes, so now there's no need to run out to Starbucks. : )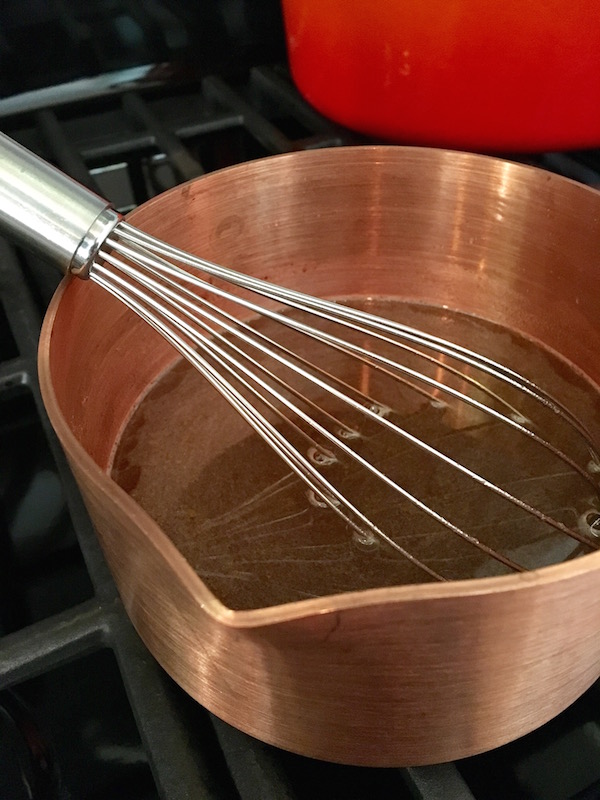 First, make the pumpkin spice syrup. I used canned organic pumpkin from Whole Foods and Sugar in the Raw, plus Nielsen-Massey Madagascar Vanilla. But use whatever pumpkin, sugar and vanilla you like. (The recipe is below.)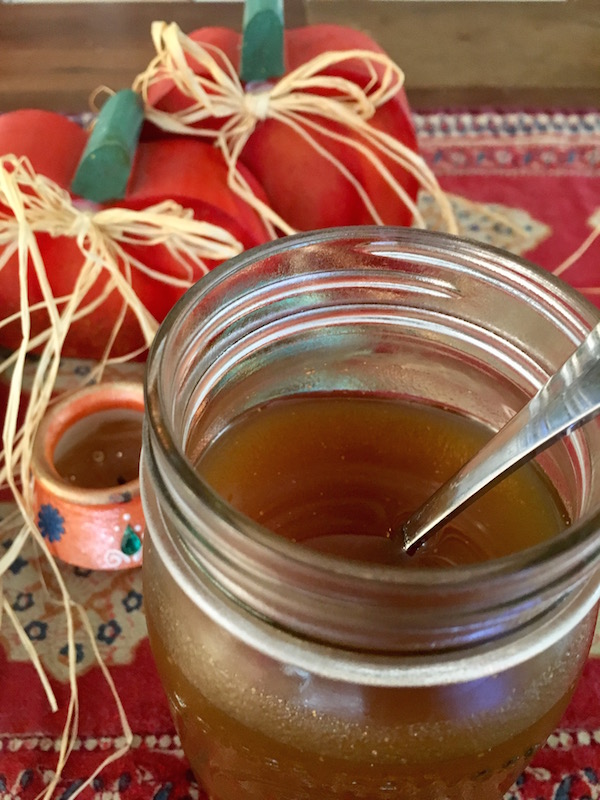 After the syrup cools off, refrigerate until you're ready to use it.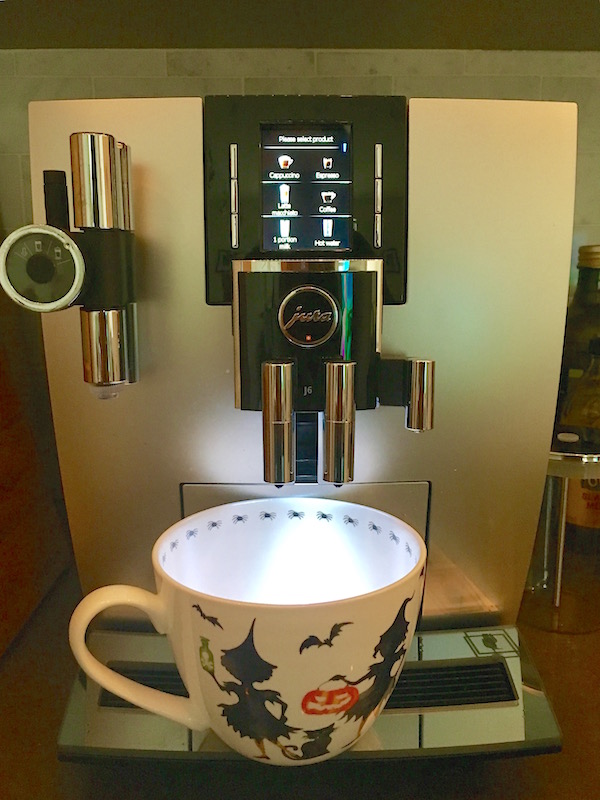 Now, I have this wonderful new espresso machine: the Jura J6. Wow, I can't say enough wonderful things about the Swiss-made Jura.
It makes 13 different drinks!
It's intuitive and lets you know what it needs, from more water to more beans.
The technology is amazing.
It grinds the espresso beans on demand.
It makes perfect milk for cappuccinos and lattes.
And though the Jura J6 is indeed a splurge, think about all the $ you won't be spending. Plus, don't you love sipping your lattes at home?
You can see the Jura at work over on my new YouTube channel.
First the foamy, fluffy milk.
Then the (much-needed) rich espresso.
So, yes, it's possible…you can now you can make your own pumpkin spice lattes at home.
Make the syrup below, then:
Add 1-2 tablespoons of the pumpkin spice syrup to your favorite coffee mug. Make a latte according to your coffee maker's directions. Or, simply make coffee and warm up some milk. Dust the foamy milk with a dash of pumpkin spice*. If you're in dessert mode, you can even add some whipped cream.
*For the pumpkin spice, you can make your own blend (I always do) using what's outlined below in the recipe, or you can buy an already-made blend, like this pumpkin spice from McCormick.
Happy Fall!

Add water and sugar to a small pot and simmer over medium-low heat, whisking until the sugar dissolves. Be careful to to let the mixture come to a boil. Add in the pumpkin purée and continue to whisk. Add in1 teaspoon of spices (keep remaining spices to dust on top of the milk when you make the latte) and whisk until combined. Remove from heat and stir in the vanilla. Let cool, and then refrigerate until ready to serve.