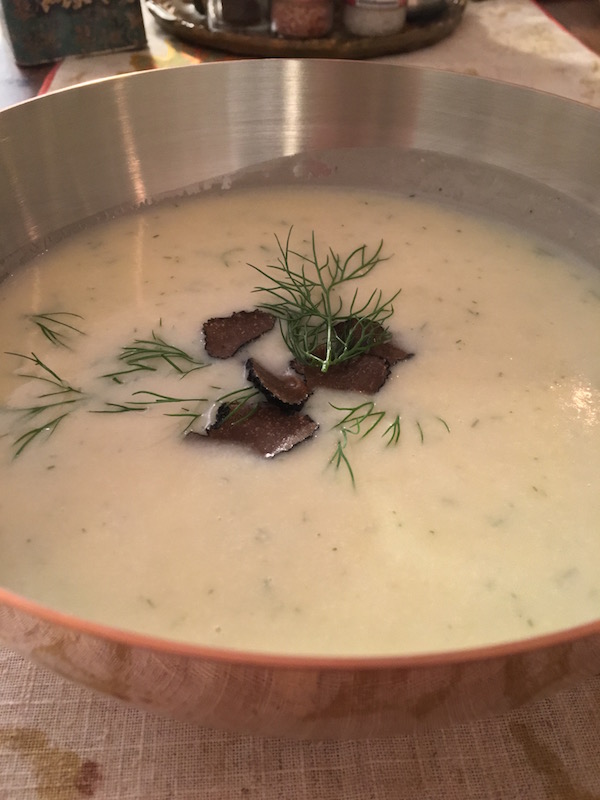 Fall and winter call for puréed soups, like this comforting potato dill soup. Serve the soup with a salad (perhaps this romaine pomegranate salad) or a side of roasted squash and burrata topped with crushed pumpkin seeds then drizzled with balsamic vinegar—and voila—dinner is served. For added elegance, top the soup with shaved truffles, though of course that's a splurge and not necessary. But it's a nice touch if you're having friends over for dinner.
Other soup recipes are available in The NYC Kitchen Cookbook.
To make puréed soups, it's important to have a good blender. Which is why I want to tell you about the Hamilton Beach Sound Shield 950 blender.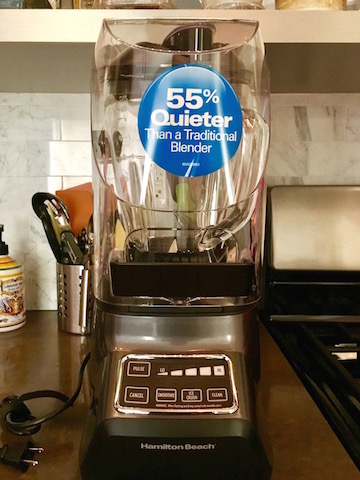 This Hamilton Beach Blender is wonderful for a variety of reasons.
First of all this it's is amazingly quiet. It's been specially engineered to reduce noise and comes with a sound shield, making it 55% quieter than other blenders, and we all know how noisy they can be. This comes in handy if you make smoothies early in the morning and don't want to wake your family.
It has 5 speed increments and you can pre-program it to Smoothie, Ice Crush and Purée.
It's not as expensive yet equally as powerful as other blender brands.
The Hamilton Beach Sound Shield 950 Blender has a powerful motor and stainless steel blades.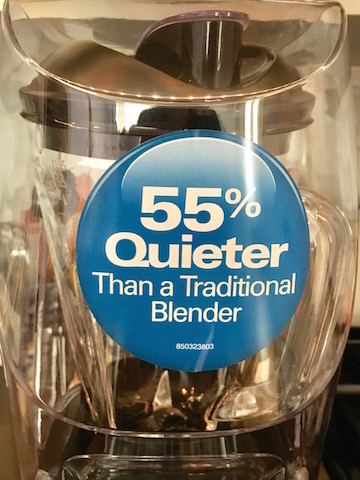 And now you can enter to win a Hamilton Beach Sound Shield 950 blender for yourself! All you need to do is go over to my Instagram or Facebook page. Under the potato dill posts let others know what you'd like to make in the Hamilton Beach Blender. One winner will be chosen on November 16th.
Good luck!
Disclosure: I received a complimentary product for a review but recipes and opinions are all my own.

In a medium saucepan, add potatoes and onions and cover with chicken stock. Season with salt and pepper. Bring to a boil, then lower heat and simmer until potatoes are soft. Once the potatoes are soft, add the stock/potatoes/onions to a food processor. Add buttermilk and fresh dill. Blend until combined. Serve in individual bowls. Sprinkle with smoked salt and a few pieces of shaved truffle.