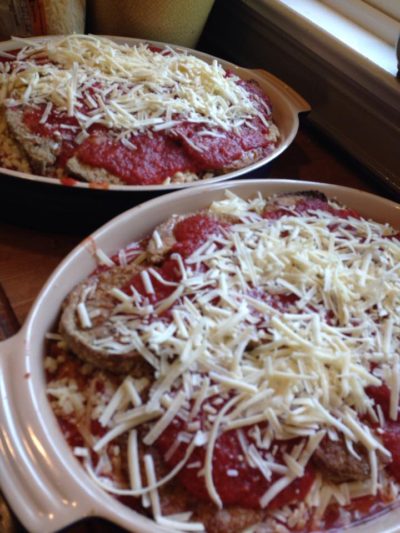 I hope you enjoy this guest post, featuring an Italian-American favorite—eggplant parmesan—from Mary Carlomagno, author of the recently published novel, Best Friend for Hire.
++++++++++++++++++++++++++++++++++
My favorite memory of summer is canning tomatoes with my mom. For as long as I can remember, my Sicilian-American mother would devote the entire month of August to can fresh Jersey tomatoes for the year.  Since a good writer always writes what she knows, I have included this process in my new novel, Best Friend for Hire, which tells the story of Italian-American girl, Jessie De Salvo, a recently fired publishing executive who tries to recreate her career and her personal life among the watchful eye of her affectionate, if not overly helpful, Italian family.  Sometimes art does imitate life!  I hope you enjoy this excerpt from my book and my recipe from eggplant parmigiana that draws from my mother's recipe, with a cheesy twist of my own.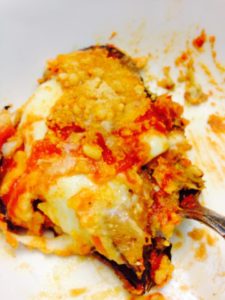 My mom's gravy was a complicated process. She used the tomatoes that she canned the summer before, sieved them twice, added fresh basil from my father's garden, a bit of garlic,and some tomato paste before finally leaving it to simmer over a low flame all day on, Sunday. The house filled with the most spectacular tomato-potent smell you could imagine. The home-canned tomatoes were a seasonal ritual that was labor intensive and exhaustive, but netted fabulous results. In August, she called the local farm stand to find out when the tomatoes would arrive. She wanted to ensure the ripeness and the freshness of the plum tomatoes looking for just the right combination. "How do they look?" she asked. "I don't want a lot of waste." She would keep abreast of the weather reports as well, to see how rain conditions might affect the crop. Since she would need several trips to the farmer, she demanded the best of the season. Next, she set up an appointment to see the tomatoes, hand select them, and make sure they were good enough, before purchasing several bushels. My father would haul in tens of those light, wooden round baskets and line them up all over the kitchen floor.  After being hand washed and picked through again, each pristine tomato, the chosen ones, would be laid out to dry on the dining room table, which was now covered in the same dish-towels that my mother had used for 20 years. Bunches of those tomatoes would be brought over to Nana, perched on the same kitchen stools she had taken from her house, a red metal affair that had been covered and recovered in contact paper with pictures of grapes and vines. This was one of the few items that came with her from her old house. Like a jeweler with a loupe, she would give them one final inspection before they were to be cut and quartered, sieved, and puréed, and then finally put into Mason jars and canned in an old-style, black-and-white flecked canner that held eight quarts of the summer tomatoes at a time. The summer before, they had set a house record by doing 243 jars. And still, my mother was concerned about getting through the winter with enough.
My eggplant parmesan is not an exact science: the general rule of thumb is to cover the breaded eggplant with a good amount of sauce, but not too soggy and to layer it "lasagna style" with sauce, eggplant, cheese, cheese, cheese, and more cheese until you fill up your casserole, ending with cheesy on the top.—Mary Carlomagno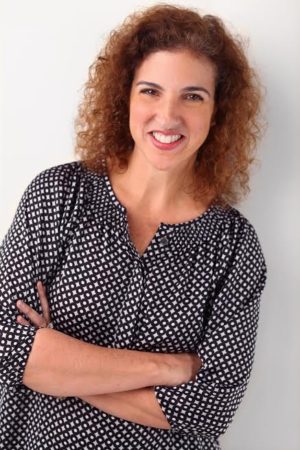 Mary Carlomagno is the author of three books about organizing, a nationally recognized spokesperson and owner of order (orderperiod.com) a company that helps busy people get organized and live more balanced lives. She has been featured on the Oprah Winfrey Show, NBC's Today, and National Public Radio. Her latest book, a novel, Best Friend for Hire, has just been published.  You may order it below or here.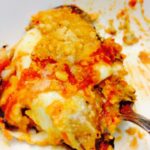 Peel the eggplant and slice thinly in round pieces. Dip in beaten egg and bread with crumbs. Place on cookie sheets and cook in the oven for 35 minutes at 375 until golden brown. Flip them over halfway in between. Grate all the cheeses, separately, heat the tomato sauce and set aside. Now you are ready to layer, start with a coating of tomato sauce on the bottom so the eggplant won't stick and then layer all ingredients until done, reserving a bit of each cheese to be the final layer on top. Bake in a 375-400 oven for 45 minutes until heated through and cheese is melted. If you see your eggplant getting too crispy or dry, cover in parchment and foil until heated through. I like a darker finish on top of my eggplant or "al forno" in the Italian style.