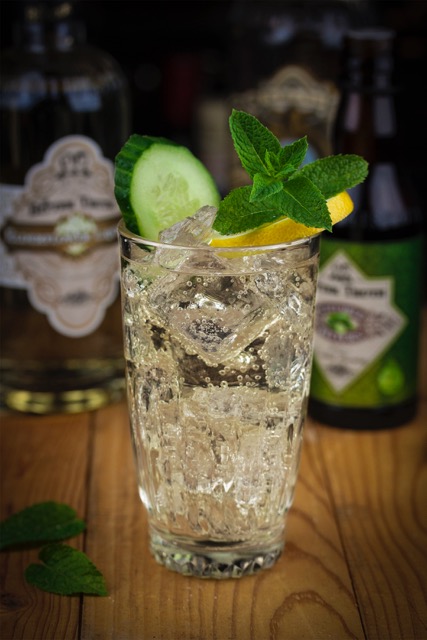 Have you ever tried pink gin? It's basically gin with a splash of bitters, which turns the gin a pretty pink.
Pink gin has been making a comeback since its popularity in the 1800s, and I highly recommend this one from The Bitter Truth. You can see the gorgeous bottle below.
With notes of juniper berries, licorice, caraway and fennel seeds, The Bitter Truth Pink Gin works its magic in a myriad of ways: on its own, in a gin and tonic, in a martini, and in the Garden Cocktail recipe below.
This refreshing Garden Cocktail is made with pink gin, elderflower and cucumber—its floral and aromatic flavors are a beguiling before-dinner treat. Try it on Valentine's Day, or any day you're in the mood for an elegant drink.

Available at liquor stores nationwide. For more information, visit The Bitter Truth.
Shake all ingredients with ice and strain into a cocktail glass.