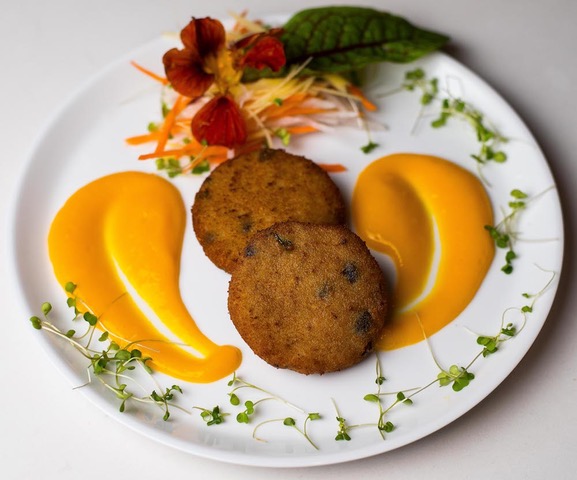 If you like modern Indian cuisine, then I have a special Indian-inspired quinoa recipe for you to make at home from modern-Indian restaurant Badshah. It's fun, flavorful and easy to make. Serve is as an appetizer or alongside a salad for a full meal.
Badshah, located in NYC's Hell's Kitchen, means "King of the Village" in Hindi. It has an urban feel to it, with graffiti on the walls and minimalist gallery-like decor, a suitable setting for the artistic dishes that come out of the kitchen. At the helm, Chef Charles Mani takes Indian street food and elevates it for a memorable dining experience. Case in point: the quinoa tikki appetizer. Chef Mani adds quinoa and serves the patties with a refreshing mango-pineapple-ginger purée. The quinoa tikki arrives, as all the appetizers do, looking like works of art. If you want to make this at home (it's quite easy), the recipe is below.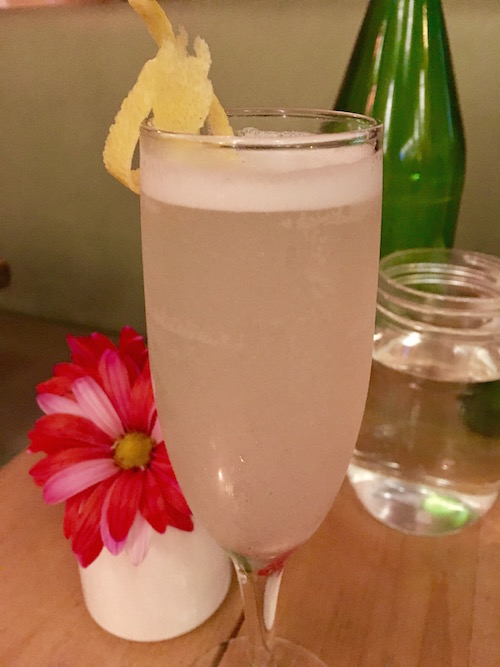 Along with the appetizers, many of which arrive with gorgeous fuchsia flowers, sip one of the exotic cocktails, infused with Indian flavors like rosewater, cumin, curry and cardamom. Plus there is a full beer and wine menu.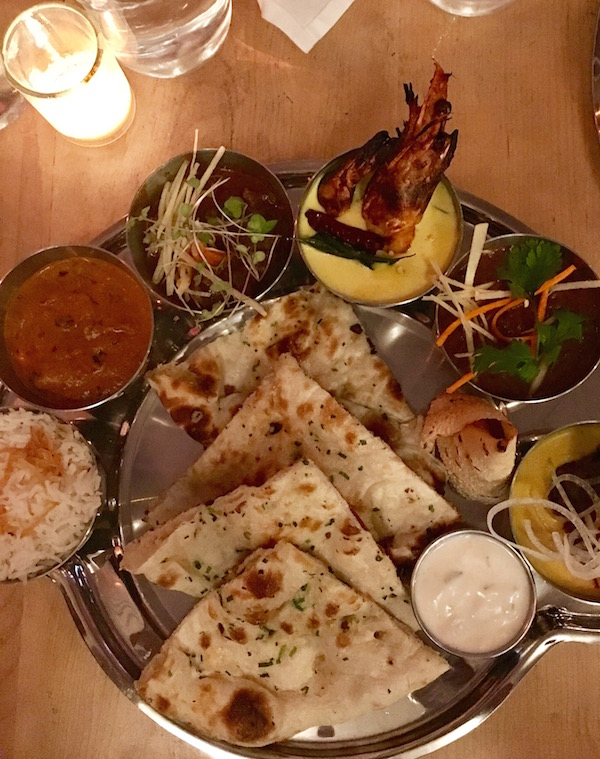 The chef's tasting menu dinner (shown above) is the thing to order at Badshah—and a wonderful way to taste a variety of Chef Mani's not-too-spicy curries (the prawns are outstanding) accompanied by fluffy rice and naan. The menu changes from time to time, when Chef Mani (who bears the same mustache as in the restaurant's logo) feels like introducing something new, though a few classics will stay on board.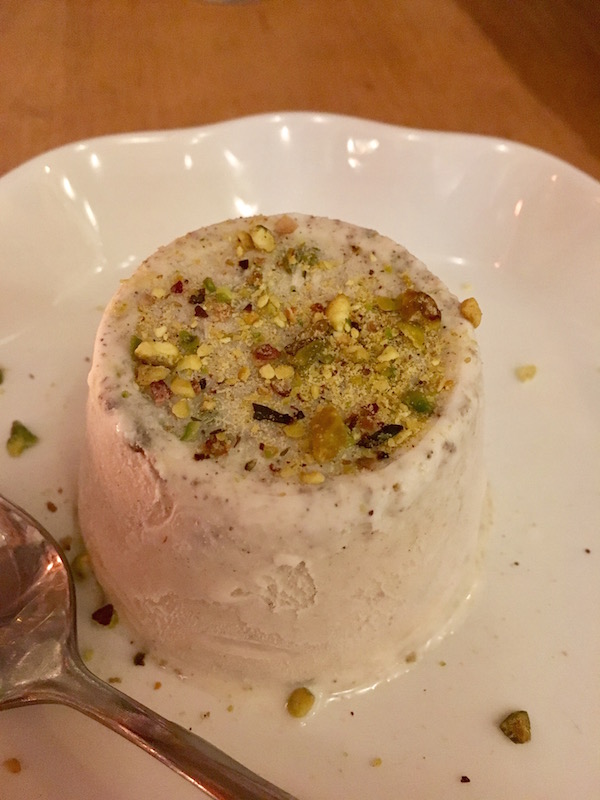 End your spice and flavor-filled dinner with a traditional Indian dessert: kulfi ice cream, which contains pistachios and cardamom.
Whether you dine out or make the quinoa tikki at home, enjoy!
Badshah is located at 788 9th Ave. between 52nd and 53rd.

Purée mango, pineapple and ginger until smooth, then place aside.

Mash boiled potatoes, and then mix in the boiled quinoa and whole black beans.

Add chopped ginger, chopped green chili, allspice, black pepper and salt.

Add breadcrumbs or semolina for binding and mix to combine.

Make equal portions, flattening them into round patties.

In a shallow frying pan heat oil over medium heat and then add the patties. Keep turning them until golden brown evenly.

Serve with the mango-pineapple-ginger purée.