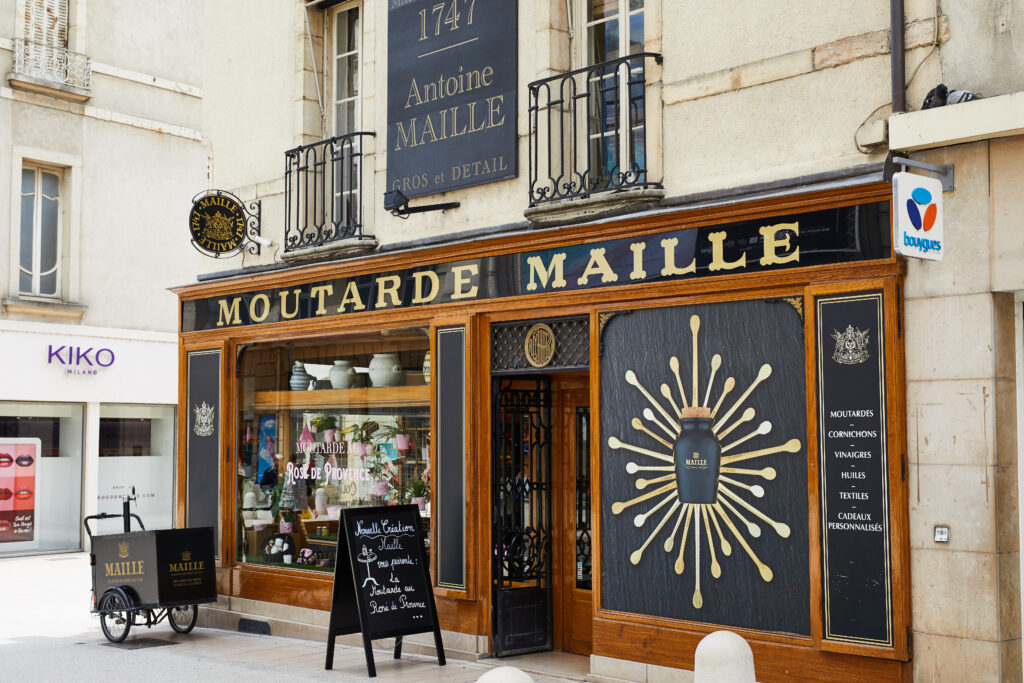 I've long been touting the benefits of cooking with mustard. I love how much flavor it can add to a dish, from salad dressings to sauces to marinades and more. I first fell in love with Maille mustard, a French company that dates back to 1747, when they had a shop on the Upper West Side of Manhattan that I would frequent with my daughter. It was fun to taste a variety of mustards and then take them home to experiment.
I sat down (remotely, of course) with Chef Brandon Collins, Mustard Sommelier for Maille, and here he shares his love of mustard, which hopefully will inspire you to try using it in new ways.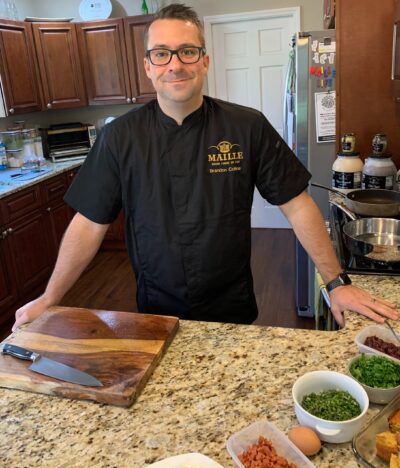 What is your favorite Maille mustard?
My favorite "daily" Maille is the Old Style. There's just something about the pop of the minimally processed mustard seed, the slight heat and bitterness, and the sweet finish I feel goes with so many dishes. My absolute favorite Maille would have to be our fresh White Truffle Mustard—it is impossible not to eat it by the spoonful straight out of the jar.
Out of the blends, which is your favorite?
Aside from our fresh-from-the-pump mustards (which can be purchased in the Maille boutiques in France and Europe) I really like our Dill and Lime. It is super versatile and insanely delicious, equally great just rubbed on salmon or as a dip for tortillas. The Rich Country as well is another favorite and amazingly delicious—it's the perfect marriage of our Old Style and Dijon Originale in spice and flavor.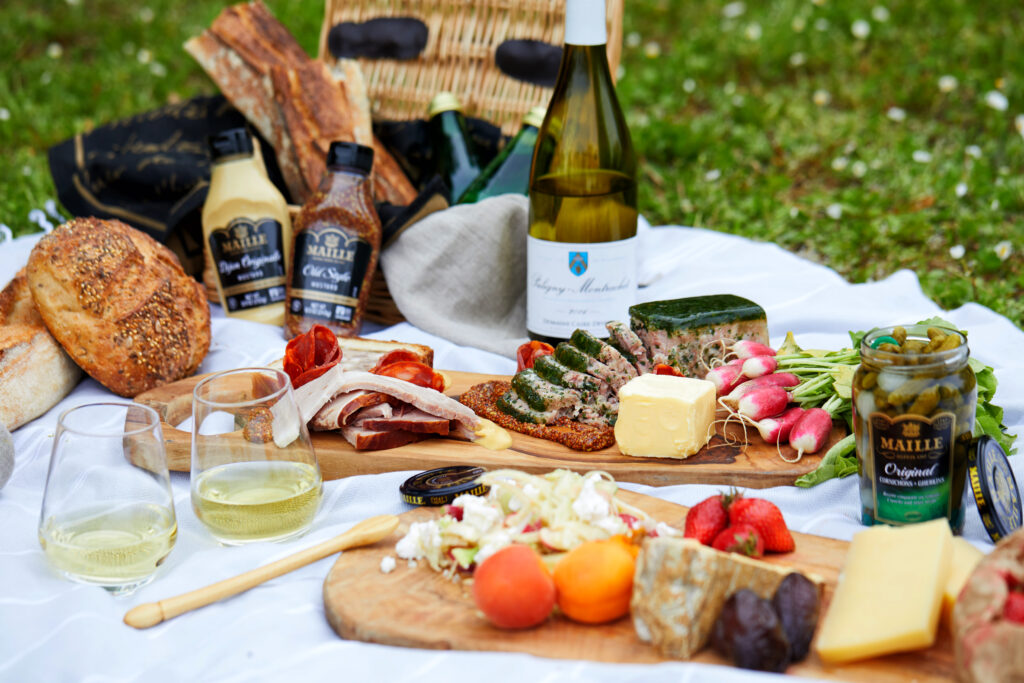 What do you like about cooking with mustard?
I'll try to keep this short—I know the generic answer is everything, but truthfully I like everything about cooking with mustard. I just love how when you cook with mustard, the flavor of the dish you are creating is so enhanced. Similar to the way salt reacts with food, mustard does the exact same.
Whether you are adding mustard to a chocolate cake to enhance the chocolate flavor (the same reason you add espresso), to a tomato sauce to brighten the tomato flavor, or as a stand-alone flavor like in chicken thighs braised in Maille Old Style, it is an amazing experience. Cooking with mustard does not mean that the mustard needs to be a predominant flavor, rather, an underlying note to bring the overall dish to a new level.
What are your favorite dishes that use mustard?
A staple at home is chicken thighs braised in Maille Old Style. I'll add a bit of mustard to almost any salad dressing—I could eat a creative salad with a delicious dressing every day and be happy. A great pate en croute with a dollop of Dijon Originale is always delicious, and quite honestly so is a great sandwich or hot dog. A ton of Maille in a good pimento cheese spread is also a great way to use it.
What's the most unique way you've used mustard?
I've made honey mustard caramel, brown butter Old-Style ice cream, or even Maraschino cherry and Dijon Originale ice cream. The play on sweet and spicy can be really fun and unexpected.
Anything you'd like to add about mustard?
I can only hope that people start to explore the beauty of cooking with mustard. While it is an amazing condiment on its own, when used as a seasoning or ingredient it is eye-opening. There is a reason that the mustard seed is one of the oldest known spices—it truly is something special.
•••••••••••••••••••••••••••••••••••••••••••••••••••••••••••••••••••••••••••••••••••••••••••••••••••
Kitchen Notes
Looking for something new for your kitchen? Check out my list of 8 tools for wanderlust cooking.
I've also compiled things I use in my kitchen over on my Amazon Influencer page.